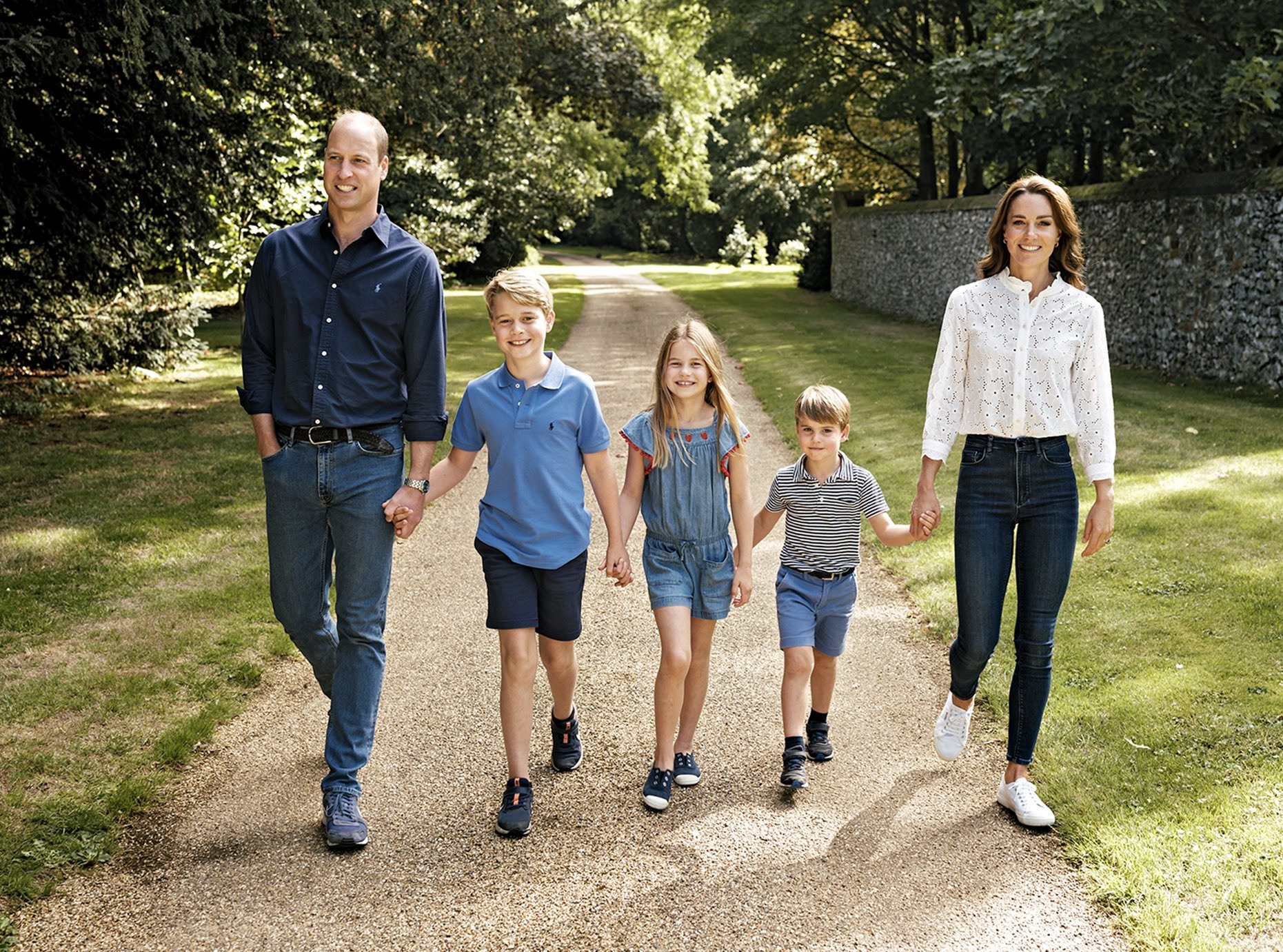 The current Princess of Wales has spent the past eleven-plus years trying to make blue her signature color. Since we know Kate is ridiculously child-like when it comes to fashion, I really do believe that she chose blue as her "signature color" simply because she got Big Blue, Diana's sapphire engagement ring. She wanted everything to "go" with her sapphire. In recent years, she has mixed up her color stories, especially since she's been copykeening the Duchess of Sussex so much, so her emphasis on blue hasn't been as consistent. Which left an opening for Queen Camilla, who has been wearing the same shade of "royal blue" constantly. That's not the point of the Daily Mail's latest exercise though – they just wanted to reuse old photos of Kate and Meghan. They're trying to claim that the Sussexes' signature color is green, while Peg & Buttons are blue.
When the Prince of Wales posed with his children for that charming Father's Day picture at the weekend, it drew attention from around the world – not least the decision to be united in shades of blue. But some were not surprised. Because blue has been been the colour for some time, says fashion expert Rosie Harte. The author of the newly published The Royal Wardrobe: A very fashionable history of the monarchy suggests that the colour symbolises both peace and modernity.

Intriguingly, Ms Harte believes that, in contrast, the Duke and Duchess of Sussex have tended to favour green in line – deliberately or otherwise – with their environmental interests.

'Ask anyone what colour they associate with the Wales family clan, and most likely they'll say blue,' writes Ms Harte. 'Starting with her Issa engagement dress and sapphire ring, Catherine has carefully cultivated a link between herself and the colour blue… For their ten-year wedding anniversary photos, Catherine wore a floral dress and William a blue jumper, and for the 2022 Easter Service at Windsor, William, Catherine, George, and Charlotte were all dressed in various shades of blue…The 'Wales blue' marks the five young royals out as a distinct unit within a wider familial network, emphasizing their unity and suggesting a commonality of values. Blue is a more palatable alternative to the colours traditionally associated with royalty, being far less aggressive than red and significantly more conservative than purple. It has associations with peace and also modernity, making it a perfect representation of the Waleses' quest to appeal to both traditional and progressive values in society.'
'
In contrast, the Sussexes appear to have adopted the colour green. 'The Sussexes certainly don't use colour in the same way that William and Catherine do, at least not to the same extent,' she writes, 'but they seem to have picked a colour to call their own, nonetheless. Green seems to be a common theme in their wardrobes and has made appearances at many of the key moments in their marriage.At their engagement photocall, Meghan opted for an emerald-green dress by P.A.R.O.S.H., which she revealed for the interview after removing her beige coat.'

'Journalists (who were perhaps so used to seeing a set colour scheme emerge for young royals) were quick to note that in the months between the engagement and wedding, Meghan gravitated towards outfits that framed a single green article of clothing with neutral accompaniments.'
[From The Daily Mail]
I mean, we know now – as should this royal-fashion expert – that Meghan was making a conscious choice to wear neutral colors when she was in the UK, that's why she often wore creams, black, navy and various browns/khakis. That being said, I think Meghan does prefer neutrals in daily life and brighter colors for big events. I also think Meghan is just… not simplistic when it comes to color stories and statement fashion. Her tastes change, her style messages change, and she doesn't have a signature color or a signature style. Whereas Kate loves everything to be matchy-matchy, covered in buttons and ruffles and polka dots. I also sort of believe that this is more about Camilla encroaching on Kate's signature color too.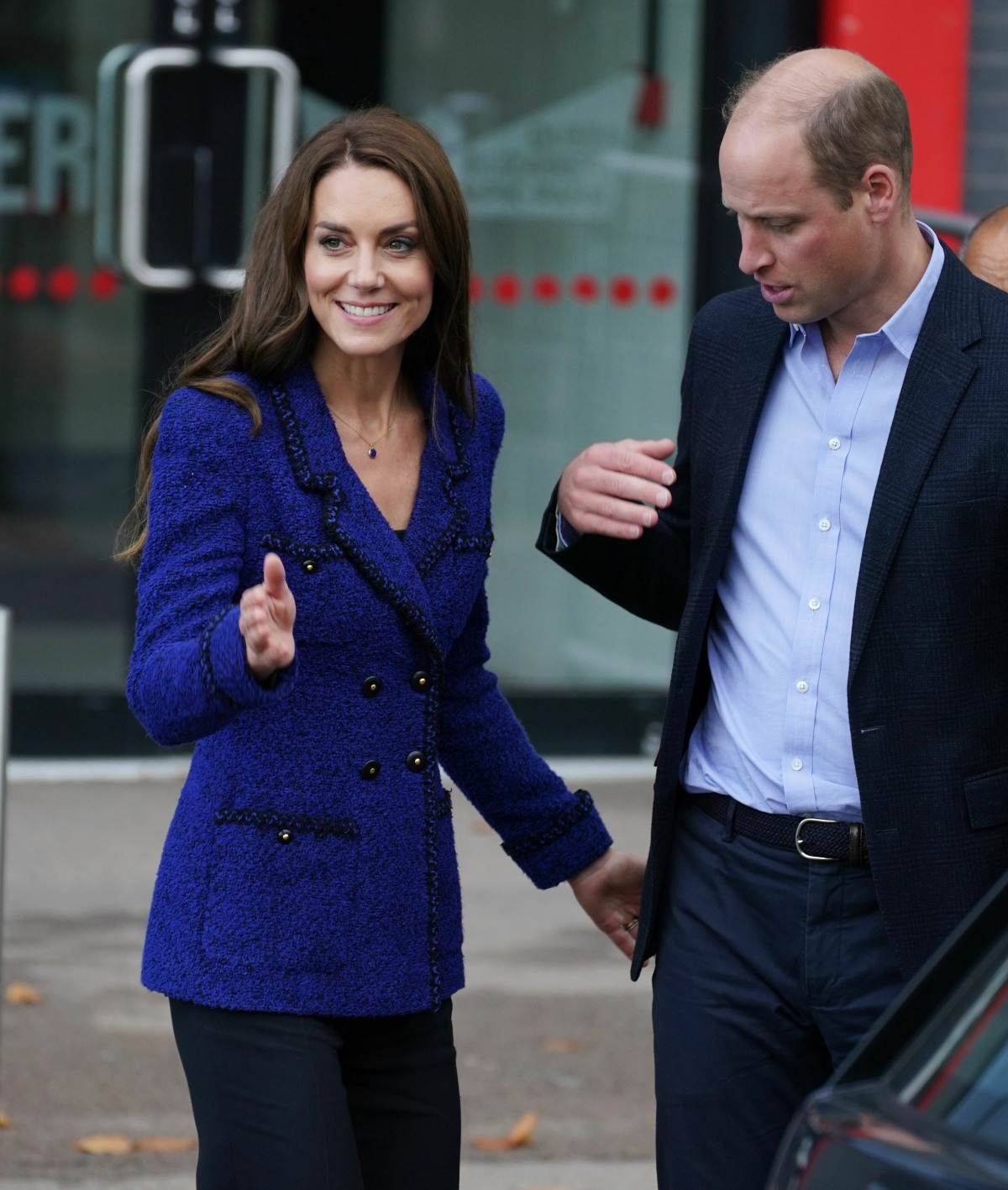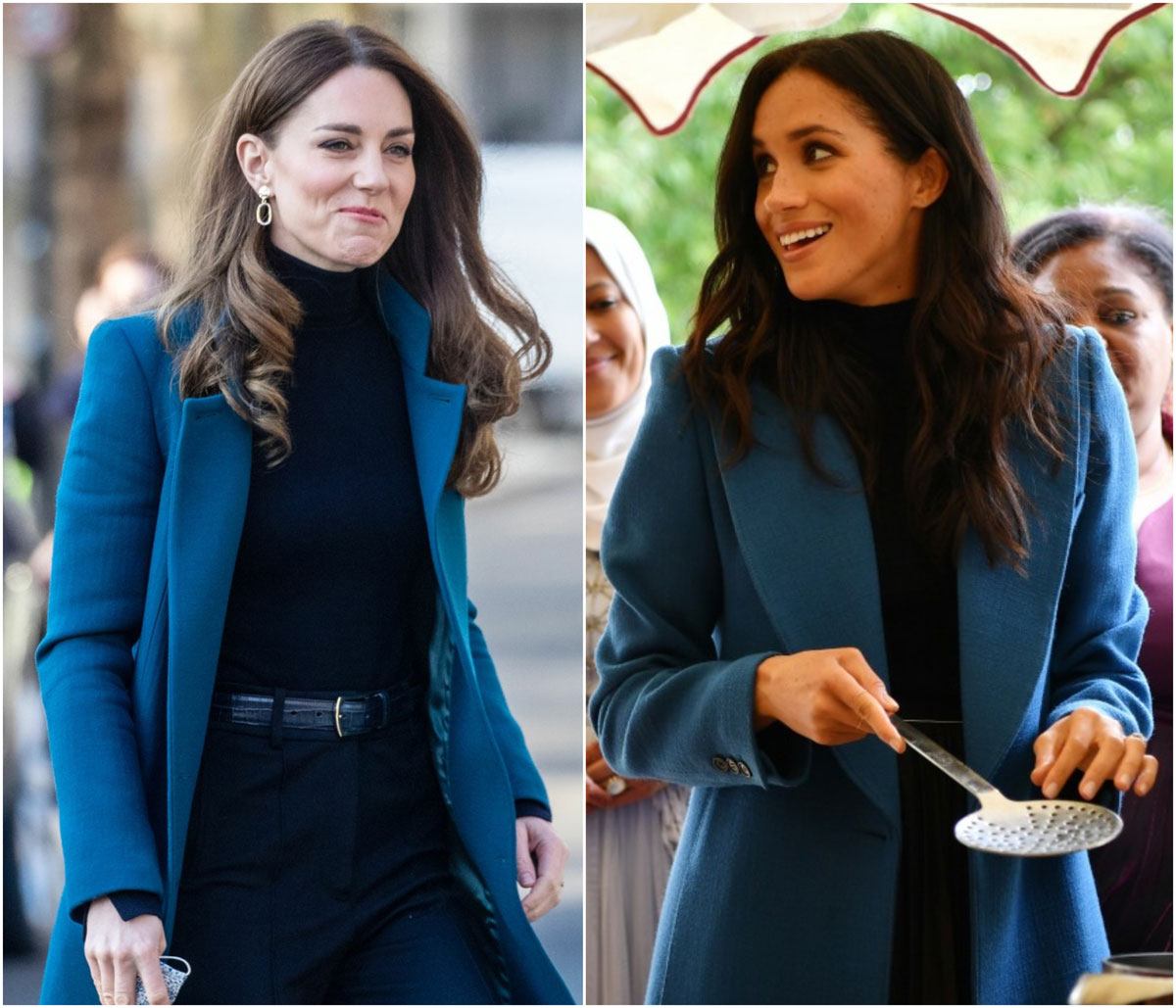 Photos courtesy of Avalon Red, Backgrid, Cover Images.
Source: Read Full Article