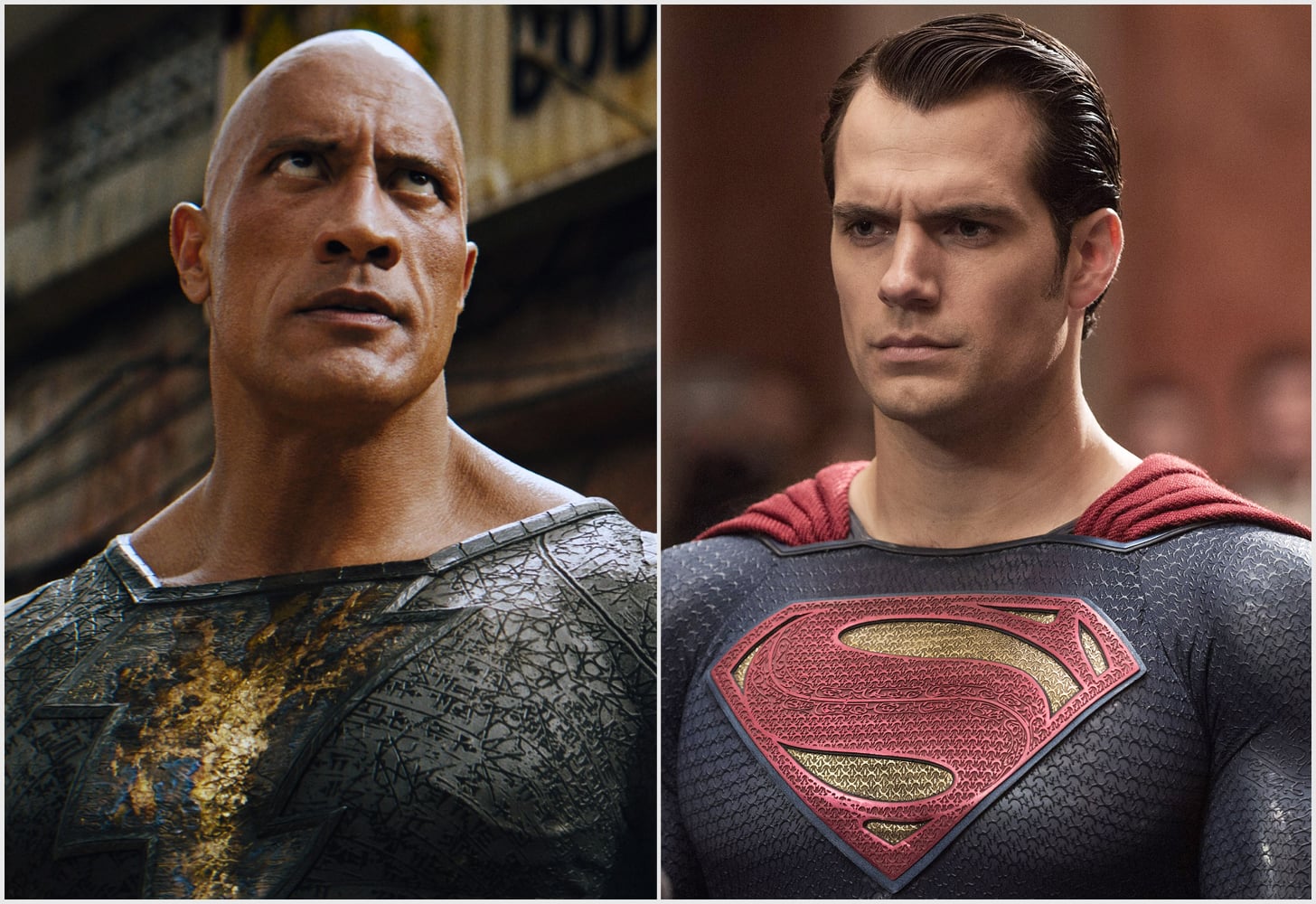 Image Source: Everett Collection
Henry Cavill is hanging up his Superman cape for good. On Dec. 14, 2022, the former Man of Steel shared a statement on Instagram announcing he's officially out of the DC Universe after meeting with studio chiefs James Gunn and Peter Safran. "I will, after all, not be returning as Superman," he wrote. "After being told by the studio to announce my return back in October, prior to [Gunn and Safran's] hire, this news isn't the easiest, but that's life. The changing of the guard is something that happens. I respect that."
Cavill concluded his statement with an uplifting message, writing, "For those who have been by my side through the years…..we can mourn a bit, but then we must remember…. Superman is still around." He went on, "Everything he stands for still exists, and the examples he set for us are still there! My turn to wear the cape has passed, but what Superman stands for never will. It's been a fun ride with you all, onwards and upwards."
https://www.instagram.com/p/CmK7eLWJ0as/
Cavill's surprising news came just a few weeks after Dwayne Johnson revealed he pushed hard for Cavill's return to the franchise and refused to "take no for an answer." In March 2023, the "Black Adam" star weighed in on the DC Universe overhaul that interrupted his plans for a crossover movie with Superman.
"All that I can do, and all that we could do when we were making 'Black Adam,' was to put our best foot forward and surround ourselves with the best people and deliver the best movie we could," Johnson told Variety on the Oscars red carpet. "It's almost like when you have a pro football team and your quarterback wins championships and your head coach wins championships and then a new owner comes in and says, 'Not my coach, not my quarterback. I'm going to go with somebody new.'"
Gunn, who now serves as co-chair and co-CEO of DC Studios alongside Safran, offered additional context for Cavill's dismissal on Twitter back in December 2022, sharing that DCU's new slate including Superman is "ready to go." "In the initial stages, our story will be focusing on an earlier part of Superman's life, so the character will not be played by Henry Cavill," he wrote. However, Gunn teased a possible return from Cavill along the line, adding that he and Safran "just had a great meeting" with the actor. "We're big fans and we talked about a number of exciting possibilities to work together in the future," he said.
Source: Read Full Article