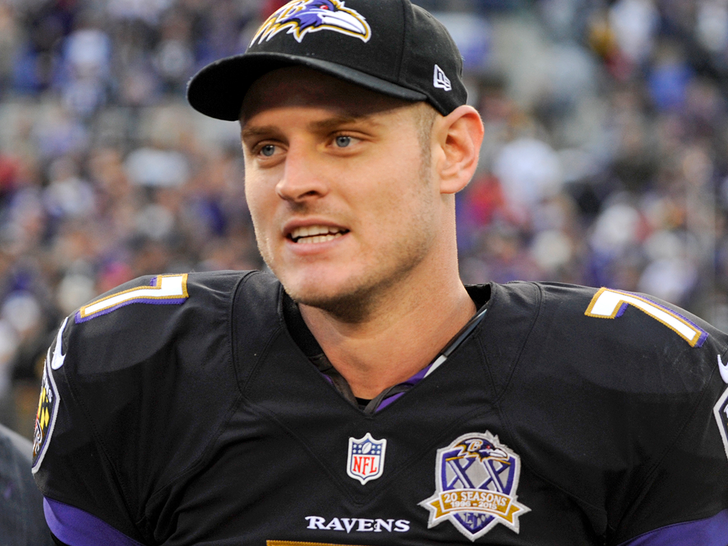 Former NFL quarterback Ryan Mallett — a third-round pick in 2011 NFL Draft — has passed away. He was 35 years old.
TMZ Sports has confirmed … Mallett tragically drowned in Florida. He was rushed to a nearby hospital, where he was pronounced dead.
Mallett was a star prospect out of White Hall High School in Arkansas … where he was one of the top-ranked signal callers in his class. He went on to play at the collegiate level from 2007-10 for the Michigan Wolverines and Arkansas Razorbacks … and finished seventh in the Heisman Trophy voting in 2010.
He was the offensive MVP of the Liberty Bowl in 2010 … and was named All-SEC second team in 2009 and 2010.
Mallett was the 74th-overall pick to the New England Patriots in 2011, serving as a backup to Tom Brady for three seasons.
He was traded to the Houston Texans in 2014, where he would start two games before going down with a season-ending injury. He remained with Houston for six games the next season … before being traded to the Baltimore Ravens.
Mallett played two more seasons with the Ravens … taking his last NFL snap during the 2017 season.
The former standout took up head coaching after his pro career … joining his alma mater's football program in 2022.
Mallett's former teammate, J.J. Watt, shared his condolences … saying, "Horrible news to read about Ryan Mallett. Gone way too soon. Rest in Peace brother."
Source: Read Full Article