If you have a hankering for doughnuts — and no matter what time of year it is, who doesn't? — Food Network star Giada De Laurentiis has a quick, tasty, and easy-to-make recipe for making the delectable treats with no need for yeast or proofing. Here's her tried-and-true method that will quickly replace store-bought doughnuts in your household.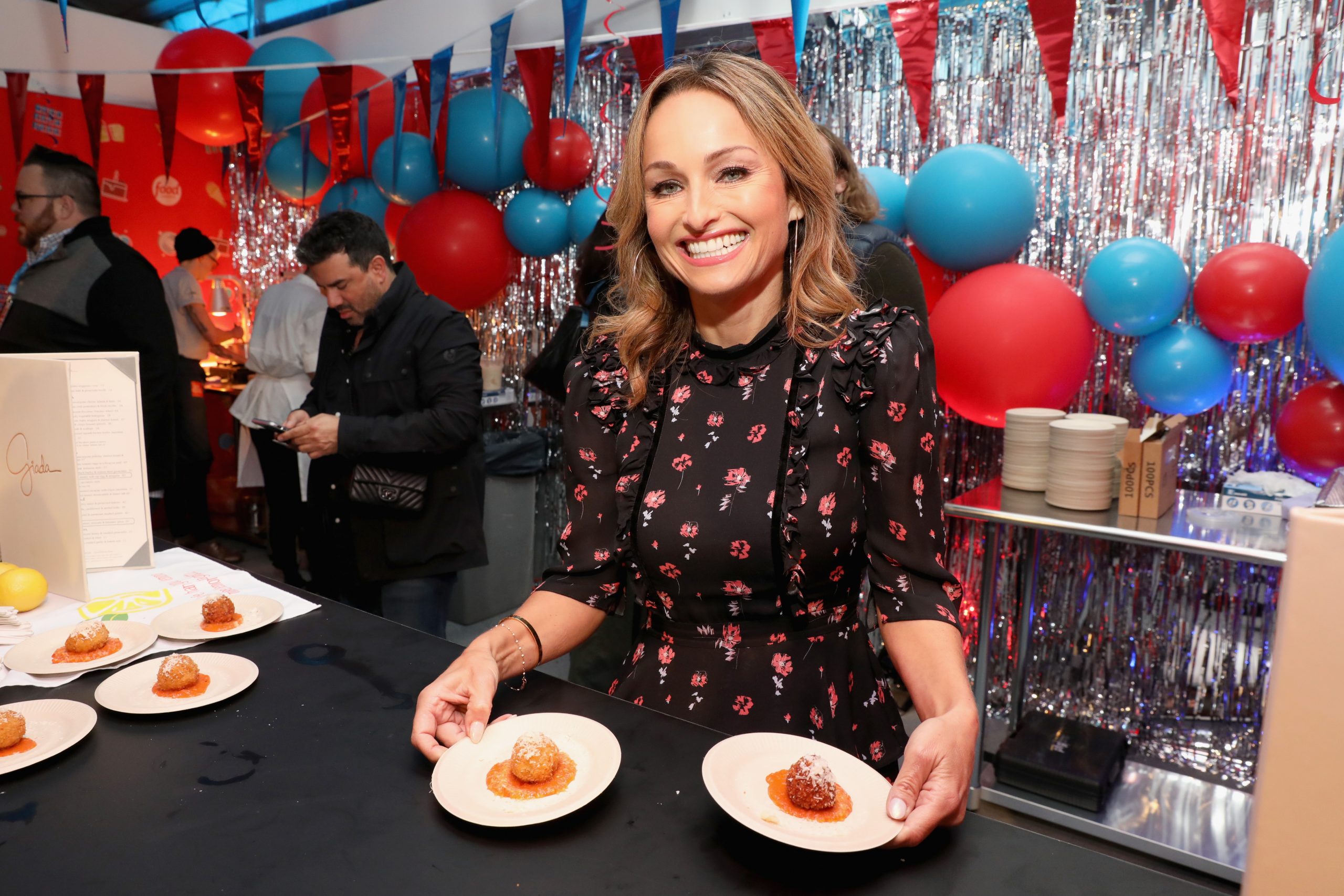 De Laurentiis says Italian doughnuts are known as 'zeppole'
On her lifestyle and food blog Giadzy, the Everyday Italian star explained what makes Italian doughnuts so distinct.
"Zeppole are essentially Italian doughnuts – but they're more light, similar to a beignet or fritter," she wrote. "These easy zeppole are so easy to whip up – unlike many doughnut recipes, there's no yeast required!"
Revealing that the treat's "dough is fashioned after the French pâte à choux pastry, which is used for eclairs and profiteroles," De Laurentiis says she likes "to fry them up using a small ice cream scoop, and using a spider-strainer makes it easy to rescue them from the hot oil."
How to make the chef's Italian doughnuts
Of her zeppole recipe (find ingredients' quantities, recipe video, and reviews at the Food Network website), De Laurentiis remarked on her blog: "This recipe makes an impossibly airy little doughnut, and it's especially delicious when it's coffee-glazed. If you want to skip the coffee glaze, you can enjoy these with a dusting of powdered sugar, or dipped in Nutella."
Requiring just prepared pizza dough, sugar, cinnamon, vegetable oil, and olive oil for the basic recipe, these doughnuts come together quickly.
"This is the way my mom used to make doughnuts for us as a kid," De Laurentiis said in the Food Network video for this recipe. "Go to your favorite grocery store or to a pizzeria and ask them for a ball of dough."
The dough is rolled out "until it's half an inch thick." Using a circular cookie cutter, "cut out circles" from the dough; then using a smaller circle cutter, cut a hole in the middle to make perfect doughnut shapes.
Pour equal parts of vegetable oil and olive oil into a pan, until it's two inches in depth. While the oils are heating, make your cinnamon sugar for later, combining almost a cup of sugar with a little over a teaspoon of cinnamon, and set the mixture aside.
The shaped dough is fried in batches in the oil "until they puff but are still pale." Cool the cooked doughnuts on paper towel-lined plates but before they cool completely, dip them twice in the cinnamon sugar.
De Laurentiis also suggests, as a variation, dipping the doughnuts in melted milk chocolate, crushed espresso beans, or nuts.
Here's what reviewers thought of Giada De Laurentiis' easy-to-make doughnuts
One home cook who tried De Laurentiis' yummy fried treats said they were "SO good. So light and fluffy! They're like a lil' taste of Heaven! I made my own pizza dough and added a dash of ground nutmeg. I did the various toppings, like Giada."
"Great recipe for a doughnut craving," said another reviewer of the quick and easy snack.
Source: Read Full Article