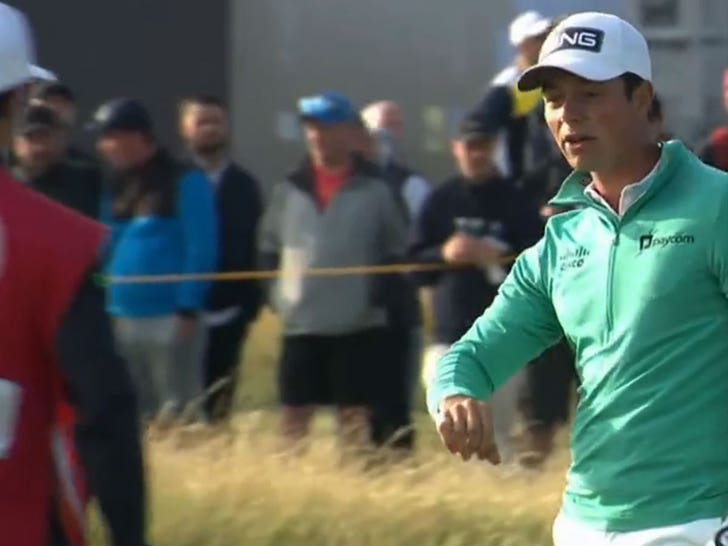 Viktor Hovland had a truly crappy shot at the Open Championship on Thursday … when a bird decided to drop a deuce all over the golf star right as he was about to swing!!
The gross moment went down on the 15th hole of the major tournament at St. Andrews –Hovland was lined up for his second shot … when a savage bird flew by and handled its business right on top of his arm.
"What was that??" Hovland's caddy asked … to which the fifth-ranked player in the world responded, "I just got s*** on."
Hovland's caddy did the dirty work and wiped away the doo-doo with a towel … as the pro looked up in the sky in search of the culprit.
The announcers also had fun with the incident … saying, "A bird just dropped 'something' on Viktor Hovland" as the booth giggled.
The belief is being the target of bird crap is actually good luck for people … and we're sure Hovland wouldn't mind some right now, as he's currently sitting several spots behind on the leaderboard.
Source: Read Full Article