Ina Garten's Spring Green Risotto is the Barefoot Contessa's go-to dish when she needs an easy dinner. Featuring spring vegetables, the Barefoot Contessa risotto recipe is a one-pot meal. Additionally, it's ready in 30 minutes. As Garten says, how easy is that?
Ina Garten's Spring Green Risotto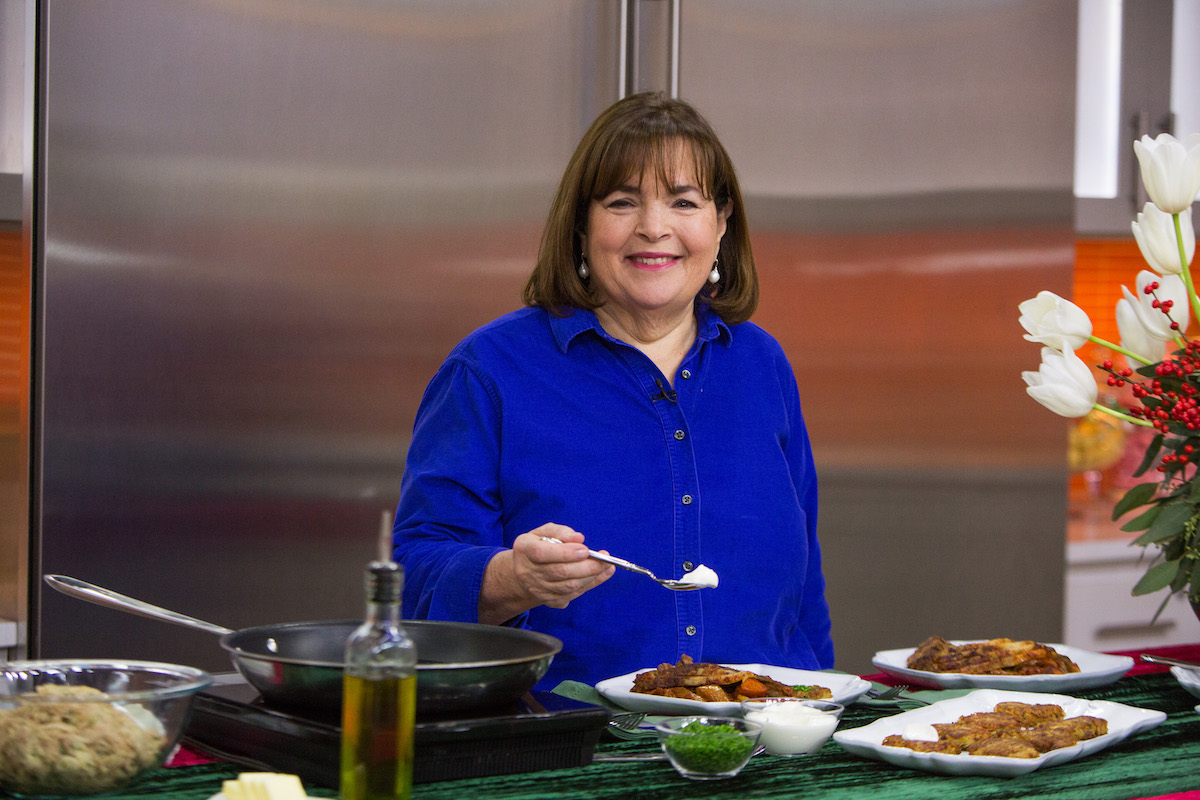 "When I'm done with work and I need something easy to make for dinner, Spring Green Risotto always hits the spot," Garten wrote in an April 2016 post on her Barefoot Contessa website titled "Think Spring!"
She continued, calling it "dinner all in one pot" thanks to "Italian rice, leeks, fennel, asparagus, and peas with lots of freshly grated Parmesan and chives."
The 74-year-old noted she likes to "hang out in the kitchen" with her longtime husband Jeffrey Garten "while it's simmering away, and 30 minutes later, we have a delicious and satisfying dinner for a cool spring night."
The Barefoot Contessa recommends using seasonal ingredients for the 'best' tasting risotto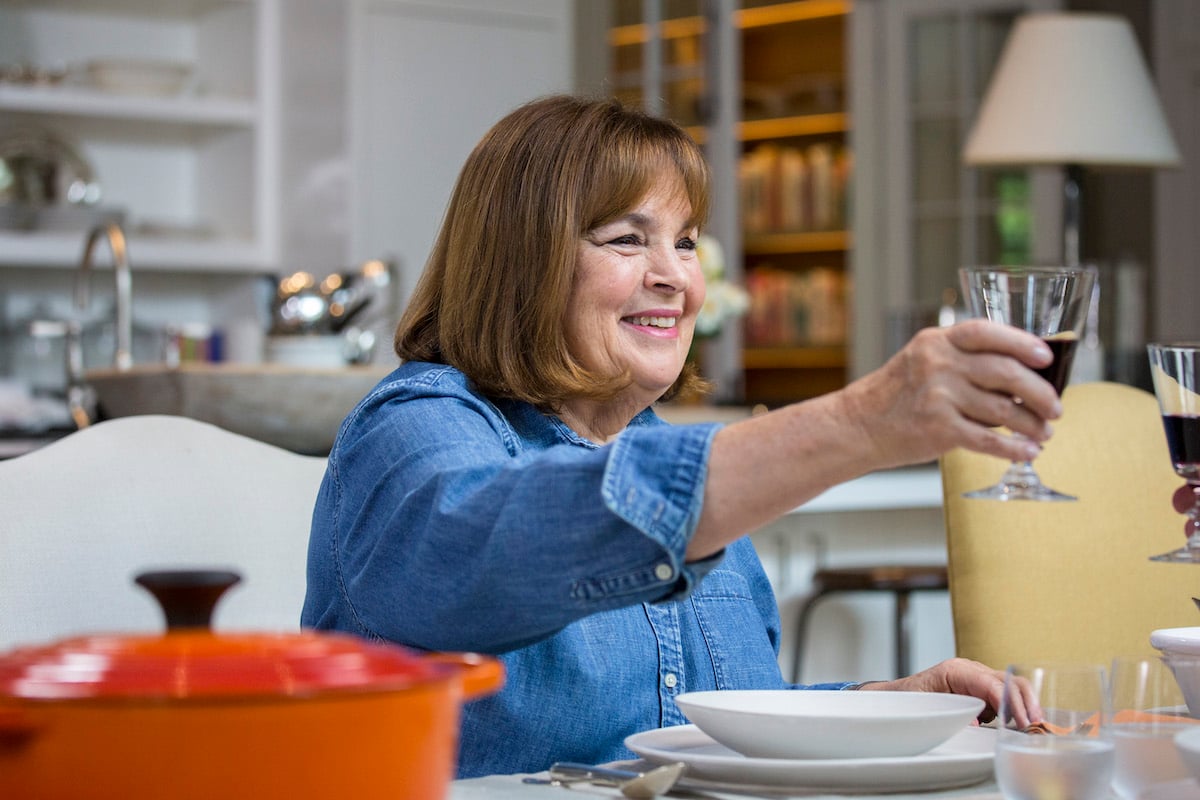 Garten's cooking tips when it comes to risotto can be summed up in one word, seasonal. The longtime cooking show host explained in her Back to Basics Barefoot Contessa cookbook the dish tastes better when it's made with seasonal ingredients.
"I think risottos taste best when you add seasonal ingredients such as asparagus and chives in the spring or butternut squash and saffron in autumn," she said.
Garten's Spring Green Risotto, which she dubbed "a very therapeutic dinner after a hectic day," has multiple seasonal ingredients including peas, asparagus, and chives.
She also called risotto "a great last-minute dinner if you have most of the ingredients on hand."
How to make the Food Network star's Spring Green Risotto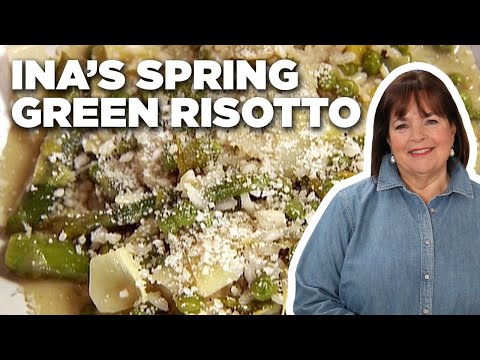 Making Spring Green Risotto on an episode of her Food Network show, Garten demonstrated how the dish is a "great quick dinner." 
"When I have some fresh and frozen vegetables around the house and some Arborio rice in the pantry I can make dinner in 30 minutes," she said.
She makes the base for the risotto using a combination of rice, homemade chicken stock, leeks, and fennel. "You can really take it in almost any direction," she said.
The process requires near-constant stirring. But in the end, the rice is soft after soaking up the chicken stock. Then she tosses in blanched asparagus and frozen peas before adding a "few extra things to give it even more flavor" including cheese and lemon.
First, she adds mascarpone. "It's just going to melt into it and thicken it," she said. Then parmesan and lemon zest. "I like when dishes like this have a little bit of an edge and lemon always does that," she said putting lemon zest in the pot.
For "even more flavor" Garten adds lemon juice and fresh herbs. When the risotto is completely cooked, Garten serves it up in a bowl and tops it with chopped fresh chives.
"This looks so delicious," she said before taking a bite. "I think it may be my absolute favorite risotto."
Source: Read Full Article