She loves to stick to her roots.
But is wild at heart.
A die-hard fan of Bollywood films, her 'sapno ka lehenga' is an old red one with stunning floral motifs.
On it, you'll find a son chidiya, haath phool and neel kamal in dori, sitara or moti work.
Meet Masaba Gupta's bride, essayed to perfection by Kareena Kapoor Khan.
'(This is) for the woman who once was a little girl staring wide-eyed at beautiful Bollywood brides on screen,' says the designer.
'To the woman who has traversed the world, keeping her heart close to home.'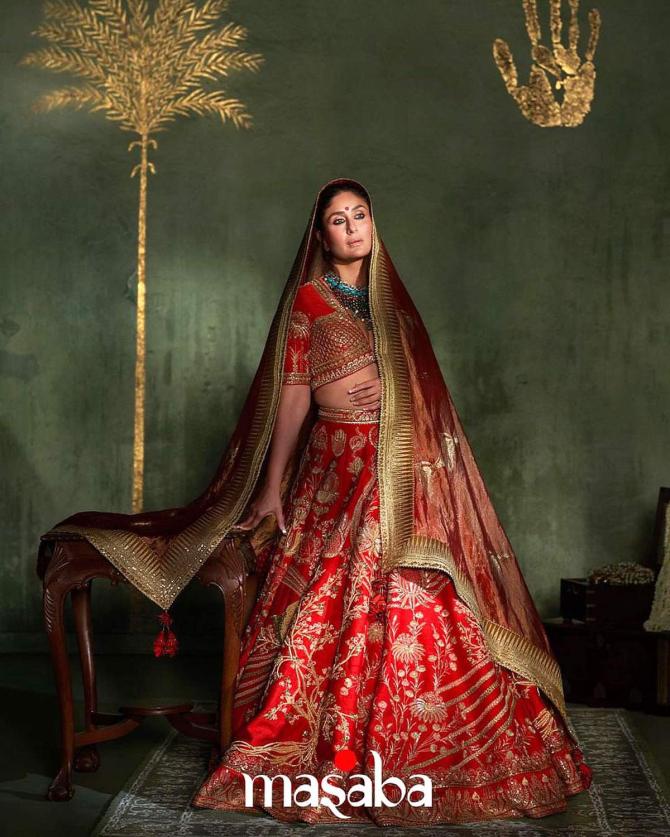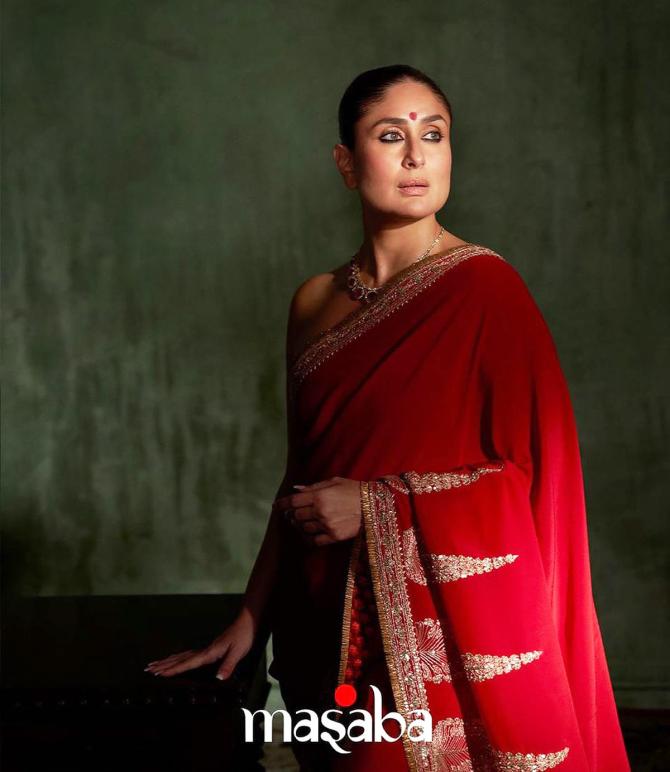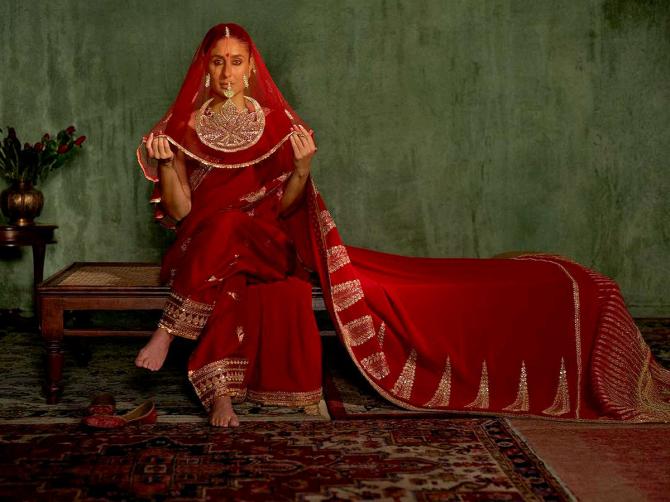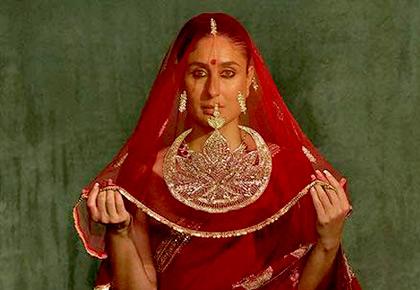 Source: Read Full Article