The SKKN BY KIM founder draws ridiculous comparisons to Ridley Scott's 1979 sci-fi film after covering her whole face with a black statement mask during Paris Fashion Week.
AceShowbiz –Kim Kardashian's high fashion doesn't always guarantee her praises from fashion police. Some of her outfits have even landed her in hot water, such as the look that she sported at a recent Balenciaga event.
The reality TV star has become the butt of the joke by Internet users after wearing a bizarre mask at the Balenciaga afterparty on Wednesday night, July 6. During the dinner, the 41-year-old sported a full faced black statement mask by Balenciaga to complete her long-sleeved black sequin gown.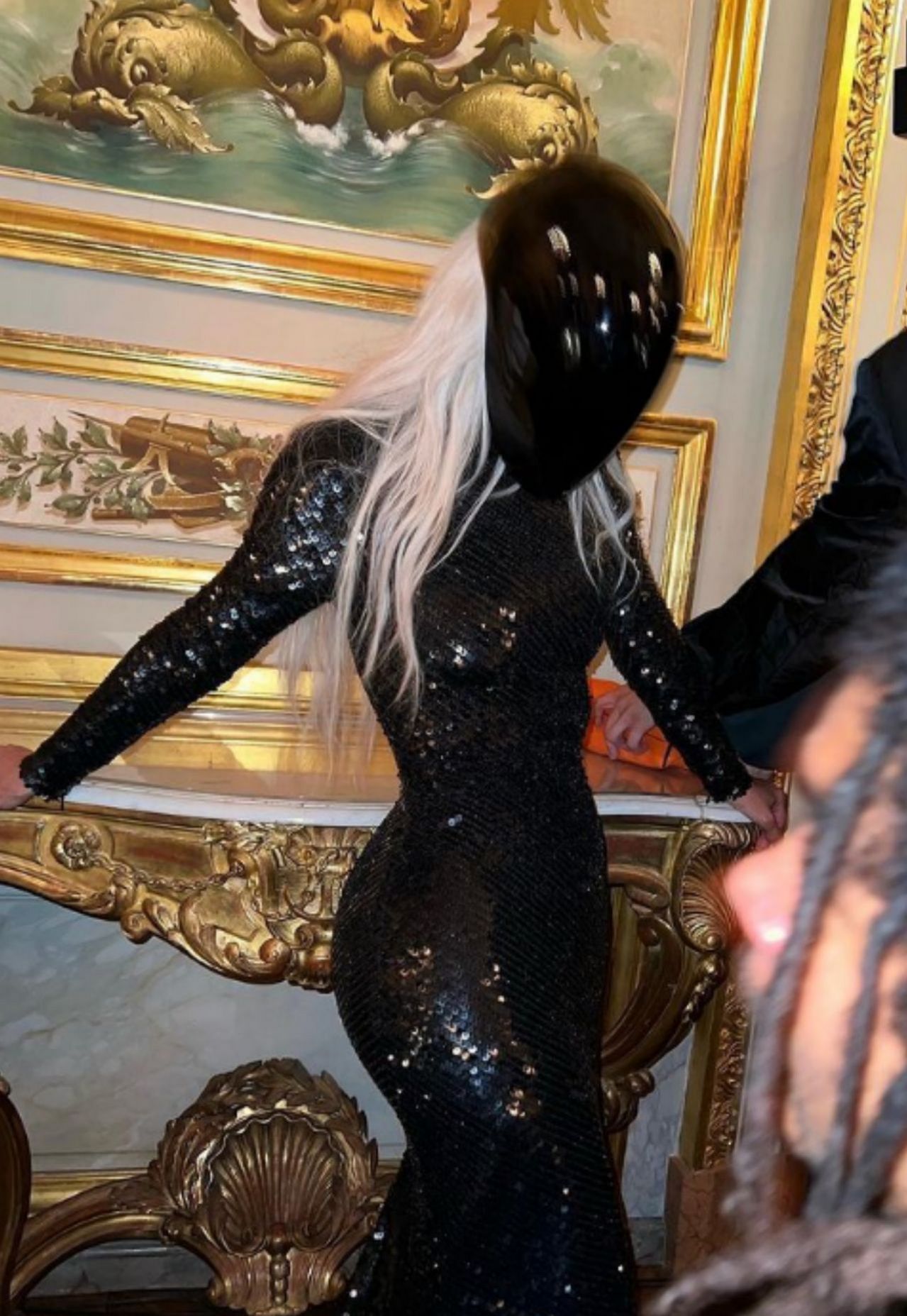 Kim Kardashian got ridiculed over her bizarre mask.
Kim's helmet has since drawn ridiculous comparisons to "Alien". Many likened her look that night to the creature known as the Xenomorph from the iconic 1979 Ridley Scott film, with one writing, "What fashion is this? It was inspired by the alien."
Another joked, "#KimKardashian & #Balenciaga ya better run Alien her money." A third tweeted, "@demna really may have had 'Alien' on the mood board for @balenciaga Fall 2022 couture. Who wore it better? [alien emoji] or @kimkardashian?⁠"
Another quipped, "Somewhere the Costume Designer for Alien is thinking … 'I did it first Balenciaga!' " while someone played with the brand's name and twisted it into "ALIENCIAGA." Another added, "I am convinced Balenciaga is a social experiment to see how ridiculous they can be but still get people to wear it."
Kim seemed to be in on the joke, posting a photo of herself holding a fork up to the alien-esque mask with her full plate sitting on the table in front of her. "How do you eat with the mask on, Kimberly!?" Kourtney Kardashian's BFF Sarah Howard weighed in on the comment.
Her bizarre mask aside, Kim's walk at Balenciaga fashion show has also been turned into memes. For the Paris Fashion Week event, the SKIMS founder donned another all-black ensemble that was pinched in at the waist with a sweeping train.
Many, however, found her walk on the runaway awkward. "Michael Myers chasing Jamie Lee Curtis in every halloween movie," one person poked fun at it. A second critic commented, "This walk…it seems like nobody wants to work these days."
"me for the first 23 mins of every video game before i realize there's a run button," a third enthused, as another likened Kim to a ghost as writing, "the 18th century ghost that lives in my house making her daily 3 pm walk through the halls like." Someone commented, "walking to the loo in the middle of the night and trying to stay sleepy," while another chimed in, "walking around like a lost kid in Walmart."
Source: Read Full Article