We're so glad to see Eddie Cibrian doing well following his accident and trip to the E.R.
Before Halloween, LeAnn asked fans for prayers through an Instagram story that read, "Today was traumatic, but healing is happening now!" Although, there were no details on exactly how Eddie injured himself, we're just happy to see that the couple is back to their usual light-hearted shenanigans.
The duo, who celebrated their 11th wedding anniversary earlier this year, debuted some brand new looks on Instagram just in time for Halloween and it's breathtaking. *Cue "Take My Breath Away" by Berlin*
A post shared by leann rimes cibrian (@leannrimes)
Look familiar?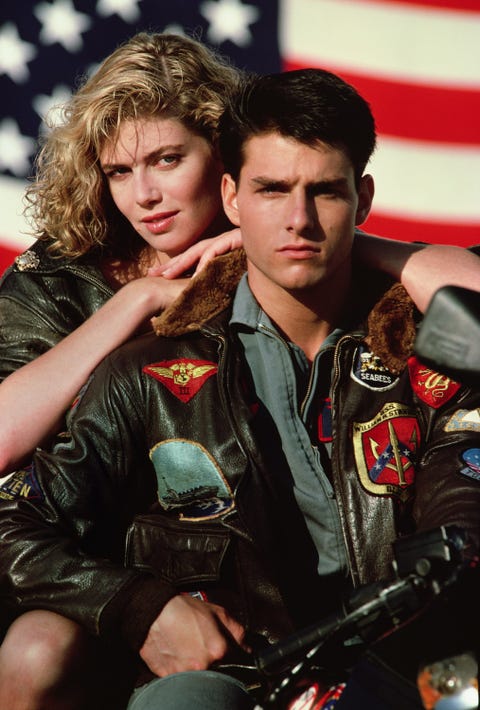 From one power couple to another, LeAnn and Eddie channeled their inner Top Gun with spot-on outfits and the iconic song from the 1986 film starring Tom Cruise. With a dramatic entrance from their garage, Eddie was a modern day Maverick in a Navy jumpsuit and Aviator sunglasses. LeAnn rocked a blonde wig and leather jacket to portray Charlotte "Charlie" Blackwood a.k.a. Maverick's love interest from the movie.
With a play on Maverick's famous one liner, LeAnn captioned the retro-inspired video with "'i feel the need… the need to trick o'treat' 🎃." Floored by their couple's costume, fans immediately ran to the comments of the singer's video to leave raving reviews like:
Prior to Eddie's accident, the couple went a bit more casual with their spooky fits as they attended a Halloween festival.
A post shared by leann rimes cibrian (@leannrimes)
Aren't they the cutest lil devils you've ever seen? And yes, we know Halloween 2022 has come and gone, but considering it's this editor's favorite holiday, LeAnn is already giving some major inspo for next year. On the top of the list? A 90's child star, of course!
https://www.instagram.com/p/CkQ3CtLJKvm/?utm_source=ig_embed&utm_campaign=loading
A post shared by leann rimes cibrian (@leannrimes)
Source: Read Full Article