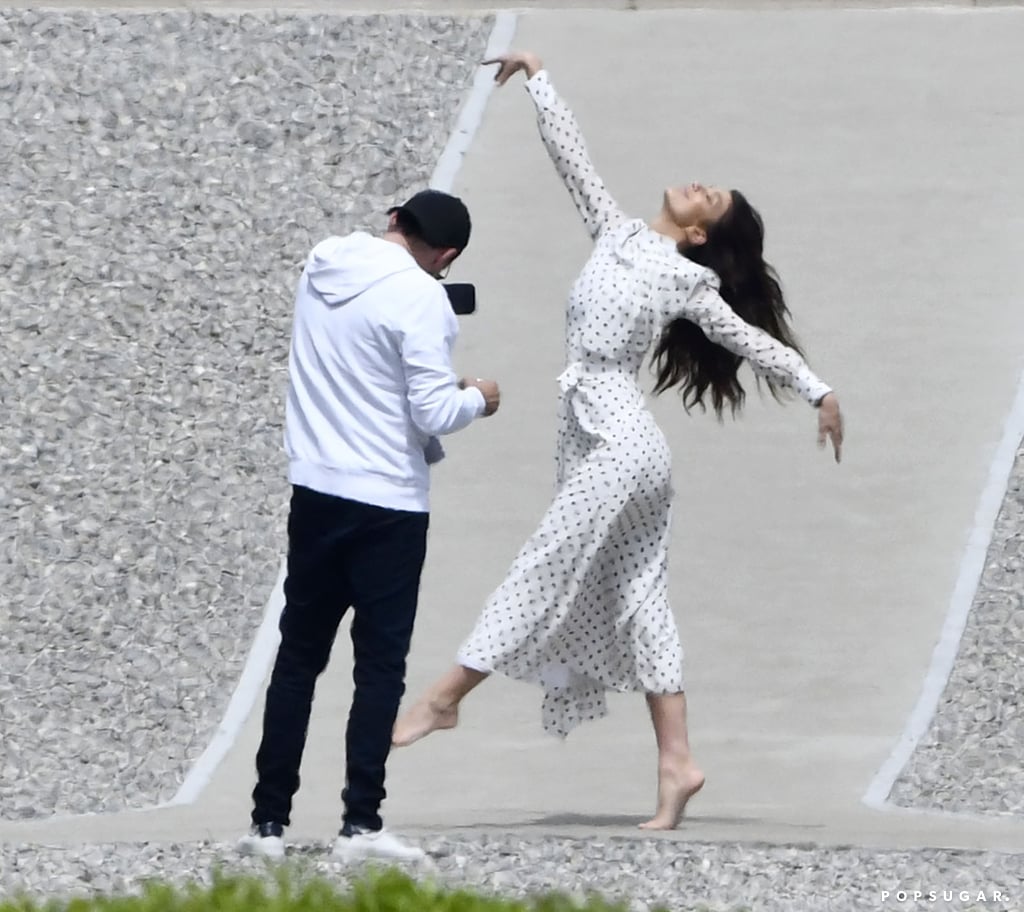 Leonardo DiCaprio Is the Ultimate Instagram Boyfriend™ For Camila Morrone in Cannes

You'll be delighted to know that Leonardo DiCaprio and his girlfriend, Camila Morrone, are still going strong! The Oscar winner was spotted at the Eden Roc Hotel in Cannes on Sunday and, clad in his signature baseball cap, played the role of Instagram Boyfriend™ by snapping photos of the 21-year-old model on a cell phone. Camila put her best (bare) foot forward while posing for the camera in a polka-dot dress, and Leo seemed to capture all the right angles as he turned the phone multiple ways, which is what you're supposed to do when taking photos of a gorgeous woman in a gorgeous dress because you need to provide her with plenty of options, both horizontal and vertical. And for the love of God, don't forget to include the scenery, because it needs to be clear that she's in a beautiful location. King of photography and capturing the moment!
I think you'll also be delighted to know that this isn't the first time Leo has been put on IB™ duty; back in 2016, Leo snapped photos of then-girlfriend Nina Agdal during a date to the Griffith Observatory in LA. The Once Upon a Time in Hollywood actor, who is currently in the South of France for the film's big Cannes Film Festival red carpet premiere on Tuesday, has been dating Camila since 2017 and according to recent reports, things are "very serious" and Leo has been "thinking longer term." While we haven't seen any of the photos Leo took on Camila's Instagram feed just yet, we're sure it had absolutely nothing to do with his photography skills.
Source: Read Full Article