With accurate strategies you can create an online presence, reach out to employers and maximise your chances of getting employed, points out Narayan Bhargava, chairman and managing director, Calibehr, a business solutions provider.
A joint report by the International Labour Organisation and the Asian Development Bank highlighted that as many as 4.1 million youth in India lost their jobs during the pandemic.
Based on regional assessment of the Global Survey on Youth and COVID-19, the report pointed out that along with full-time jobs, two-thirds of firm-level apprenticeships and three quarters of internships were completely obstructed due to the pandemic and the consequent lockdown.
World over lakhs of working professionals also left their jobs willingly due to pay cuts and unfavourable conditions at work place.
Not just India, the scenario is similar in the United States of America where as per data by the US Department of Labor, 11.5 million Americans voluntarily left their jobs between April to June of 2021.
As many as four million Americans quit their in July last year and another 4.3 million resigned a month later in August.
Experts coined this phase as 'The Great Resignation'. Even though the phase coincided with the global pandemic, it is also linked with the growing gig economy.
Both young and experienced professionals are struggling hard to get themselves re-employed.
Even employers in various sectors have started the hiring spree, leaving no stone unturned to employ the best for their business leading to cut-throat competition amongst the applicants.
To battle this mounting competition and ace the league, it's important to make sure that along with necessary degree corroborating the skill, one should possess the right approach.
With accurate strategies you can create an online presence, reach out to employers and maximise your chances of getting employed.
Let's start with some of the basic tips that can help you land your desired job.
1. Build a smart CV
First things first, start by building a stellar resume — it's the most important aspect of your identity in the professional world.
Make sure your professional profile is up-to-date and properly categorised.
Contrary to the common approach — 'the difficult, the better' — employers prefer simple resumes with only important information — educational qualifications, professional background and expertise.
Try avoiding superfluous details and aspirations explained in lengthy sentences.
It's never a wise decision to stack your resume with too much information.
If you have a lot to convey to your probable employer create a portfolio instead. If you have a career gap in your resume, explain it in a line or two.
2. Customise your cover letter
Adding a targeted cover letter with your resume is always a wise decision. Because while the employer is shuffling through the resumes, it is the cover letter that offers you an extra edge over others.
Spend some time going through the company's profile and job requirements. Prepare a cover letter that is customised to the job role you will be applying to.
It's always better to draft a specific cover letter every time you apply instead of using the same template for all profiles. Make sure you are detail-oriented.
3. Update your socials
Ensure a clear presence on social media, especially on employment platforms like LinkedIn.
Keep your profile updated and add links to your work and samples for employers to get a glimpse of your professional expertise.
LinkedIn also allows you to change your status to 'open to work' option, allowing recruiters to know that you are available.
4. Network pro-actively
Another important tip is to let-go of the passive approach. Reaching out to potential employers will never hamper your options.
Along with searching opportunities with proper keywords, try to find potential employers and reach out to them.
Some postings are associated with the profiles of the recruiters, so don't feel shy or reluctant in dropping them an In mail.
5. Don't give up
A crucial point to keep in mind is to not feel disappointed and lose morale if you don't hear back.
But, once you hear back, make sure you thoroughly prepare for the interview after referring to the job description as it helps you to be precise and apt.
6. Practice mock interviews
You can also practice for your interview through various platforms available online.
Be certain that you watch your body language at the time of the interview.
Self-doubt is always quite evident to the employer so don't be hesitant to accept any lack of information, making excuses and covering-up never helps.
Make eye contact. Smile when appropriate.
And last but never the least, know your business well. This will help you stay ahead of your peers and work your way up to your dream job.
Despite all the hard work if you still don't make it, remember there is always a second chance.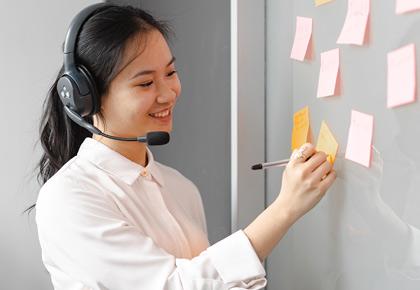 Source: Read Full Article