There is so much to experience in nature once we decide to step out of our comfort zone.
If you are wretched after too many days of being jostled by crowded, sweaty, city life, take recourse in a calmer nature-given environment.
It's time you were introduced to one of the most cost-effective leisure activities, that guarantees a connect with nature and allows you to make the most of your weekend break.
Yup, camping allows an escape from the monotonous grind of metro life and you will come back from such an excursion feeling considerably rejuvenated.
Campsites and their surrounding areas are a chance to avail of a bunch of outdoor adventures: Nature walks, fishing, hiking, swimming, bird watching, stargazing, campfires, and barbecue feasts with good companions is wonderful for your spirits and physical well-being apart from being a band-aid to the soul.
With the ocean on one side and so many rivers, waterfalls, mountains, forests, lakes and water dams in its close proximity, Mumbaikars and their neighbours in adjoining towns and cities are spoilt for choice for camping trips.
We have curated a list of spots for that ultimate weekend getaway. Most of these places offer campgrounds maintained by private operators. Bookings can be done online, but please check the reviews before doing so.
Pack your bags, a tent and head out people!
Pavana Lake
The backwaters of the Pavana dam plus the Pavana lake are located on the Pavana river in Maval taluka near Lonavala.
Environed by the majestic Sahyadris, the campground offers stunning views of rugged mountainous terrain and a vast water reservoir.
Not just an ideal place for camping, it is also a perfect place to taste the area's history with forts like Lohagad, Tikona and Tungi situated close by.
Distance from Mumbai: 115 km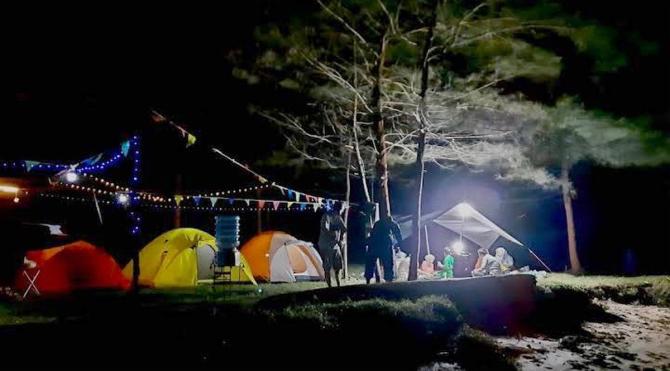 Revdanda Beach
A go-to getaway for Mumbaikars, Alibag is full of surprises.
The splendid beauty of the Revdanda beach offers an ideal setting for campers who want to experience the moon-soaked waters of the Arabian Sea.
Distance from Mumbai: 113 km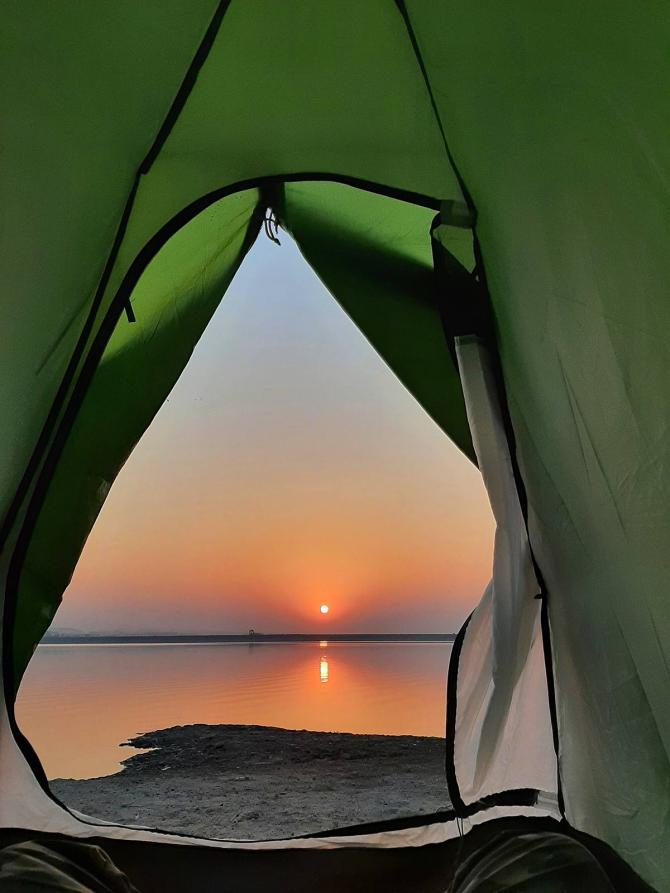 Vaitarna Dam
One of the largest dams near Mumbai — and the one that quenches the thirst of Maximum City — the Vaitarna Dam near Igatpuri is a sight to behold.
The shimmering waterbody of the dam and the surrounding lush green Sahyadri range is a perfect setup to unwind in the godi of nature.
Gaze at the sun setting in a blaze of colours with your loved ones, as you enjoy an evening cuppa with some delicious snacks.
Distance from Mumbai: 120 km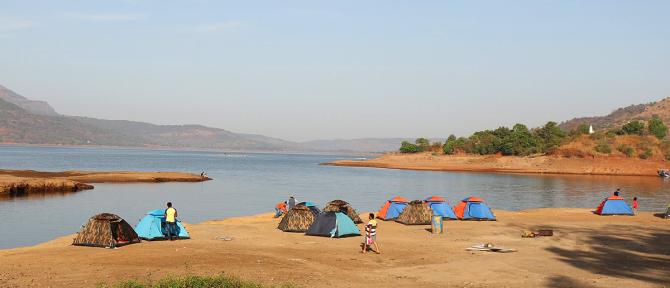 Kolad
Revel in the soothing sound of the Kundalika river as you relish the surroundings of this gorgeous campsite at Kolad.
Summertime is about swimming, kayaking, water rafting, and boating in the river over there.
There's still more: Do a village tour or speed hiking to the nearby hills to round off an adreline-dowsed weekend.
Distance from Mumbai: 124 km
Kamshet
Well known for aerial sports, tandem paragliding among them, Kamshet is a less touristy spot in the vicinity of Lonavla.
Enjoy nature's quietude as you camp within reach of stunning vistas of this gorgeous hill town.
Let the dark nights, cold winds, and bright stars work a spell on you.
Light a campfire, and sing and dance the night away with friends and family.
The following morning, take out your camera and indulge in a spot of landscape photography to take back pleasant memories with you.
Distance from Mumbai: 100 km
Source: Read Full Article