The Duke and Duchess of Sussex are en route to Manchester with Meghan set to deliver an inspiring speech on gender equality on Monday evening.
SEE: Meghan Markle dressed as Princess Diana for The Cut interview – did you spot it?
Appearing at the One Young World summit, Meghan, 41, will give the keynote address at the opening ceremony.
The event brings together young leaders from more than 190 countries and will provide Meghan and Harry with the opportunity to meet a group of summit delegates doing "outstanding work on gender equality".
WATCH: Meghan Markle promises to be 'unfiltered'
According to The Daily Mail, the duo set foot on British soil on Saturday and are reportedly staying at their UK residence on the Queen's Windsor Estate, Frogmore Cottage.
MORE: Meghan Markle's former homes are nothing like £11m house with Prince Harry – photos
REVEALED: Prince Harry and Meghan Markle's highly personal tribute at UK home
Their returning UK visit was confirmed back in August, with a spokesperson for the couple saying at the time: "Prince Harry and Meghan, The Duke and Duchess of Sussex, are delighted to visit with several charities close to their hearts in early September."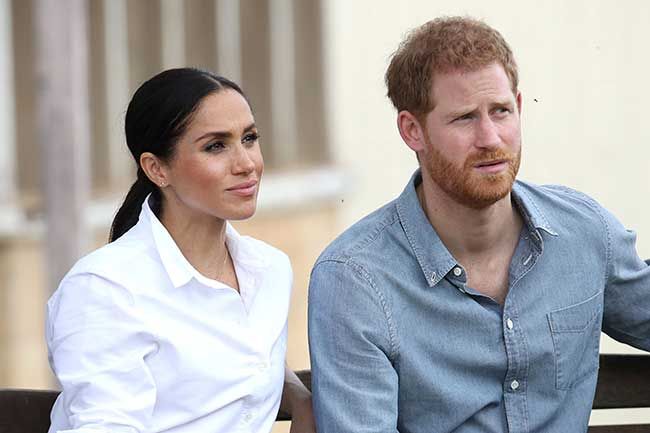 The Duchess will be giving a speech this evening
Following their brief trip to Manchester, Meghan and Harry will be travelling to Germany for the Invictus Games Dusseldorf 2023 One Year To Go event. They are due to return to the UK for the WellChild Awards in London where Harry will deliver a speech on Thursday.
It is the Sussexes' first public appearance in the UK since the Queen's Platinum Jubilee weekend where they attended the Service of Thanksgiving at St Paul's Cathedral.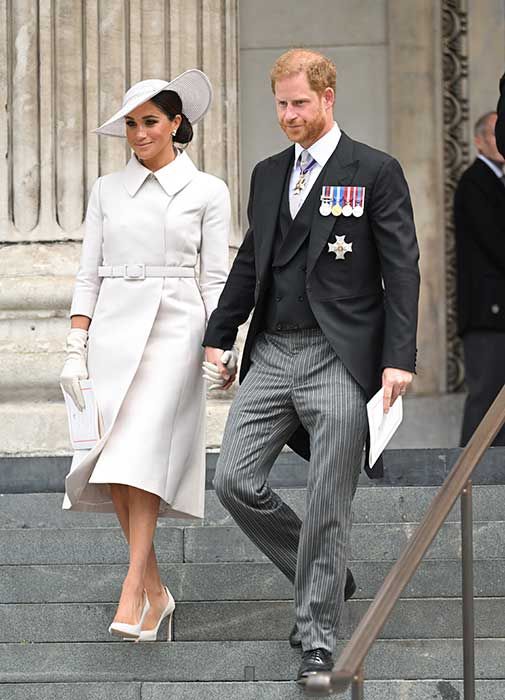 The couple arrived at St Paul's Cathedral
The Daily Mail understands that the couple have liaised with event organisers to implement security measures after the royal was told he was no longer entitled to taxpayer-funded official armed police bodyguards.
A spokesman for Greater Manchester Police confirmed its officers were not involved, adding that security for the event had been 'privately sourced'.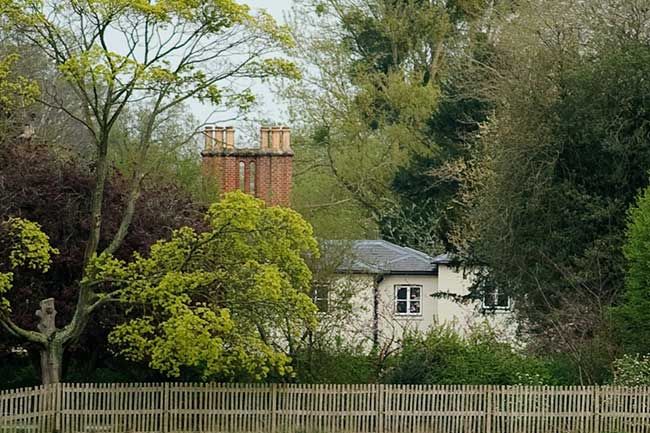 Harry and Meghan are allegedly staying at Frogmore Cottage
The duke, who stepped down as a senior royal in January 2020, is suing the Home Office after he was denied the possibility to pay for police protection for himself and his family when visiting home from the US.
He is challenging the February 2020 decision of the Executive Committee for the Protection of Royalty and Public Figures (Ravec) – which falls under the remit of the Home Office – over his security, after being told he would no longer be given the 'same degree' of personal protective security when visiting.
Make sure you never miss a ROYAL story! Sign up to our newsletter to get all of our celebrity and royal news delivered directly to your inbox.
Source: Read Full Article