Treat your wife, mother or sister to this long, cool drink concocted by Food Blogger Sangita Agrawal.
"It is my favourite drink," says Sangita. "It's refreshing and delicious."
She adds: "With plenty of strawberries available during this time of the year, I'm always on the lookout for ways to use these berries."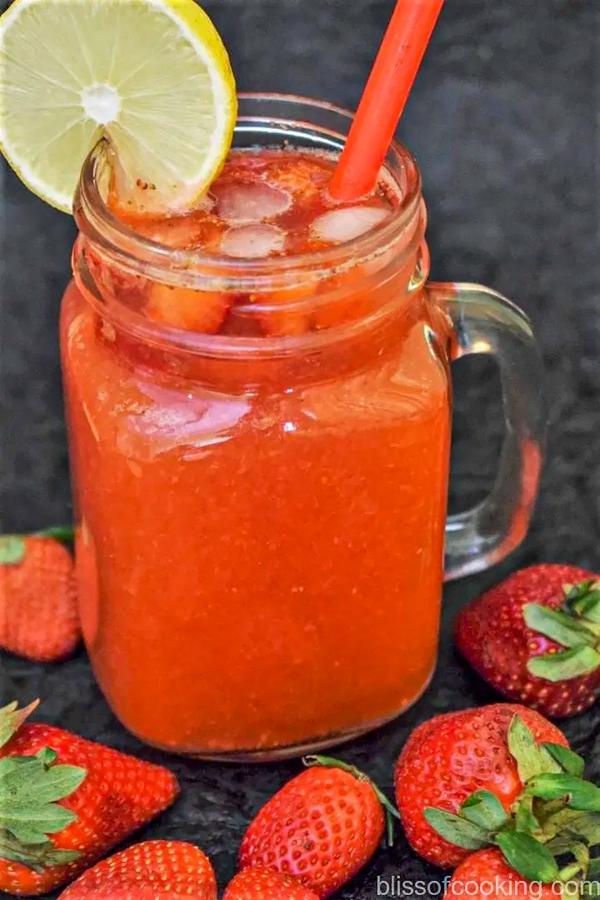 Fresh Strawberry Lemonade
Yield: 2 servings
Ingredients
1 cup fresh strawberries, cleaned, stems removed, cut in half
2 tbsp cubed fresh strawberries
2 tbsp freshly squeezed lemon juice
4 tbsp sugar
1 cup chilled water
Ice cubes
Method
Blend the 1 cup fresh strawberries with the lemon juice, sugar and chilled water in a mixer or blender.
Keep blending until strawberries are pureed.
Pour into 2 serving glasses.
Top with strawberry cubes and ice. Enjoy.
Sangita Agrawal lives in Mumbai and publishes the food blog Bliss of Cooking.
Have a recipe to surprise your wife, mother or sister on Women's Day?
Mail your recipes to [email protected] (Subject: Women's Day Recipes) along with your NAME and the place where you LIVE.
Please don't forget to share pix of your dish. And a video too, if you have it. We'll publish the best entries on Rediff.com.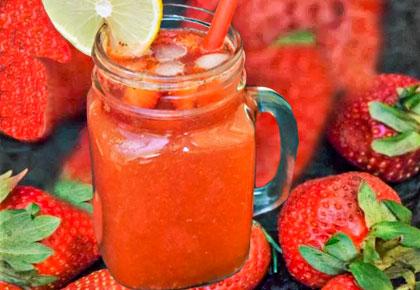 Source: Read Full Article