A little patience and a few ordinary ingredients are all you need to create an exquisite Bengali-style hilsa curry.
Joseph Manavalan's Doi Maach is a good alternative to the regular fish curries one might have tired of.
Slightly spicy, a little sour but very fragrant, it's a dish you'd like to cook over the weekend and enjoy over your rice, with maybe a dash of ghee. The family will surely love it too.
There's an easy vegetable equivalent of this curry. Have a look please at the editor's note below.
Manavalan spent the first years of his career in Kolkata where he perfected a range of Bengali dishes.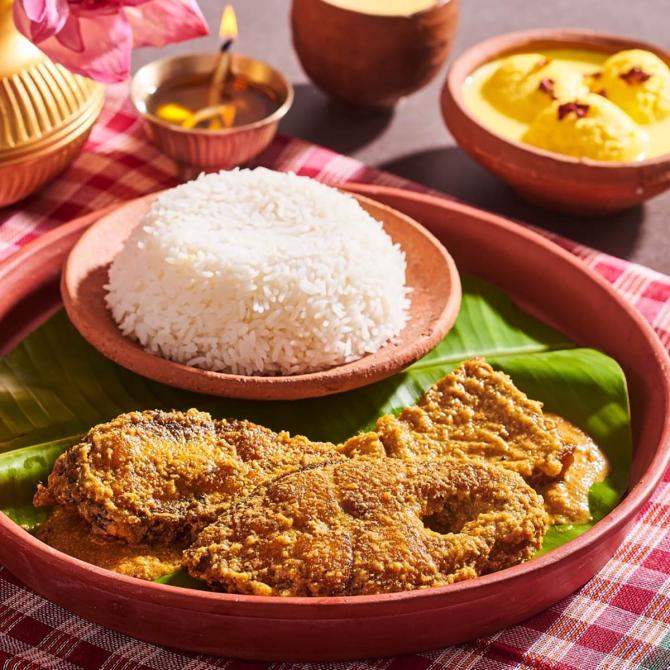 Doi Maach
Serves: 3-4
Ingredients
1 kg hilsa, cut into steaks or large pieces
For the marination
½ tsp haldi or turmeric powder
¾ tsp red chilly powder
1 tsp mustard oil
Salt to taste, around 1 tsp
For the curry
3 tbsp or more mustard oil
1 tej patta or bay leaf
½ inch-piece dalcheeni or cinnamon
4 lavang or cloves
4-5 green elaichi or cardamom
½ tsp jeera or cumin seeds
½ tsp haldi or turmeric powder
1 tsp red chilly powder
1 tsp ginger paste
1 tsp garlic paste
2 medium onions, ground to a paste
½ kg dahi or yoghurt
Salt to taste, around 1½ tsp
Juice of one neebu or lime
Method
For the marination
In a bowl, add the turmeric powder, red chilly powder, salt, mustard oil.
Add the fish pieces and gently massage the spices into it.
Cover and keep aside to marinate for 15 minutes.
For the curry
In another bowl, whisk the yoghurt.
Add the turmeric powder, red chilly powder.
Mix and keep aside.
Heat a medium-sized frying pan over medium heat.
Add 2 tbsp of the mustard oil.
Let it heat well.
Add the marinated fish pieces.
Fry for a couple of minutes on each side till golden brown around the edges.
When ¾ cooked through, take off heat and drain onto a paper towel or tissue-lined plate.
Keep aside.
Heat the same pan with the remaining mustard oil over medium heat.
When the oil is hot, add the bay leaf, cumin seeds and the whole spices.
Saute over medium heat until fragrant and they change colour.
Add the onion paste and saute it till light golden brown.
Add the ginger paste and the garlic paste and cook until light golden.
Reduce the heat to medium-low and add the whisked yoghurt.
Add the salt.
Stir gently and simmer the gravy for 10-15 minutes.
It will become a lovely mustard-golden-yellow colour.
Add the pieces of fried fish, along with all their resting juices to the gravy.
Let it simmer it for another 10 minutes to gently poach the fish to perfection.
Take off heat.
Squeeze in the lime juice.
Serve hot with steamed rice.
Editor's Note: Veggie-wallahs, do note, this recipe lends itself perfectly to baingan or brinjal or eggplant. Simply replace the fish with large slices of eggplant and pan fry them too and add to the mustard curry and you will have a beautiful-tasting baingan curry quite similar to the traditional Begun Bashonti.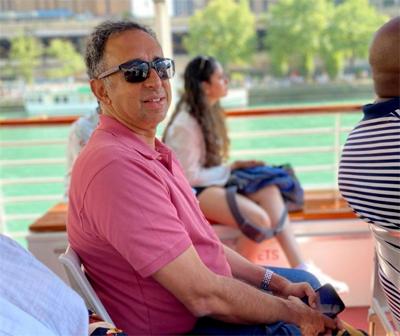 Joseph Manavalan is the co-founder and chief innovation officer, Licious.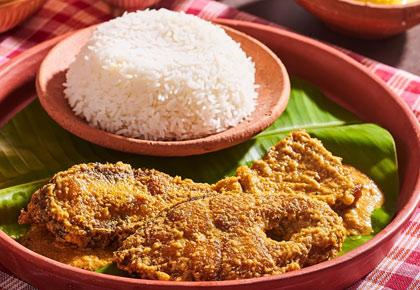 Source: Read Full Article