If your reaction to Sofia Richie getting engaged was to make a Good Luck Chuck joke about Scott Disick, he's right there with you. Scott hopped on Instagram shortly after news that Sofia and Elliot Grainge had made it official, writing "In the 305 just call me good luck chuck."
https://www.instagram.com/p/CcllGiRpZzv/?utm_source=ig_embed&utm_campaign=loading
A post shared by Scott Disick (@letthelordbewithyou)
In case you're in a state of ???, Good Luck Chuck is about a dude (played by Dane Cook) whose girlfriends keep finding true love with the men they meet right after dating him. His reputation is such a *thing* that women hookup with him in the hopes of landing their dream man.
Anyway, glad Scott has a sense of humor about all this! And a source tells Us Weekly that he's ultimately happy for Sofia, saying "Scott has moved on from Sofia. It's been almost two years since they broke up. He would be happy for her and just wish her well. He's not heartbroken over this, that's for sure. He's way more heartbroken over Kourtney's engagement to Travis."
https://www.instagram.com/p/CclL4g2pUS0/?utm_source=ig_embed&utm_campaign=loading
A post shared by Sofia Richie (@sofiarichie)
Scott is currently dating model Rebecca Donaldson (who he took to the premiere of Hulu's The Kardashians) but the source tells Us that he's "looking for the right person to settle down" and "hasn't found [that person] yet since Kourtney."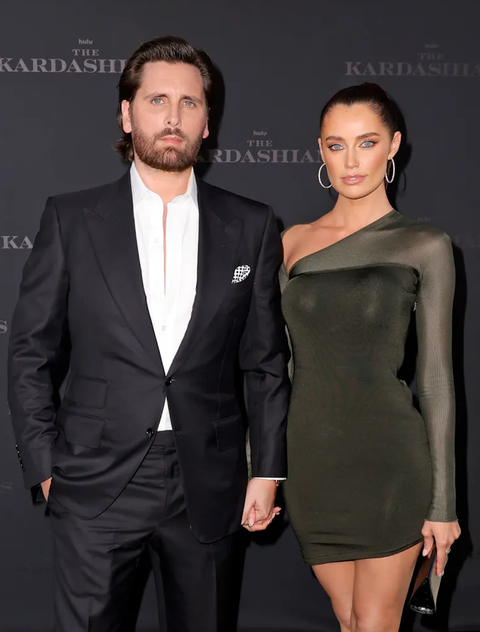 TBD on if Scott will be in attendance at Kravis' eventual wedding, but based on The Kardashians things were all kinds of tense between them as of the couples' engagement in October, which took place shortly after Scott's incredibly awk DMs from Younes were leaked.
Source: Read Full Article