Sydney Sweeney has been getting a lot of press lately, and not just because of the cool projects that she has in the works. The Players Table producer's fans seem to be particularly fascinated by her hair. Sweeney shocked the media when she traded in her golden locks for a red color. But this isn't the first time Sweeney has experienced a drastic hair change.
Why did Sydney Sweeney dye her hair red?
While some people choose to change up their hair just for the hell of it, going red was a career choice for Sweeney. Shortly after wrapping season 2 of Euphoria, the Washington native began filming a new movie. Her new character, Penny Jo Polin, is a far cry away from Cassie Howard. However, Sweeney wanted an even clearer way to differentiate her characters, so she decided to dye her hair.
"Well, I did it for a movie called, National Anthem," Sweeney said of her new hair color in an interview with Glamour. "My character's name is Penny Jo and I wanted to change it up from being blonde. I've been a blonde for Cassie for a while and I wanted something that felt more like my character. I cut my hair, gave myself bangs, and changed my color, because I wanted to embody Penny Jo in a different kind of way."
The Marvel star recalls her worst haircut
Sweeney's red locks have been received well. However, there have been times when the Sharp Objects alum experienced a drastic hair change that she wasn't too pleased with. In an interview with Harper's Bazaar, Sweeney recalled one of her big hair snafus. According to the actor, a hairstylist once completely ignored her wishes and gave her a massive haircut.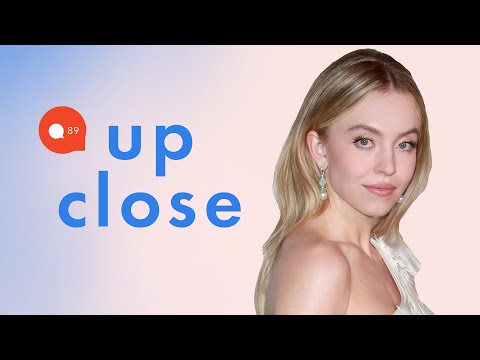 "I went to a hair salon once and my hair was down to the top of my butt," Sweeney recalled. "I asked for a trim—well, my mom asked for a trim—and she said, 'Do not take more than two inches off.' She left to go watch my brother get his haircut, and when she came back, my hair was to my shoulders. It was all cut off. It was a nightmare. I was so nervous after. I waited forever to get my hair cut again."
Sweeney's hair got damaged when she first dyed it blonde
Naturally, Sweeney's hair eventually grew back. However, she had to sacrifice her length once again when she first went blonde. Though blonde hair suits Sweeney well, her natural color is closer to Penny Jo's. In the aforementioned interview with Glamour, Sweeney described her natural locks as "blonde, red, brunette all mixed together." Going blonde seemed to cause an adverse reaction for Sweeney's hair.
"The first time I dyed my hair blonde, I cried my eyes out because my hair naturally was [long]," Sweeney explained to Bustle. "[When] I dyed my hair blonde, I didn't even cut it but it went up to my shoulders." Clearly, Sweeney's had quite an interesting journey with her tresses. It'll be interesting to see if she embraces any other colors in the future.
Source: Read Full Article