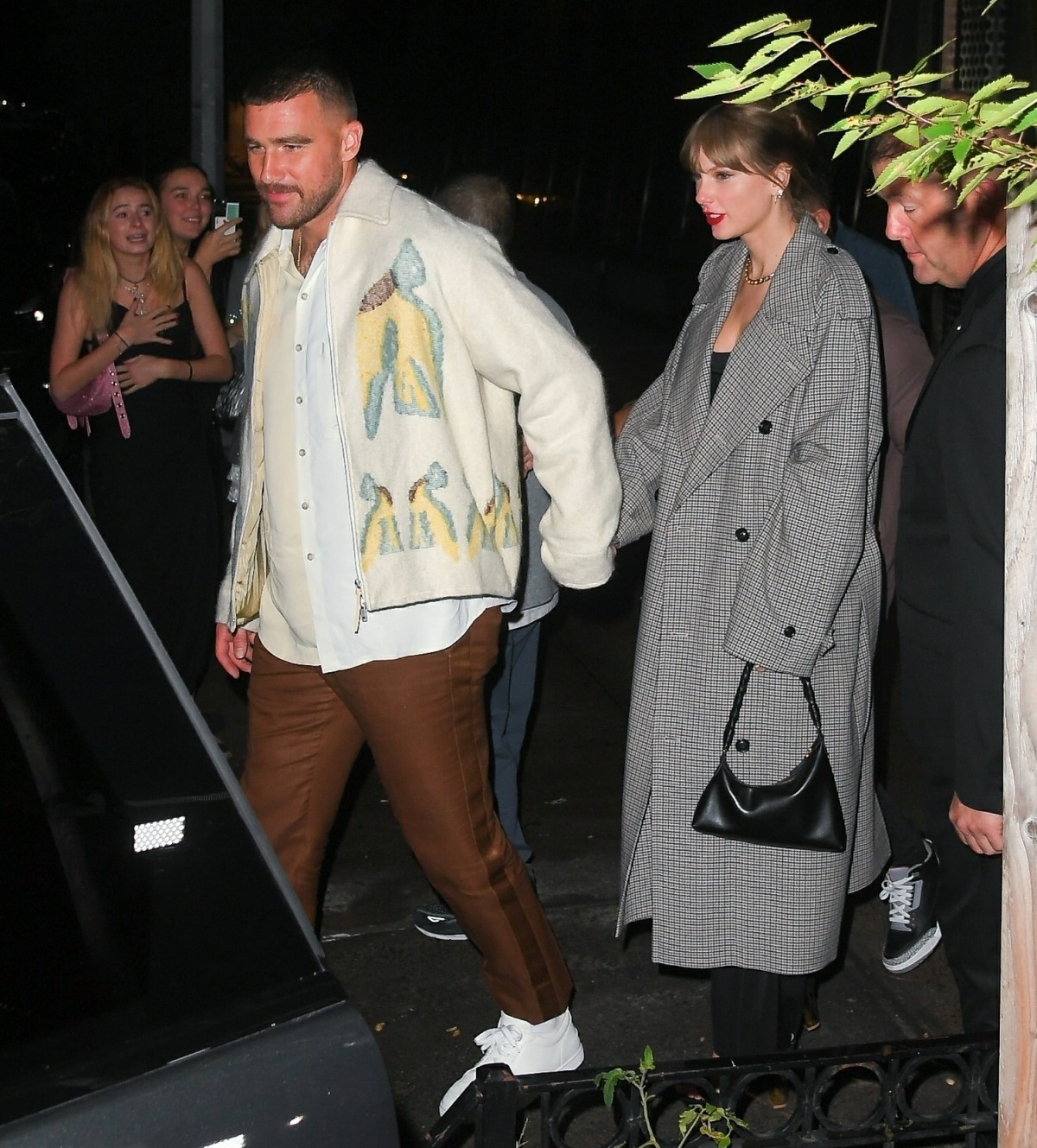 It feels like people in the NFL world probably have an image of Taylor Swift as a sophisticated urbanite who only dated posh British guys. But from what I've seen and what I know about Taylor, I would imagine that she's probably quite at home in Travis Kelce's world, and I would also imagine that she enjoys the time she's spent in Kansas City. Kansas City has a population of a half a million people, it's urban (and suburban) and they have nice restaurants and cool neighborhoods and a thriving art/music community. She probably loves it there! Well, Taylor apparently enjoys Kansas City so much that she stayed there even after the Chiefs game on Sunday. Travis took Taylor out to an Argentinian steakhouse on Monday night.
Taylor Swift and Travis Kelce topped off their picture perfect weekend with a romantic dinner near his home in Kansas City. DailyMail.com spotted the hottest new couple arriving at sophisticated Argentine steakhouse Piropos in his Rolls Royce Monday night.

The restaurant usually closes at 9pm but stayed open late to accommodate the celebrity pair, who at one point had the entire restaurant to themselves for an intimate dinner for two.

After two hours inside, the pair were seen walking hand-in-hand to the car. Travis then gently placed his hand on the small of Taylor's back and ever the gentleman, opened the car door and made sure the popstar was safely inside.

The Argentinian meal could be a sign that Taylor is gearing up for the international leg of her ERAs tour that takes her to Buenos Aires in just a few weeks.

They could choose from such delicacies as empanadas and Argentine style crab bisque or go all out on a peppercorn crusted filet for $50, a rib-eye for $52, or a lobster at market price. The restaurant is known for its grilled meats, seafood, fresh salads and vegetables with a touch of Spanish, Italian, French and other 'ethnic foods' to 'enjoy the cosmopolitan nature of Argentinean dining.'

The couple ended the night by diving back to his house followed by the singer's security team and three Kansas City Police Department SUVs. Travis was dressed in the blue Celine track suit he had worn all day, while Taylor wore a short skirt, brown jacket and knee high boots accentuating her toned legs.
[From The Daily Mail]
If you want to see the Piropos menu, go here. The food looks amazing, especially the steaks. Some people say you should never eat seafood when you're that far inland, so I am side-eyeing some of their claims that the seafood is super-fresh. But the loaded baked potato looks amazing! I wonder what Taylor ordered. I wonder what Travis ordered too, because I bet he ordered like three dishes. The fact that he arranged for the restaurant to stay open late so they could be alone… wow. He's really wooing her and treating her like a princess. I love it, as I've said, and I think he's in it to win it. But I do wonder if Taylor is fighting the urge to sabotage this.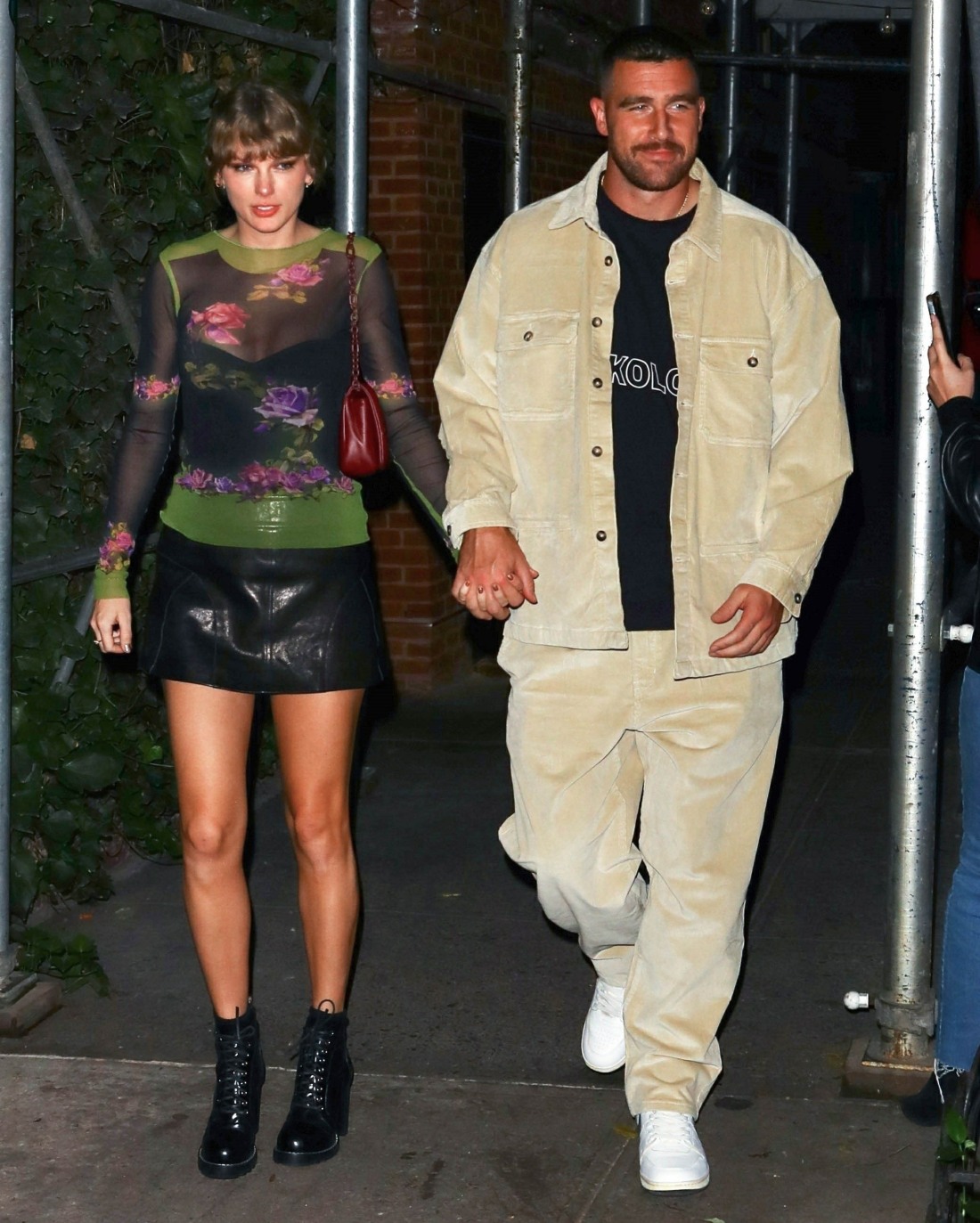 Photos courtesy of Backgrid & Chariah Gordon's IG.
Source: Read Full Article