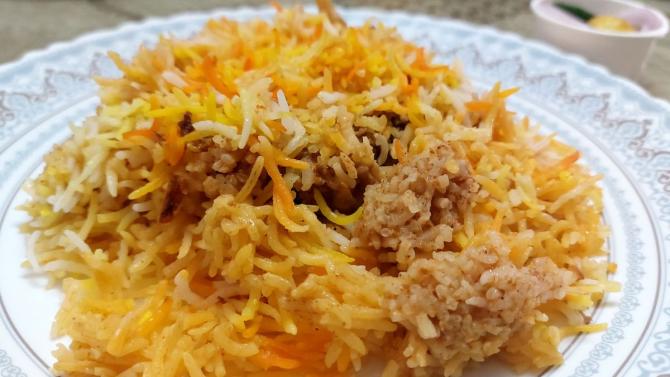 How can one not love biryani? Scrumptious, aromatic, steeped in spices, garnished with crispy, fried onions, fresh coriander and served with a side of raita (psst… try Hyderabad's Burhani Raita this time).
Eid ul-Adha is just the occasion to dig into a plate of divine biryani that's a celebratory staple for the festival.
There seems to be a biryani to suit every mood. Authentic, asli Lamb Biryani like the one cricketer Irfan Pathan's mother Shamim Banu makes, is pretty elaborate and needs a fair bit of planning. But it's worth the effort. You can also make this variation of the Layered Mutton Biryani or a more Traditional Mutton Biryani.
The Nawabi Biryani and Awadhi Gosht Korma will add a royal touch to your celebrations and can be enjoyed with Mutton Skewer and Sandalwood Kebab.
Even though it is Bakri Eid, if you are not a fan of mutton try your hand at Chicken Dum Biryani or even Egg Biryani or a Paneer Dum Biryani.
Other appetisers to gorge on are Mutton Pattice, Galouti Kebab and Chicken Cheesy Roll.
Tired of trying the same old recipes? How about Maqluba, an upside-down savoury biryani cake? A traditional Middle-Eastern specialty, it's a pot of rice with meat and fried vegetables, garnished with nuts, and served with creamy labneh, a kind of raita.
There's Mutton Rezala, a spicy curry made from mutton pieces is a must-have, along with Mutton Seekh Kebab, Shami Kebab, Tandoori Chicken and Crunchy Chicken Cutlet.
The simple, hearty and delicious Mutton Gosht, Green Chicken, Mutton Pasanda and Murgh Patiala go well with chapattis and Murgh Musallam and Haleem Mutton will satiate your monsoon cravings (we do feel more hungry in the monsoon?).
If you are worried about the calories or carbs you consume, prepare Salma Khan's Quinoa Pulao with Meat. You never know, that's probably what Salman Khan may be having today too.
Sabar ka phal meetha hota hai and no Eid ul Adha celebration is complete without the indulgent Falooda, Sevaiyya or Sheer Khurma.
Those of you who are staying away from sugar can have the yummy sugar-free Rose Falooda that's rich in fibre, protein and vitamins.
Not in the mood for something traditional? Opt for Khajur Ki Kheer and Lab-e-Shireen.
Happy Eid ul-Adha, folks!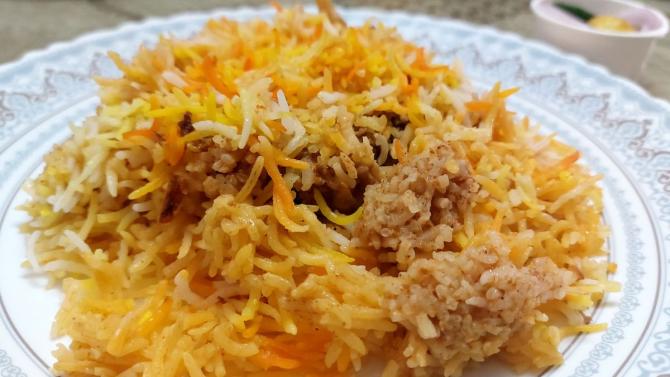 Source: Read Full Article