With the pandemic days finally over, our sentiments towards life have also changed.
Leisure travel, which was previously a once-in-a-year affair for most, has become crucial to appreciate our time on this planet, that was once taken for granted.
Travel agency Thomas Cook India gauges this highly positive travel vigour and takes stock via its survey report that encapsulates what appeals to Indian tourists.
According to The Indian Holiday Report: May 2023, '84 per cent respondents indicating increased intent to travel in the next six months vs 45 per cent pre-pandemic'.
There were several further features to this post-pandemic travel, like people were now, in a year, doing several mini trips in addition to a more special and longer annual vacation and they spent more during these trips.
There was noticeably more movement by 'Young India' and the 'Gen S' or 'the Silvers'.
The report also noted that the kind of trips planned these days reflected a desire for 'experience-led travel to create memories of a lifetime' involving a 'deeper exploration' of the places visited and understanding the 'distinctive local elements' too.
Surges in both international and domestic travel were occurring and top choices, close by, were Kashmir (by 60 per cent respondents), Himachal and Uttarakhand (50 per cent), Ladakh (35 per cent), the North East (40 per cent) Kerala (25 per cent), the Andaman islands (30 per cent), Goa (30 per cent) and Bhutan (30 per cent).
Indians preferred travelling to Europe more than other continents and specifically to Switzerland.
Other popular foreign destinations were Thailand, Singapore, Malaysia, Indonesia, Dubai, Abu Dhabi, Oman, Maldives, Mauritius, with countries like Japan, South Korea, Vietnam, Cambodia and Australia steadily gaining popularity.
Certain destinations became much more desirable and gained an exclusive destination tag if they could offer one of the these four elements: A special gastronomic experience, outdoor adventure/fun op, an immersive culture-history lesson or was a falling-off-the-map bucket-list type spot.
Based on these elements, we have laid out a list of four places within India that are ideal for your next dream vacation.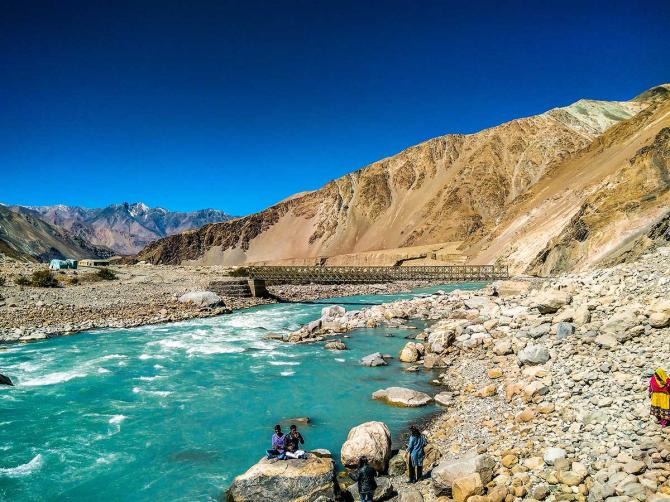 Bucket-List Spot: Ladakh!
Bike ride to the world's highest motorable pass? Check.
High-altitude trekking on a frozen river? Check.
Photo op at the world's highest saltwater lake? Check.
Ladakh, with the unbeievable rugged charm of its untamed surroundings, offers all this and many more fabulous opportunities for off-the-beaten-track activities.
Outdoorsy types, take note: This is the place to go bonkers with how adventurous you want to be with your bucket list wishes.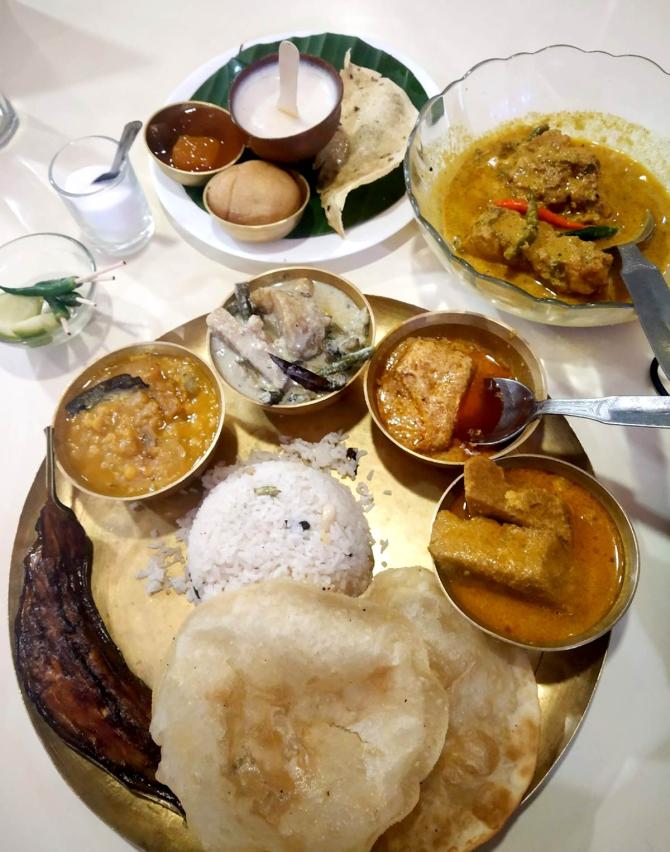 Gastronomic Experience: Kolkata
A city, which was once the capital of the British Empire and the seat of culture and politics, is now often deemed a place that still revels in its past glory. While there might be a kernel of truth in this criticism, the Bengalis are wonderfully good at clinging onto their roots and culture in spite of modernity bulldozing its way everywhere and razing cultural values.
And that's why this metropolis has a huge, huge variety of gastronomical delights that will impress and totally delight visitors.
Be it street food, hidden gems, fine dining and heritage eateries, there is so much one can explore in this City of Joyful Eating.
Indulge yourself in the heavenly flavours of Kosha Mangsho (slow-cooked meat gravy), Macher Jhol (fish curry), Chingri Malai Curry (coconut cream-based pawns curry), Kolkata biryani, Shukto (mixed veggie stew).
End your meals with divine sweet treats like Roshogolla, Sondesh, Mishti Doi, Kheer Kodom… As any Bengali will assure you, the list is endless.
Still hungry? Hit the road for Puchkas, Jhal Muri, Kathi Rolls, Ghugni Chaat, Kochuri Aloo Dum, and many more.
You just cannot get enough of Kolkatas rich culinary history.
Drool! 🙂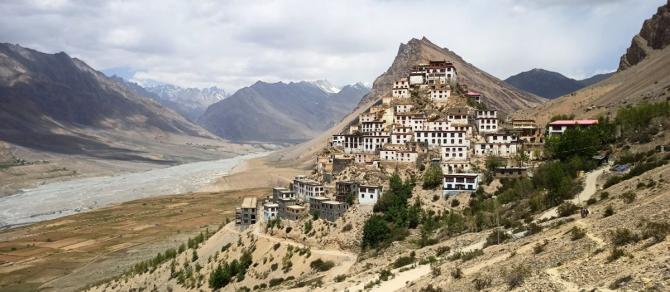 Outdoor-Adventure-Fun Op: Spiti Valley
The vast and rather unexplored Spiti Valley presents 'ripe' ground for hardy travellers who want to taste adventure in this remotest part of Himachal Pradesh.
Kaza, the Spiti Valley's tourist hotspot, is the new address to which hip young things flock. The mountainous terrain offers thrilling activities like trekking, off-road biking, white water rafting over icy-cold Spiti river, jeep rides, and much more.
That's not all. Take a wildlife safari deep inside the Pin Valley National Park to witness the rare sighting of the Himalayan serow (cross between a goat and an antelope), the blue bharal (sheep) and, if you are very, very, very, very lucky, snow leopards.
A road trip around the Spiti valley — which includes a visit to the world's highest village (Komic), Asia's highest suspension bridge (the Chicham bridge), and the world's highest post office (Hikkim) — is an experience that you will cherish all your days.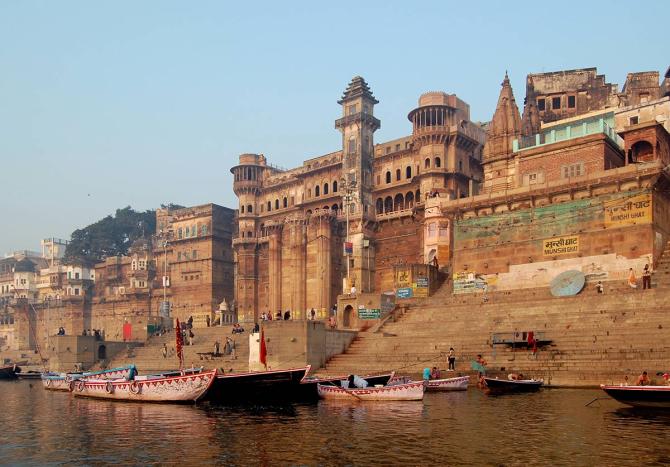 Immersive Culture-History Lesson: Varanasi
One of the world's most ancient, sacred, cities. There is an undeniable fascination, by tourists of all stripes, for this city which is revered as the spiritual capital of India, nay, the world.
It's a common belief that Varanasi, also called Benares or Kashi, is the best place to attain mukti (salvation) should you die here. The enigma that shrouds Varanasi and its one-of-a-kind allure makes it one of the most captivating cities of India.
There are more temples, heritage monuments, festivities, and cultural activities on offer here than you could possibly take in all on one trip.
An evening stroll on the serene ghats of Benaras is a must and let that experience stoke the spirituality within you as you gaze at the setting sun over the holy Ganga.
Source: Read Full Article