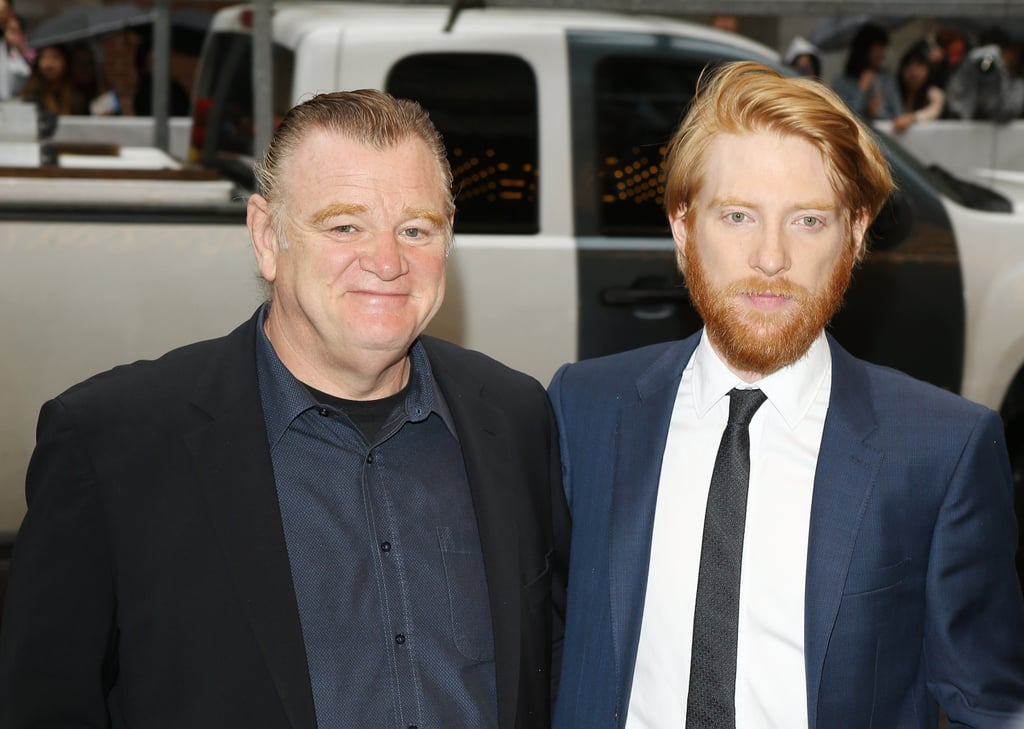 Brendan Gleeson is a beloved actor, but you might have heard of some of his sons, too. Brendan — who was nominated for best actor at the 2023 Oscars for his performance in "The Banshees of Inisherin," though he lost to Brendan Fraser — is dad to Domhnall, Brian, Rory, and Fergus. And all of them are in the entertainment industry!
His eldest, Domhnall, has an impressive acting résumé of his own. Up next, he'll star in HBO's "White House Plumbers" as an attorney for President Richard Nixon alongside Woody Harrelson, Justin Theroux, and Lena Headey. In 2022, he starred on "The Patient" as food-obsessed serial killer Sam Fortner alongside Steve Carrell. The 39-year-old has been making waves in Hollywood for a while, playing Ron Weasley's older brother Bill Weasley in the Harry Potter movies alongside his father, who portrayed Alastor "Mad-Eye" Moody. Domhnall went on to appear in "About Time" alongside Rachel McAdams, as well as the sci-fi drama "Ex Machina." He also played Jim Farrell in "Brooklyn" and Captain Andrew Henry in "The Revenant" and starred in "Star Wars: The Rise of Skywalker" and HBO's "Run."
Meanwhile, 35-year-old Brian is an actor, too, appearing in "Snow White and the Huntsman" and "Assassin's Creed" and starring as Jimmy McCavern in "Peaky Blinders." Brian has worked with Domhnall on several projects over the years, costarring in Darren Aronofsky's "Mother!" in 2017 with Jennifer Lawrence. They also tried their hand at comedy together in "Frank of Ireland" in 2021, with Brian playing a failed musician and Domhnall appearing as his chaotic best friend, Doofus.
Source: Read Full Article