On Mother's Day, readers show some love to their moms.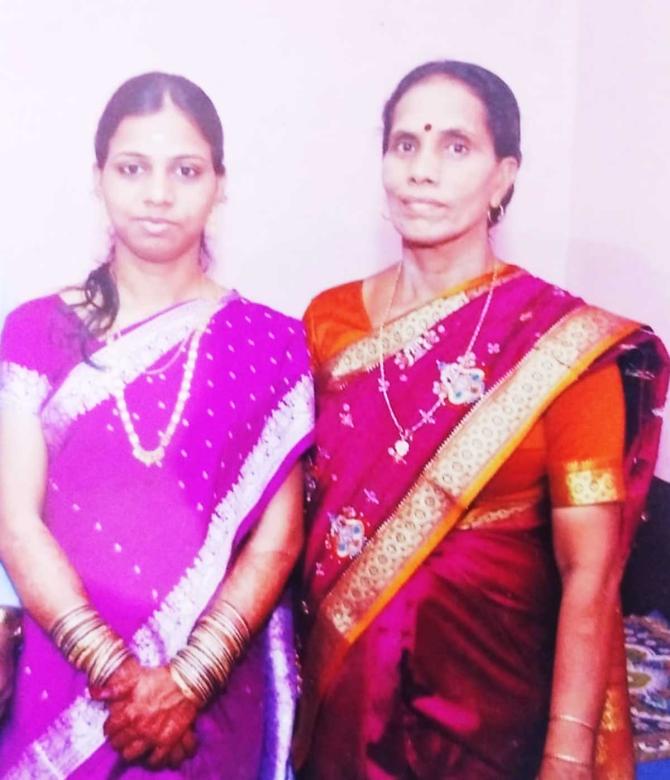 Shredhashree Sunil Palakaparambil from Kalyan writes about her mom Soya Lohidakshan Kozhiparambil.
"Nothing in this world can ever be as beautiful as the love, care, time and affection you have given me.
"I consider myself blessed to be raised by you. Thanks for your modest and humble upbringing.
"You are a symbol of simplicity, strength, courage, honesty, zeal and loyalty.
"The sacrifices made by you are great and words are not enough to describe it.
"In this patriarchal society, you have craved a niche for yourself and created your own identity as a tutor.
"You are an Iron Lady for me as you have fought all personal and professional battles all alone.
"You are a self-made woman and I feel proud and blessed to be your daughter. Love you to the moon and back."
Robin Jaggi from Chandigarh hopes to make his mom Lalita Jaggi (Latty as is she popularly called) feel special with this letter.
"A fun person, my mom has always explained values of life to my sister and me in a light-hearted way.
"The one important thing I learnt from her is to always be positive and strong even in the most adverse situations in life.
"Latty, who is now popular among her grandchildren, has always been a fun mom who would be calm in the toughest situations.
"She is a great cook with several dishes and a range of recipes written in her diary — from the South Indian vada sambar, North Indian dahi vada to typical Punjabi food like rajma chawla.
"A disciplined individual, she would wake up early and complete all her chores to be ahead of time.
"I still remember she repeatedly telling us to be always ahead of time.
"Love you Mom. Like you taught us we will always continue to have the fun in life."
Source: Read Full Article