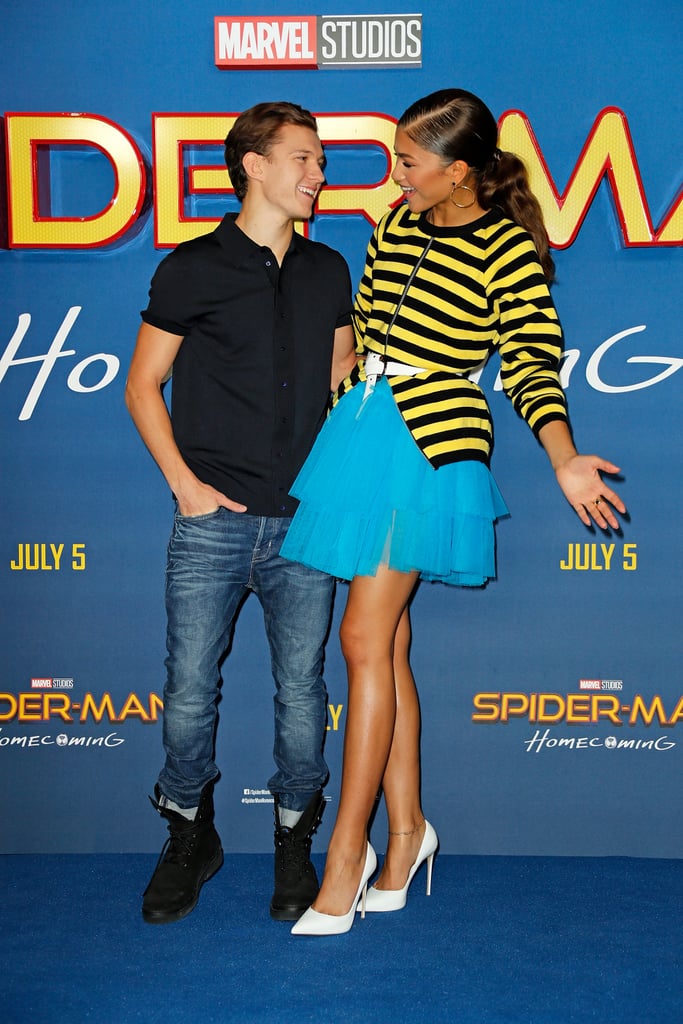 Zendaya and Tom Holland Are Reportedly "Planning For a Real Future Together"

When it comes to celebrity couples, Tom Holland and Zendaya were once the king and queen of "are they or aren't they?" The were swarmed with romance rumors from the moment they starred in 2017's "Spider-Man: Homecoming" together, but they maintained they were just friends at first.
However, in July 2021, the two were spotted sharing a kiss while stopped at a red light in Los Angeles. They later addressed the speculation in Holland's November 2021 GQ cover story. "One of the downsides of our fame is that privacy isn't really in our control anymore, and a moment that you think is between two people that love each other very much is now a moment that is shared with the entire world," said Holland. "I've always been really adamant to keep my private life private, because I share so much of my life with the world anyway."
Though they don't often talk about their relationship publicly, the friends-turned-lovers appear to still be going strong. On June 1, Zendaya wished Holland a happy 26th birthday with a sweet Instagram tribute featuring a cuddly black-and-white photo of the two looking very happy together. "Happiest of birthdays to the one who makes me the happiest," Zendaya captioned her post alongside a heart symbol. Then, on Nov. 23, Us Weekly reported, via a source, that the pair's relationship seems "serious and permanent."
In honor of their romance, let's look back at Zendaya and Holland's relationship timeline, shall we?
Source: Read Full Article