Foreign banks and private credit funds are queuing up to fund acquisitions by Indian companies who are buying out their local rivals.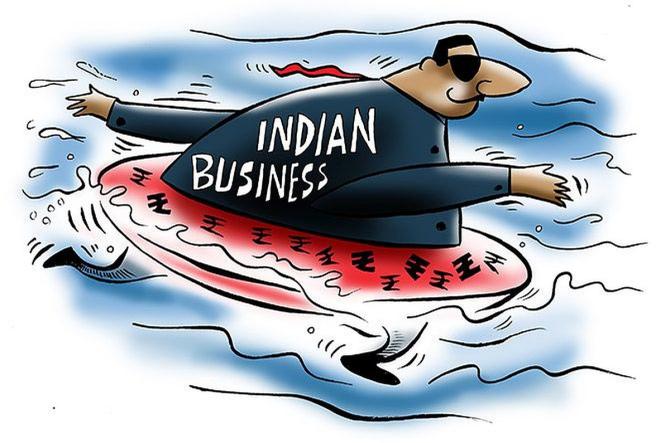 The Adani Group, Torrent Group, and the Hindujas have approached several foreign banks and private equity (PE) firms to fund their acquisitions.
Global investors have about $2 trillion of funds to invest, and about $100 to $150 billion is set aside for India, according to an estimate by JP Morgan.
Corporate executives said Indian companies raising money overseas for acquisitions would be better off raising equity rather than raising debt.
"Even if they have to raise debt, a hybrid structure would be best with equity upside where interest can be around 6 to 8 per cent till conversion.
"Normal overseas debt is burdened with end-use restrictions by the Reserve Bank of India (RBI) and hence it would be challenging for them and so will be the cost as interest rate after forex cover can rise to as high as 11 to 12 per cent range due to high Fed Rate plus country risk and respective company risk," said Prabal Banerjee, a corporate finance adviser.
Last week, the Adani Group refinanced their overseas debt worth $3.5 billion taken in 2022 to fund the acquisition of Ambuja Cements and its subsidiary ACC.
It saved $300 million in its finance costs with the refinancing and extending the tenure of the loan.
The Hindujas are raising $850 million for the acquisition of Reliance Capital.
Torrent is in talks with global banks to raise $5 billion to acquire its bigger rival, Cipla.
The JSW Group is also in talks with banks and private equity funds for acquisitions in India.
Indian companies raise overseas funds as Indian banks are not allowed to fund acquisitions.
Bankers say transactions from Indian conglomerates have slowed down in the calendar year so far, which is a dampener, but the outlook for the rest of the financial year is better.
The value of the merger and acquisition (M&A) transactions declined by 69.1 per cent year-on-year (Y-o-Y) in the first nine months of this calendar year to $50.8 billion in India – mainly due to bearish investor sentiment amid rising global interest rates and geopolitical volatility.
"While PE firms based overseas are sitting on a pile of dry powder for acquisitions here, Indian companies face hurdles while raising funds for acquisitions.
"Foreign banks and private credit offer a good avenue for acquisition," an adviser of a large group said.
Source: Read Full Article