The final phase of polling on November 7 will cover 78 constituencies spread across 19 north Bihar districts.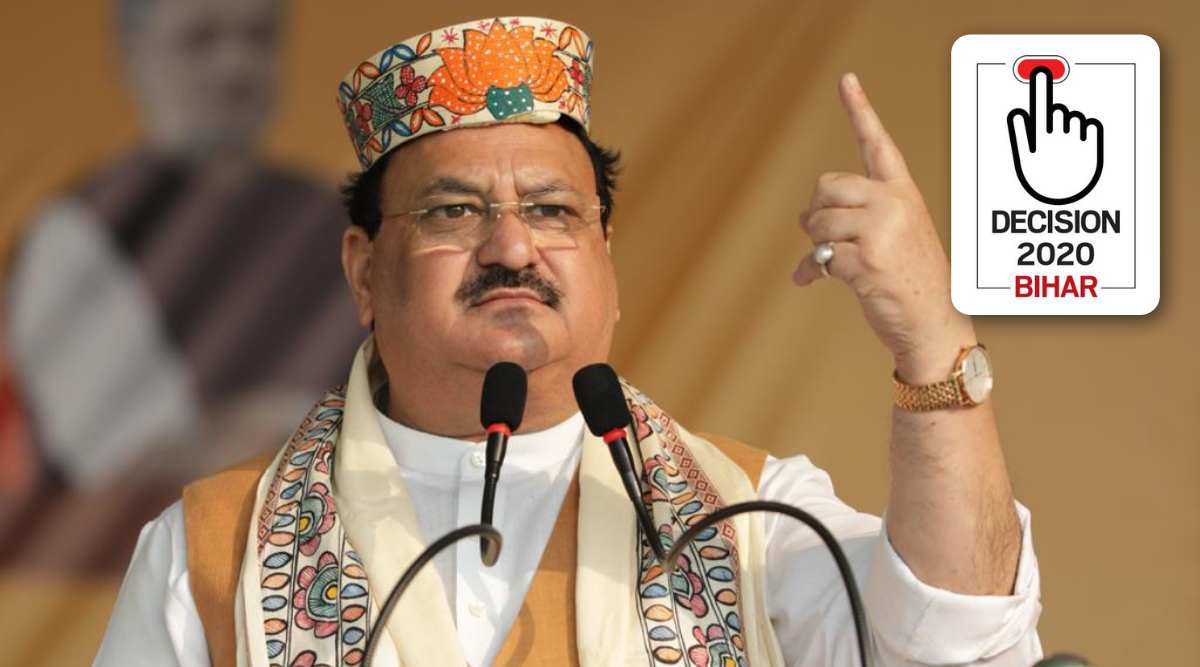 Drawing a comparison between India and the United States in terms of tackling the Covid pandemic, BJP president J P Nadda Thursday claimed that Prime Minister Narendra Modi saved many lives with his "timely decision" of lockdown whereas President Donald Trump has been battling allegations that he did not handle the crisis properly.
Speaking at a rally in Darbhanga on the last day of election campaigning in Bihar, Nadda said, "Results of US elections are being declared and the allegation against Donald Trump is that he could not handle COVID-19 properly, but Modi ji saved the country with 130 crore population by taking the timely decision (of lockdown)."
Nadda also hit out at the opposition Grand Alliance, saying the ongoing polls in the state is a contest between those who work for development and those who took the state towards "destruction". He attacked Congress leader Rahul Gandhi, alleging that he never realises when he starts opposing India's national interest while trying to criticise PM Modi. Flaying the Grand Alliance, he said the RJD and the Congress have joined hands with the CPI(ML), whose thought itself is "destructive".
He also alleged that the RJD spread anarchy in the state during its tenure of 15 years and it should apologise to the people of Bihar. "This is not an election just about voting for a candidate. It's about the future of Bihar," he said.
Bihar will go for its third and last phase of elections on November 7. The final phase will cover 78 constituencies spread across 19 north Bihar districts.
Source: Read Full Article