Packaged tea consumption in India has been under pressure due to inflation across the consumption basket coupled with higher tea prices.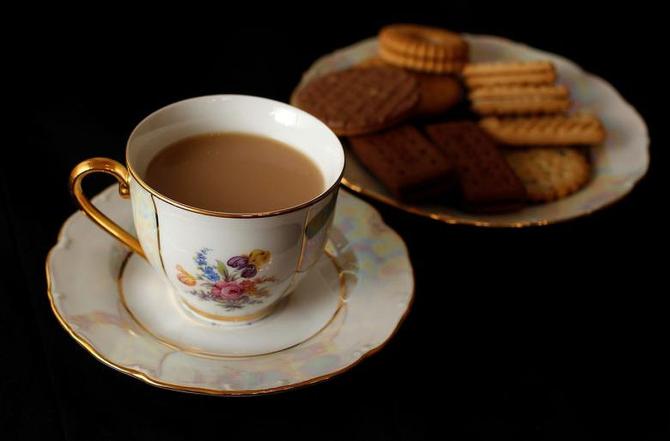 This is forcing tea drinkers to downtrade, especially in rural areas. Milk prices have also gone up and this has impacted tea consumption along with delayed winters in the north, companies have said.
NIQ (formerly known as NielsenIQ) data shows that the packaged tea category grew around 4 per cent in value and volume terms in 2022 compared to 2021.
"Although price growth is similar (around 4 per cent) for both urban and rural for 2022, inflation hit rural consumers more as urban consumption growth is on the higher side — around 5 per cent — as compared to rural's 3 per cent growth," NIQ said in an email response to Business Standard's query.
According to NIQ data Business Standard sourced from the industry, the packaged tea market in January also saw its volume grow by only 1.5 per cent.
"Most consumers in India prefer their tea with added milk except for about two per cent of the tea-drinking population.
"But milk prices have increased significantly, as have fuel and cooking gas prices.
"This has impacted the spending of Indians on their normal tea brands, forcing them to downtrade," said Paras Desai, executive director, Wagh Bakri Tea Group.
Desai added that tea prices have also increased on the back of cost push.
All of this has taken a toll on sales volume. Our volumes at the premium-end have been stagnant in the last one year.
Unilever's chief executive officer (CEO) Alan Jope also told investors — post announcing the October-December earnings — that consumption of tea has been impacted in India.
Jope said that consumers have shifted to very low-price, low-margin powder tea, where it chooses not to compete.
He said, "In the premium tea segment, we're gaining share but there's a shift within the market to very low-cost teas where we see no margin to be made and don't want to participate."
Tata Consumer Products saw its India beverage volume decline by 5 per cent during the same quarter.
In a recent interview with Business Standard, Sunil D'Souza, managing director (MD) and CEO of Tata Consumer Products said, its tea business in India was softer in the quarter ended December.
This was primarily because of rural weakness and due to delayed winters in the north.
"We saw winter actually hitting, probably in the middle of December.
"From then on, we've started seeing some decent numbers.
"I would say continued stress in semi-urban and rural areas and delayed winter were the primary factors that drove softness in the beverage space," D'Souza said.
Jivraj Tea, which sells tea under three brands, catering to the premium, popular and economy segments, is witnessing growth of more than 2-2.5 per cent in the premium segment.
"Consumers want value for money, and therefore, it is important to price it right.
"At Jivraj, we have three brands — premium, popular and economy.
"The premium segment is growing at more than 2-2.5 per cent. However, the other two brands are growing at a much higher rate," Viren Shah, director, Jivraj Tea, said.
Source: Read Full Article