Larsen & Toubro (L&T) will aim to invest $3-4 billion in green hydrogen projects, along with its joint venture (JV) partners, said a senior executive from the company.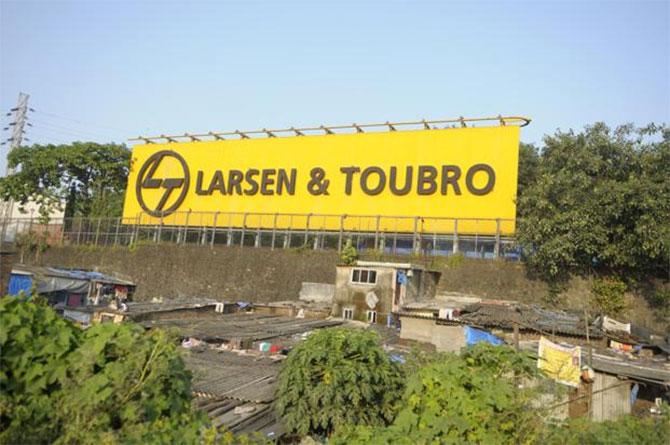 These investments are planned over three to five years, depending on cost economics.
The engineering conglomerate is also in talks to acquire the Nuclear Power Corporation of India's (NPCIL's) share in one of its forging JV companies for a consideration of Rs 100-150 crore.
"We are considering investments worth $3-$4 billion in the green hydrogen space, in collaboration with partners," said S N Subrahmanyan, chief executive officer and managing director of the company.
L&T is evaluating green hydrogen in three modes.
First, L&T's planned electrolyser factory at Hazira, which Subrahmanyan stated will involve an investment of Rs 500 crore, as the land and factory are already in place.
Furthermore, in 2022, the state-run Indian Oil Corporation (IndianOil), L&T, and renewable energy company ReNew Power announced the establishment of a JV to develop the emerging green hydrogen sector in India.
Additionally, IndianOil and L&T have signed a binding term sheet to form a JV for manufacturing and selling electrolysers used in the production of green hydrogen.
"Our JV with IndianOil and ReNew will establish green hydrogen capacities, and this JV can also create similar capacities for others," he said.
Regarding any anticipated land acquisition for the planned projects, Subrahmanyan added that opportunities for setting up export-oriented facilities might require establishing facilities closer to the port.
"We have already submitted applications for land in some states," he said, without disclosing the specific locations.
He also noted that no special fundraising would be necessary for the planned investments over the next three to five years.
Talks to buy out NPCIL stake
L&T Special Steels & Heavy Forgings is a JV between L&T and NPCIL.
Subrahmanyan mentioned that L&T intends to purchase NPCIL's share in the JV to repurpose the facilities for non-nuclear orders.
"The plant has incurred a cumulative loss of Rs. 3,000 crore.
"We have requested NPCIL to sell its stake to us," he said, estimating the outlay for this stake purchase to be Rs 100-150 crore, pending approvals.
Subrahmanyan plans to make the facility profitable within three years by expanding its capacity to cater to defence, steel, chemicals, and orders from other industries.
Source: Read Full Article