On Sunday, February 14, the Delhi police arrested a young woman from Bengaluru for allegedly sharing the toolkit doc related to the farmers's protest against the Centre's agri laws with Greta Thunberg, the internationally well-known environmental activist.
Like Greta, 18, Disha Ravi, 22, is also a climate change activist.
PTI reports that Disha broke down in a Delhi court and told Duty Magistrate Dev Saroha that she had edited only two lines of the toolkit doc and that she wanted to support the farmers' protest.
However, Saroha remanded Disha to police custody for five days.
Disha Ravi is yet another addition to a growing list of young activists who the Delhi police have arrested since last year on various charges that have yet to be proved in a court of law.
Why is the Indian State so scared of young people, asks Uttam Ghosh, offering his take on the Disha Ravi case.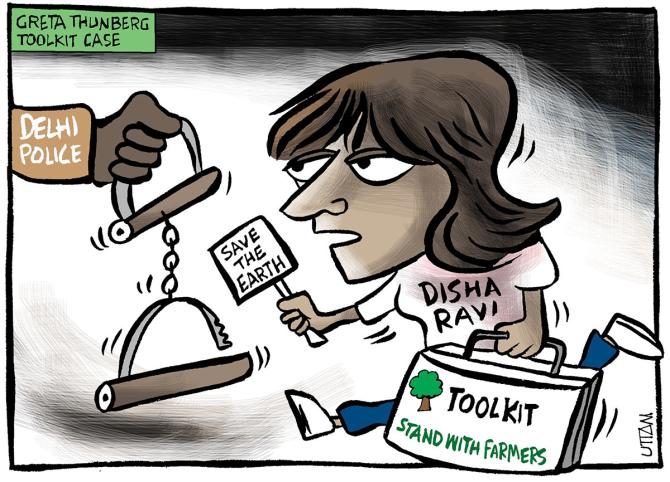 Source: Read Full Article