Kajaria Ceramics, the country's leading listed tile manufacturer, has seen its stock fall by 7 per cent over the past month amid concerns about rising input costs and sluggish domestic demand.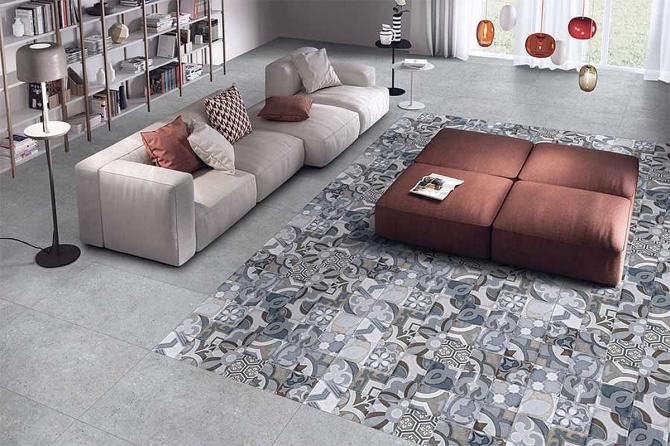 Other listed stocks also experienced weakness in September, although there was some recovery in October.
While strong exports are expected to help stabilise domestic market prices, the surge in gas prices over the past couple of months may have impacted margins in the second half of FY24.
Tile companies reported 7-8 per cent volume growth in the June quarter, largely due to a recovery towards the end of that quarter.
But the sector experienced weak domestic demand in the September quarter, too.
Achal Lohade and Vineet Shanker of JM Financial Research in a note said: "Our recent channel checks suggest that the demand scenario weakened again in July–August.
"Channel partners and companies are hopeful of demand recovering from October, given seasonality as well as healthy demand for plastic pipes/electric wires.
"Given the weak demand environment in Q2FY24, we trim our volume estimates by 1-2 per cent for FY24 for our coverage companies."
Motilal Oswal Research, too, noted domestic demand for tiles remains sluggish but it is expected to improve in H2FY24, backed by better demand from the real estate sector.
For Q2FY24, the brokerage expects tile demand to have remained flat vis-à-vis last year.
It, however, expects Kajaria Ceramics report outperformance with volume growth of 7 per cent Y-o-Y, led by market share gains.
Exports, on the other hand, remain robust, which is expected to support domestic market prices.
India's tile sector reported record exports in July with revenues of nearly Rs 2,000 crore.
Tiles exports for July stood at 55.6 million square metres, up 41.5 per cent Y-o-Y and 52.5 per cent sequentially.
Arun Baid and Sohil Kaura of ICICI Securities highlighted that exports for the April-July period were up 30.8 per cent Y-o-Y driven by lower gas prices and freight costs.
The trend is expected to remain healthy in the near term, too, as freight costs remain benign and gas costs on a Y-o-Y basis are lower, they further stated.
While the rise in gas prices might not had a big impact in the September quarter as prices remained stable or marginally increased, the current trend could weigh on margins in the second half of FY24.
"Brent crude and spot liquefied natural gas prices spiked 25-31 per cent over the last 2-3 months, which we believe can raise fuel consumption costs of ceramics players (especially Kajaria) in the second half of FY24," said Motilal Oswal Research.
The brokerage has reduced the operating profit estimates of Kajaria Ceramics for FY24/25 by 3-5 per cent on lower volume assumptions and expectations of a gas price hike.
It, however, has a "buy rating" on the stock given strong return ratios and a healthy balance sheet.
While the near-term remains challenging, JM Financial Research is optimistic about demand recovery in H2FY24.
It has marginally tweaked estimates but maintains a "buy" on Kajaria Ceramics and Somany Ceramics, and while keeping a hold rating on "Cera Sanitaryware".
Disclaimer: This article is meant for information purposes only. This article and information do not constitute a distribution, an endorsement, an investment advice, an offer to buy or sell or the solicitation of an offer to buy or sell any securities/schemes or any other financial products/investment products mentioned in this article to influence the opinion or behaviour of the investors/recipients.
Any use of the information/any investment and investment related decisions of the investors/recipients are at their sole discretion and risk. Any advice herein is made on a general basis and does not take into account the specific investment objectives of the specific person or group of persons. Opinions expressed herein are subject to change without notice.
Source: Read Full Article