Strong macroeconomic headwinds causing turbulence in the $245-billion Indian IT industry are yet to calm down.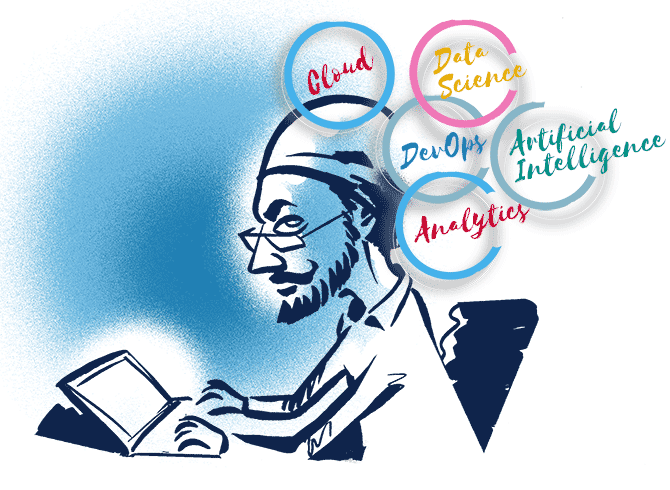 Top Indian IT services companies are likely to post a decline or just marginal growth in sequential revenue in Q1FY24 because of a soft discretionary spending environment.
Though the first quarter is seasonally strong for IT firms, "June 2023 will be an exception", according to analysts at Kotak Institutional Equities.
Revenue is likely to decline for companies like Wipro and Tech Mahindra, remain flat for Tata Consultancy Services (TCS), and marginally grow at 1 per cent for players like HCL Tech and Infosys.
"We believe revenue growth YoY will move to low-single digits from high-single digits.
"Weak discretionary spending across many verticals, especially in financial services, telecom, and hi-tech, could contribute to weak trends.
"US dollar growth QoQ will be aided by a cross-currency tailwind of 13-42 basis points," Kotak analysts said in a report.
Analysts at ICICI Securities concurred with the view that a weak demand environment is likely to drag growth.
"Due to macro headwinds in key industry verticals like banking and hi-tech, and in key geographies like the US and Europe, with persistently high interest rates and inflationary pressure, discretionary technology demand is getting delayed.
"There is a higher level of scrutiny around each deal due to which pipeline to conversion is taking longer than usual, and in certain cases, order book to revenue conversion is also slow," ICICI Securities said in a pre-earnings report.
Accenture's recent earnings also indicate smaller deals around digital transformation and consulting are drying up and that there is a focus on large cost-optimisation deals.
In such a scenario, analysts believe the duration of contracts shall increase with a slower conversion of order book to revenue.
Accenture, regarded as a barometer for the sector, expects revenues for the fourth quarter of FY23 to be in the range of $15.75-16.35 billion, up 2-6 per cent in local currency but below Street estimates, indicating a slowdown in technology budget.
For the entire 2023, too, the company lowered its revenue growth guidance to 8-9 per cent in local currency, from the earlier 8-10 per cent.
Most analysts are of the view that margins will see a decline.
"Ebit (earnings before interest and taxes) margin will likely decline by 20-90 basis points sequentially unless companies cut variable compensation due to (a) operating leverage hit resulting from revenue decline, and (b) compensation revision for a few companies.
"Ebit margin will increase marginally on a YoY basis.
"Typical levers, such as utilisation rate and pyramid, are difficult to utilise quickly in a low-growth environment," Kotak said.
The revenue growth outlook is expected to remain unchanged.
The Kotak analysts said that Infosys may tighten its revenue growth guidance range to 4-6 per cent, from 4-7 per cent earlier.
HCL Tech will likely retain its 6-8 per cent revenue growth guidance.
Wipro's quarterly revenue growth outlook for the September 2023 quarter is likely to be muted in the range of (-)1 per cent-1 per cent.
Industry leaders have also expressed concerns about the general macroeconomic outlook.
"The global economic outlook for 2023 appears to have a downside risk and the global GDP is expected to grow at about 2.9 per cent," TCS chairman N Chandrasekaran told shareholders during the company's latest annual general meeting (AGM).
Given the uncertainties, Chandrasekaran said that companies will calibrate their spending.
"Companies will make a choice on certain discretionary spending.
"I believe that growth in the medium-to-long term is going to be strong.
"But in the near term, there will be volatility across sectors," he said.
"The receding pandemic brought an end to one set of challenges, but its aftermath has created new ones.
"The cocktail of inflation, interest rates, geopolitics, war, demand volatility, supply chain dislocations, and the shift from efficiency to resilience and security — all morphing quickly and without warning — is upon us," Infosys chairman Nandan Nilekani said during the 42nd AGM.
"We turn cautious on the Indian IT services sector for the near term (3-6 months) given there could be downside risks to consensus earnings forecasts for Q1/Q2 FY24E and FY24E, with macro headwinds continuing to persist at least for the next few quarters," ICICI Securities said.
The revision of FY24 revenue growth guidance, demand trends in key verticals like BFSI, retail, manufacturing and communications, and deal pipeline are some of the key factors to monitor, according to Emkay Research.
Other critical factors to watch out for include the flow of smaller deals and discretionary spending, the pricing environment, variable compensation, and hiring plans.
Management commentary on demand trends across geographies, and updates on project delays, deferrals, and cancellations due to macro uncertainties will also be monitored.
Source: Read Full Article