Hyderabad Nov. 29 races postponed by a day
The Stewards of Hyderabad Race Club have resolved to postpone the races scheduled for Nov. 29 (Monday) to Nov. 30 (Tuesday), due to administrative reasons.
Train movement resumes in Nagercoil-Thiruvananthapuram section
Train movement in Thiruvanathapuram-Nagercoil section that remained suspended due to landslip resumed on Tuesday evening, according to a statement. Consequently, the partial cancellation of several trains that were announced earlier were withdrawn.
DC League of Super-Pets Trailer
https://www.youtube.com/embed/1jkw2JPCl18
Trending in Movies
Atrangi Re trailer
https://www.youtube.com/embed/x3oMm5JGXZM
Trending in Movies
Train cancelled
MADURAI
Train No. 22631 Madurai- Bikaner Express, scheduled to leave Madurai at 11.55 a.m. on November 25 (Thursday), is fully cancelled as the incoming rake of Train No. 22632 Bikaner- Madurai Express is held up due to floods in South Central Railway areas, according to a railway statement.
Holiday for schools
Holiday has been declared for schools in the Tiruvarur district on November 25, in view of heavy rains, according to a communication from the Collector P.Gayathri Krishnan.
TSRTC chairman sacrifices salary
Nizamabad Rural MLA and Telangana State Road Transport Corporation (TSRTC) chairman Bajireddy Goverdhan has decided to not take any salary or perks from the organisation as it is already running into losses.
This was communicated to RTC MD V.C. Sajjanar, who thanked Mr. Goverdhan for his decision.
Former MLA Parasuraman dead
Former AIADMK legislator K. Parasuraman on Wednesday passed away following a heart attack.
Mr. Parasuraman, 74, is survived by a son and daughter. He was an advocate by profession.
He represented the Orleanpet Assembly constituency in 1991.
The miracle baby born that horrific night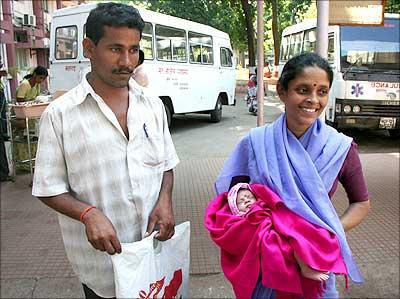 Nawab Malik
Trending in Other States
76 fresh COVID-19 cases in Erode district
Erode district on Thursday reported 76 new COVID-19 cases, taking the tally to 1,05,999. While 67 persons were discharged, 849 persons continue to be under treatment.
One person died, raising the toll to 695.
In Salem, 43 positive cases were reported. In Namakkal, 48 cases were reported.
Man held under POCSO Act
A 31-year-old man was arrested on Thursday for sexually harassing a girl in Madipakkam All Women Police station limits under the POCSO Act.
The accused, identified as N. Raja of Pallikaranai, allegedly harassed a 13-year-old girl. Based on a complaint by girl's parents, police filed a case.
(ChildLine operates toll-free line 1098 for children in distress).
BSNL Customer Care Centre in Mylapore
BSNL has informed customers about the functioning of its customer care service centre at the Mylapore Telephone Exchange Building at 166, Luz Church Road. Customer complaints and grievances will also be handled.
Bank of India's Mobile ATM inaugurated
A mobile ATM van of the Bank of India was inaugurated at the zonal office. The ATM vans will be visiting various areas to cater to the customers.
KC High gets IC3 accreditation
KC High, an International Baccalaureate and Cambridge IGCSE affiliated International School, has become the first in the State to get ICE institute's accreditation for its counselling department. This is the second school in India to get the distinction. The high school counselling office in Chennai has received a Grade A+ accreditation.
Mettur level
The water level in Mettur dam on Friday stood at 120.10 feet against its full level of 120 feet. The inflow was 25,502 cusecs and the discharge, 24,756 cusecs.
Governor administers 'Constitution Day' pledge
Governor R.N. Ravi on Friday administered the 'Constitution Day' pledge to officers and staff in the Raj Bhavan in Chennai.
Facility is functional, says Konkan Railway
Konkan Railway Corporation has said that the passenger reservation system (PRS) at the Post Office, Kundapur, is working. A release here on Friday said that glitches in the working of the passenger reservation system have been rectified and the system is working properly. It was out of order due to technical problems, KRCL said and regretted inconvenience caused to passengers.
What Kasab told the cops on November 28

Inside the 26/11 control room in Karachi with Jundal

Tony Awards tweet Stephen Sondheim
Trending in International
CJI Ramana speech on Constitution Day
Full text of the speech delivered by Hon'ble CJI Shri Justice N V Ramana at the Inaugural Ceremony of the Constitution Day celebration organized by the Registry of the Supreme Court of India.
Click here to read/download the speech in PDF.
Watch | Bison spotted near Eturunagaram wildlife sanctuary
traffic chennai
Trending in Tamil Nadu
Twitter
Trending in Tamil Nadu
rains video tweet
Trending in Tamil Nadu