England all-rounder David Willey announced on Thursday that he will retire from international cricket at the end of the ongoing ICC Men's Cricket World Cup 2023.
"I never wanted this day to come," Willey posted a note on X.
"From a young boy, I've only ever dreamed of playing cricket for England. So, with careful thought and consideration, it is with great regret that I feel time has come for me to retire from all forms of international cricket at the end of the World Cup."
"I have worn this shirt with immense pride and given my absolute everything to the badge on my chest. I've been very lucky to be a part of such an incredible white ball team with some of the best players in the world. I've made some special memories and great friends along the way and been through some very difficult times."
He also clarified that the decision had nothing to do with England's poor run in the tournament.
"I feel I still have a lot more to give on and off the field while I am still playing my best cricket, and my decision has nothing to do with our performance during the World Cup."
Till 1 November, Willey played 70 ODIs and 43 T20Is for England. He has 94 ODI wickets (bowling average of 30.34) and 51 T20I wickets (average of 23.13). He has also been a handy contributor with the bat, with an ODI average of 26.12 to go with a strike rate of 93.3. His T20I batting average was 15.06 with a healthy strike-rate of 130.63.
England have three more League stage games in the Cricket World Cup and face Australia on 4 November next.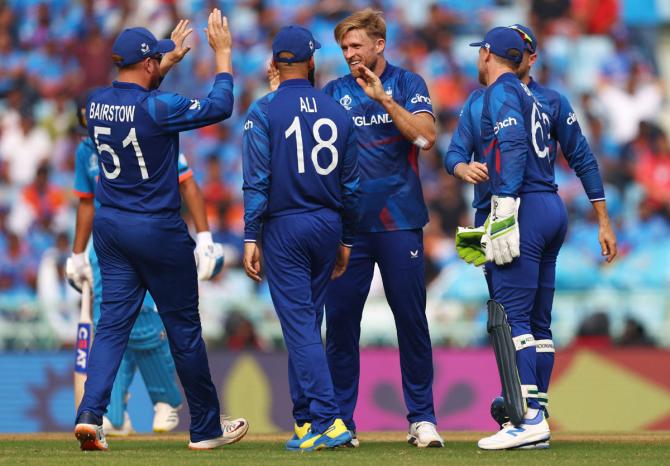 Source: Read Full Article