ICC Global Ambassador Sachin Tendulkar met with the Afghanistan team ahead of their World Cup game against Australia at the Wankhede stadium.
As the crucial match approaches, the Afghan team is filled with confidence, recognising the significant impact it could have on their chances of reaching the semi-finals.
Star spinner Rashid Khan emphasised the moment's importance for both himself and the entire team: 'This is a special moment for everyone.' Rashid described the experience of meeting Sachin at Wankhede as unique and stated that it injected a substantial dose of positive energy into the team.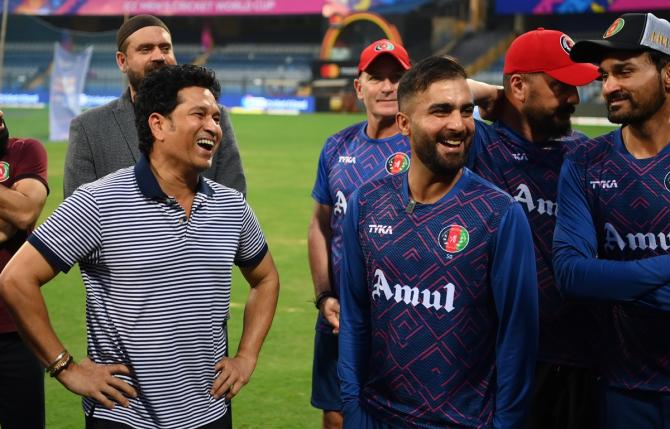 'For many players, meeting him is a dream come true,' Rashid told cricketworldcup.com
'I want to extend my heartfelt thanks for your visit. You've been an inspiration for countless cricket enthusiasts and serve as a role model for all of us in Afghanistan,' Rashid told Sachin.
'On behalf of Afghanistan, I want to offer our immense gratitude for spending this crucial time with us. I'm confident that this interaction will elevate the team's spirits and instill a great deal of positivity. Meeting you has been a dream for everyone.'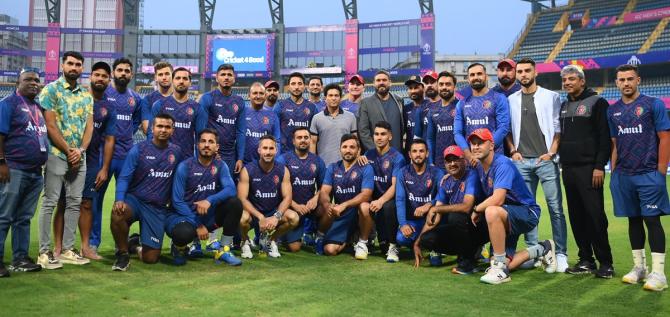 Afghanistan play Australia on Tuesday and South Africa in Ahmedabad on Friday.
Source: Read Full Article