Rishabh Pant will likely be out of cricket for most of this year as he recovers from the injuries he sustained in a horrible car accident on December 30 while going home to Roorkee to surprise his mother for the New Year.
After being treated at the Max Hospital in Dehradun where he underwent surgery for abrasions and burns as he was pulled out of his car just before it caught fire, the BCCI airlifted him to Mumbai's Kokilaben Dhirubhai Ambani Hospital, where he went under the scalpel to fix his wounded knee.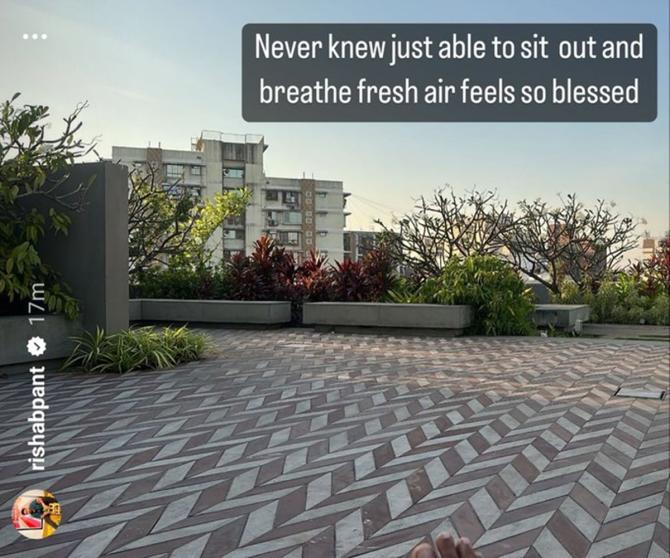 On Tuesday, Rishabh shared a picture on Instagram with a caption, 'Never knew just able to sit out and breathe fresh air feels so blessed.'
The 25-year-old wicket-keeper-batter, whose presence will be sorely missed during the Test series against Australia, is still at the Kokilaben Dhirubhai Ambani Hospital where he underwent surgery on the medial collateral ligament as well as a minor repair on his anterior cruciate ligament.
Source: Read Full Article