Fans continue to find unique and creative ways to express their love for MSD.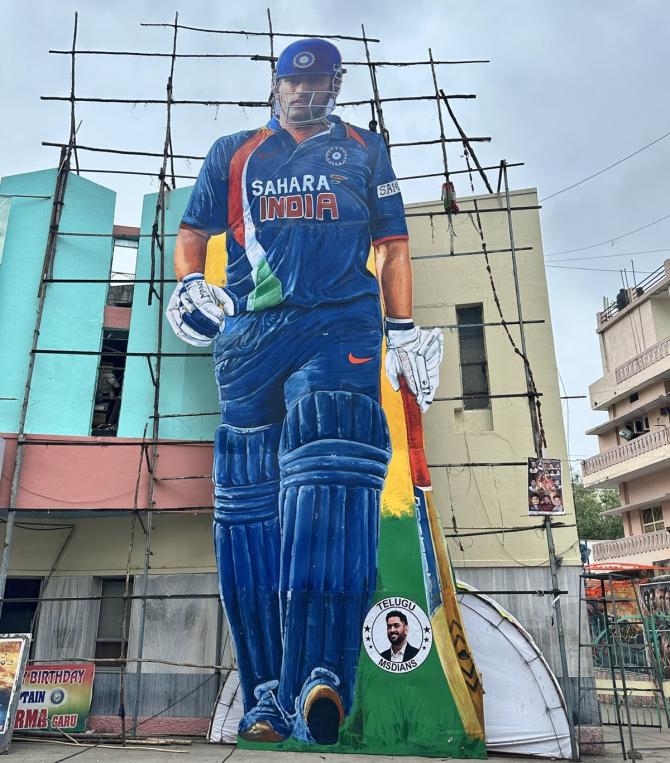 Ahead of his 42nd birthday on Friday, July 7, a 77-feet cut-out of Dhoni has come up in in Nandigama, Andhra Pradesh, making it the largest ever tribute to a cricketer.
Not to be outdone, Hyderabad fans showcased their adoration for Dhoni with a 52-feet cut-out of the cricket legend.
Happy 42nd, Mahi! Stay Amazing Always!
Source: Read Full Article