With the World Cup a fortnight away, India sprung a few surprises as they announced their squad for the three-match ODI series against Australia at home.
India announced two squads — splitting the series in two parts. While K L Rahul will lead the side in the first two ODIs, Rohit Sharma, who was rested for the two first games, will be back for the final ODI against the Pat Cummins-led Australian side.
Ahead of the big-ticket event at home, India also rested Virat Kohli, Hardik Pandya and Kuldeep Yadav for the first two games, while handing Ravichandran Ashwin an unlikely comeback despite not playing in the 50 overs format since January 2022.
This will be the final chance for the selectors to test the players. The final World Cup squad cut-off date for teams is September 28, with any replacements after this date requiring the ICC's approval.
The key takeaways from the Indian team's selection for the Australia ODI series: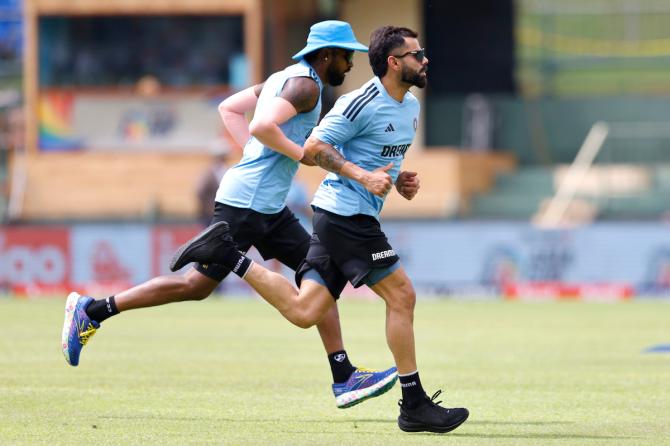 Breather for the biggies
Rohit, Kohli, Hardik and Kuldeep have been given a break ahead of the World Cup.
'The idea is to give a breather for the first two games,' Selection Committee Chairman Ajit Agarkar said. '(Washington) Sundar was already part of the squad for the (Asia Cup) final and Ashwin brings in experience. It just gives us options. These are the two guys we need to look at (for the World Cup). Rohit is taking a break as an opener.'
'For the third game, everyone will be available. We will play our World Cup squad. This (team for the first two games) gives us a chance to give guys sitting outside a chance. It's still a strong squad. If we hadn't got a lot of cricket at the Asia Cup, who knows, we may have thought differently.'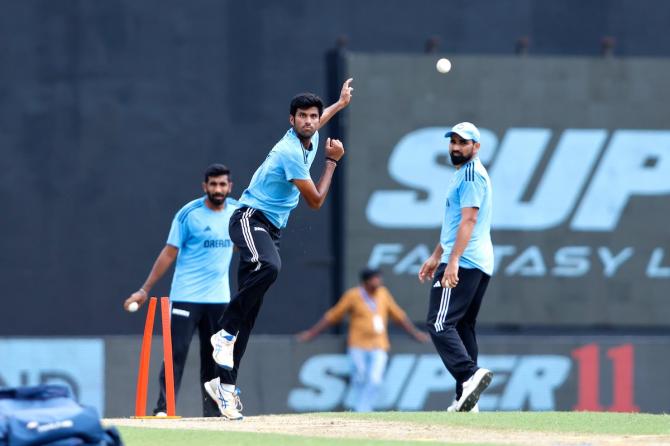 Chance to test India's bench strength
The rationale behind the decision was to rest players and give others a chance to play and get some game time under their belt. This will give Suryakumar Yadav and Shreyas Iyer a chance to get into the groove.
Rohit believes rotation of players will be crucial in building bench strength, which could come handy during a long tournament like the World Cup where India will play nine matches in the group stage.
'We try our best to play everyone we pick in the squad. But we won't be able to build the bench strength if we keep playing the same XI. There are eleven matches in the World Cup, so we must take a note of that,' he said.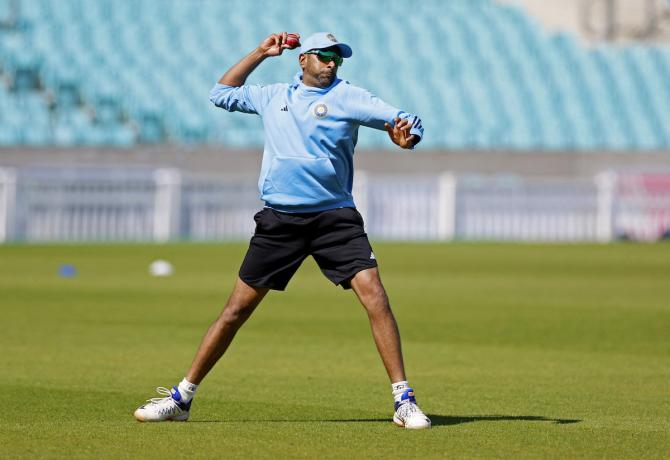 Big boost for Ashwin
With the ODI World Cup knocking on the doors, Ravichandran Ashwin — who last featured in an ODI match in January 2022 — has a real opportunity to make a final push for a place in the World Cup squad.
'Ashwin has been playing consistently in Tests. He has got a lot of experience. With guys like Ashwin, gametime isn't an issue. Games here will give us a chance to see where he stands and how he's bowling,' Rohit said.
But the veteran faces competition from younger spinner Washington Sundar, who when fully fit has been one of India's preferred spin all-rounders in white ball cricket.
Both Ashwin and Sundar are in contention for a place in the World Cup squad if Axar didn't recover in time, Agarkar revealed. For now, he added Axar is expected to make a full recovery.
Suryakumar retained despite poor record
Suryakumar has struggled to make a mark in 50 overs cricket, averaging less than 25 in 27 matches played so far. This year, he has played 11 ODIs in which he managed just 153 runs, but the Mumbaikar continues to enjoy the backing of the captain and selectors.
It remains to be seen if left-hander Tilak Varma — who plays for Rohit's Mumbai Indians IPL side — also gets a fair chance to push his case.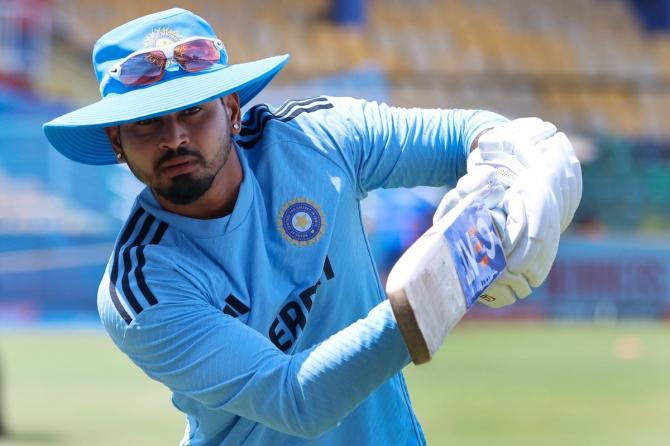 Shreyas set for comeback
Shreyas Iyer returning to full fitness will be a relief for the team management.
Having recovered from a long-term injury, Shreyas played the first couple of games before back spasms ruled him out of the rest of the Asia Cup.
'He's fit,' Agarkar said, 'and we're hopeful he will play all games in this series.'
Source: Read Full Article