A World Cup final is full of stunning displays and heart-stopping moments. With several shows lined-up throughout the final, the fans are in for a treat.
But one particular moment prior to the start of the tournament is sure to be one of the most heartwarming moments.
In the house to cheer on the Men in Blue, the legendary Sachin Tendulkar was seen gifting Virat Kohli a signed jersey.
'King' Kohli was all smiles as he showed off his prized possession!
On the No. 10 India jersey, Sachin wrote, "To Virat, you make us proud." The date on the jersey was 15th October – the day Kohli broke Sachin's record.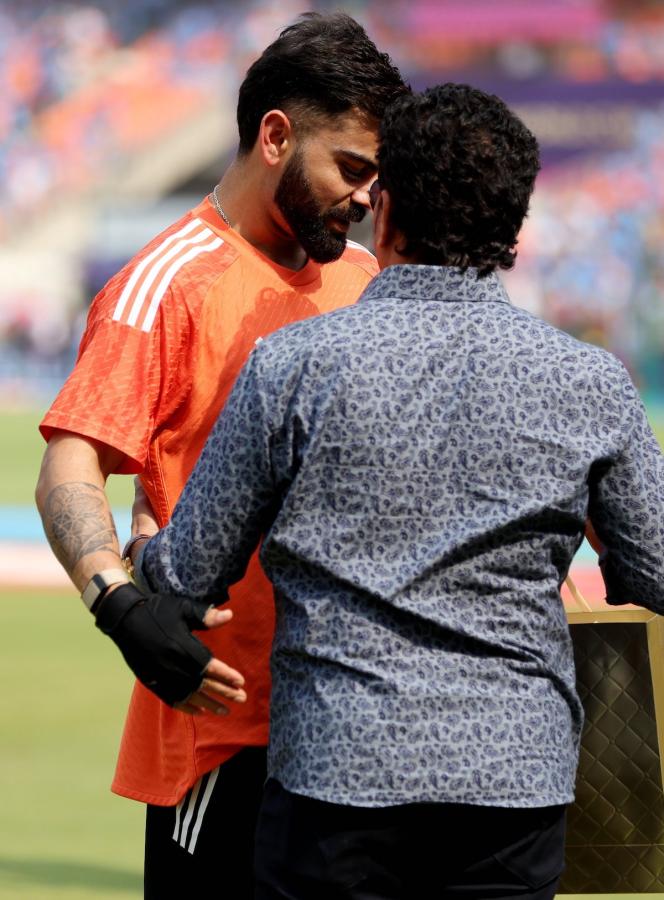 Earlier in the tournament, after matching Tendulkar's record 49 ODI tons on his 35th birthday, Kohli broke his idol's record to hammer a record 50th ODI ton.
In a fairytale script, Kohli broke Tendulkar's record at the iconic stadium and then bowed down to the legend who was cheering him on from the stands.
Sachin's wishes was just what the doctor prescribed as Kohli got off to a cracking start in the World Cup final against Australia.
Source: Read Full Article