'Suddenly, Abhishek told me hold on a second.'
'Another voice came on the line, "Main Amitabh Bachchan bol raha hoon".'
'Bachchan Sir said some encouraging things.'
When Kookie Gulati started his career in the stock market in the late 1980s, little did he know he would be making a film on one of the biggest financial scams in India's history.
Decades later, here he is with The Big Bull, based on the life of Harshad Mehta, the stockbroker who had became as well known as Bollywood's stars. At one point, he was even touted as the Amitabh Bachchan of the stock market, which lends the film a strangely piquant touch, with Amitabh's son, Abhishek Bachchan, playing Mehta in the film.
Mehta's flashy lifestyle and immense popularity hid a seamier side, which was revealed through his involvement in the infamous 1992 securities scam.
Before you catch up with the film which begins streaming on Thursday at 7 pm, on Disney + Hotstar, catch up with what Gulati had to say to Patcy N/Rediff.com.
How did you get Abhishek Bachchan on board?
I actually had a great producer in Ajay Devgn.
I narrated the story to Ajay Sir and he came on board to produce the film. He is the one who suggested Abhishek's name.
I think Abhishek is one of the best actors in our industry, when given a great character.
When I narrated the story to him, I was hoping and praying he would say yes.
After five days we had one more meeting. He understood how I had conceived the film, what I wanted to do with.
When he agreed to come onboard, it was a big day for me.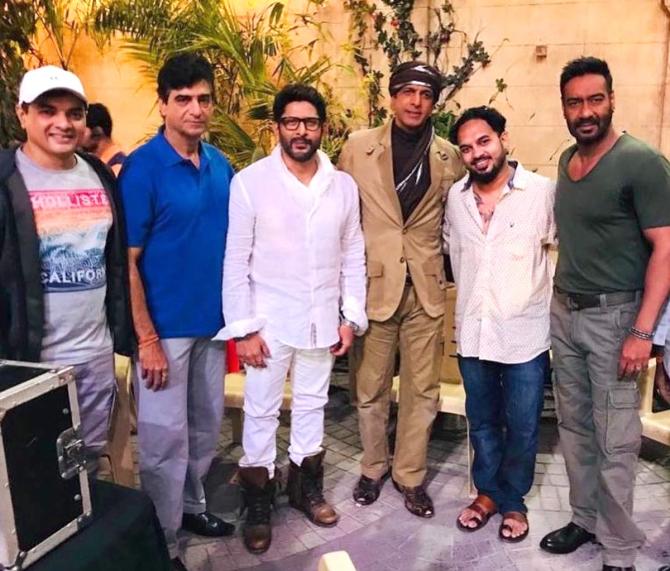 How did you get Ajay Devgn to produce the film?
I had gone to Ashok Thakeria and Indra Kumar with the script as I had worked with them in 2006 for a song in the film, Pyare Mohan.
When I met them this time, they were working on Total Dhamaal and they asked me to join in as creative director. That's when I met Ajay Sir for the first time. Indujitold me to narrate the script to Ajay Sir.
How often did Ajay Devgn come on the sets?
Not even once. He gave me complete freedom. I could do what I wanted to do.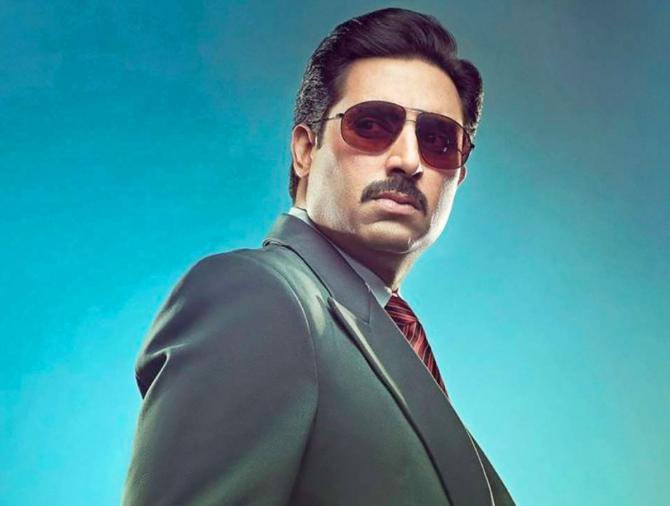 How was it working with Abhishek?
He is a very spontaneous actor.
At the same time, he is well-read and just so aware of things. It makes him compelling on set.
The study he does to understand the character is so detailed that he gets it right every time. There was not one day when he came on the set and I had to correct him; he is 100 per cent into the character.
Amitabh Bachchan praised the The Big Bull trailer…
That was one of the biggest days of my life.
I couldn't meet Abhishek because of the pandemic so we sent him the trailer before it released. He called to say he liked it. Then, suddenly, he told me hold on a second. Another voice came on the line, 'Main Amitabh Bachchan bol raha hoon (This is Amitabh Bachchan speaking).'
I thought an ad was playing in the background. For the first five minutes, I didn't understand what he was saying because I was in such a state of shock.
Bachchan Sir said some encouraging things about the trailer, the way I directed it and, of course, about Abhishek's performance.
My wife, who was watching me speak on the phone, was surprised because I suddenly stood up and started walking around when I was talking with Amitabh Bachchan Sir.
Eventually, I told Abhishek to tell me next day what he actually said because I was in a daze when he was talking. It was the most cherished moment of my life.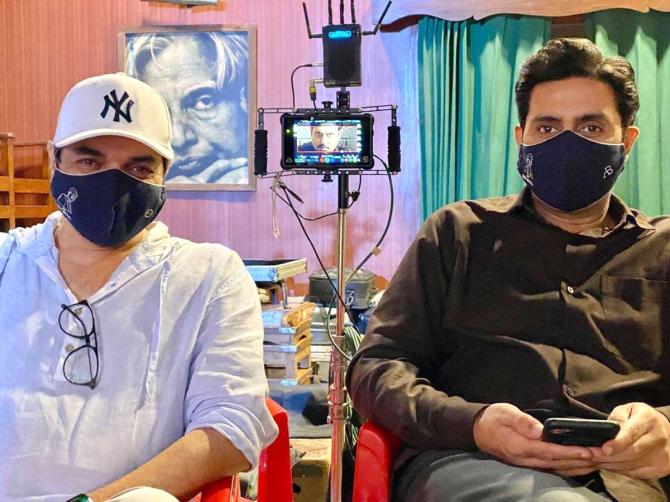 While you are working with Abhishek Bachchan, did you ever discuss Amitabh Bachchan?
I once asked Abhishek what kind of conversation they had at their breakfast table, which seats stars like Amitabh Bachchan, Jaya Bachchan and Aishwarya Rai Bachchan.
While shooting the film, you and Abhishek both got COVID?
He got COVID before we started the shooting schedule. We began only after he had completely recovered and received permission from his doctor to come to the set.
During the filming, I contracted COVID. So did Sohum Shah. As did the editor, because of which the film got delayed. Though the film's timeline was extended because of these factors, everybody stayed on.
While your film's release was postponed, Hansal Mehta's Web series Scam 1992 — which deals with the same subject — was released. Do you think it will impact your film?
No.
In fact, there was so much chatter around it that I think it will help our movie.
I want be positive about that.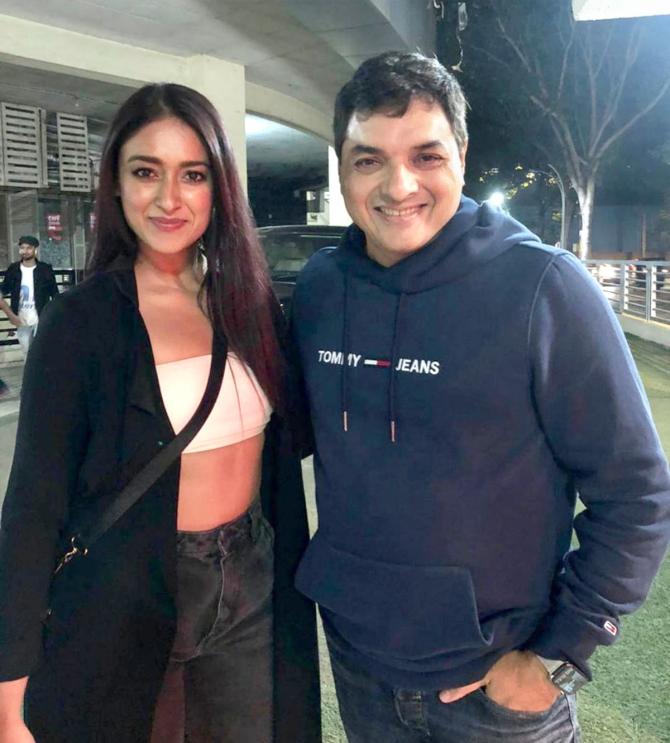 You have an impressive cast — Mahesh Manjrekar, Ram Kapoor, Sohum Shah, Saurabh Shukla, Ileana D'Cruz, Nikita Dutta…
It was an honour to be able to direct stalwart actors in my film. If you see Saurabh Shukla's body of work… they bring so much experience on the sets, there is so much to learn from them.
I would tell them what their character is and what I want from them and then just let them be. They would come up with something so different and creative. The ability to do that comes with experience.
We had Supriyaji (Pathak). Ram is a friend; we have known each other for a long time.
As a director, it was a great experience to work with all of them.
With such an ensemble cast, what was the atmosphere on the sets like?
While we were filming, we had a blast.
When your main lead is so much in character, it puts everyone else at ease.
Both Abhishek and Ileana were also very chilled out. When the lead actors have fun, it transforms the entire unit.
We all had great fun on the sets, discovering and reliving the 1990s.
Personally, it was an emotional and amazing journey as I started my professional life in the stock market.
How did your experience at the stock exchange help you write this script?
While I was working in stock market, the biggest changes were happening.
In 1985, India was at a stage where it was nearly bankrupt. Then, the government opened up the economy.
In 1989-1990, I joined the stock market.
It was a job I was completely uninterested in, but being there at that time meant I knew exactly what to include in my script.
Are you satisfied that the film is releasing on OTT?
We wanted to release it in the theatres but something so tragic has affected the entire world.
Despite so many difficulties, I am still getting an opportunity to release my film on one of the biggest OTT platforms.
On a personal level, I would love for you to watch it in a theatre because that's how I conceived it. But we still have the eyeballs; people have loved the film. So I am happy.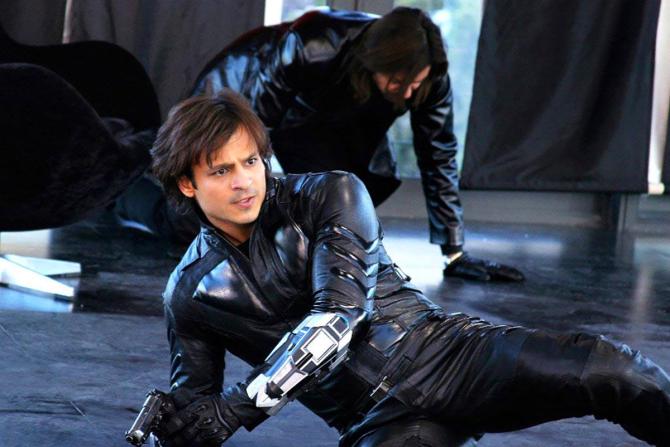 You have been in the industry from 1998. You honed your skills on music videos before your film directorial debut, Prince, in 2010. Why did it take you 11 years to release your second film?
After Prince, I wanted to take a break, so I began producing television content that was different. One of my shows, The Outsider with Tim Sebastian, was debate-based. It was one of the biggest debate shows (and was globally aired on Bloomberg).
I also produced Mission Sapney.
I was doing different things so I could explore different aspects of film-making, film production, directing ads, etc.
In 2015, I decided I want to come back so I started writing; it took me five years.
You launched like Amrita Rao and Celina Jaitly through your music videos…
I am just a tool who helped them showcase their talent.
You could say I have a good eye when it comes to recognising talent but they have reached where they are purely due to their talent.
For an actor like Priyanka Chopra to reach where she is today — beginning with the one music video that I shot with her. After that, it's been her own journey.
In the last 20 years, you began at the stock market, moved to directing music videos, became a producer, directed feature films. When you look back, what do you feel?
It's been a fulfilling journey. It's been a long journey as well, with its fair share of ups and downs.
I am thankful I was given the opportunity to experience so much in my life. It helped me becoming a better director. The more you experience, the more exposure you get, the more you learn from it. My journey has made me who I am today.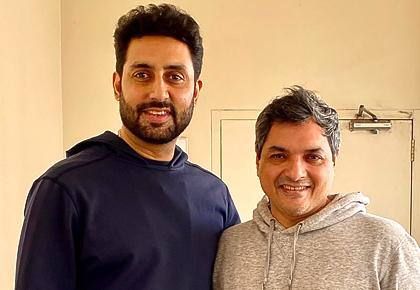 Source: Read Full Article