Afwaah is a sum of Sudhir Mishra's thought-provoking reflections and appeal to question what's real, what's rumour, notes Sukanya Verma.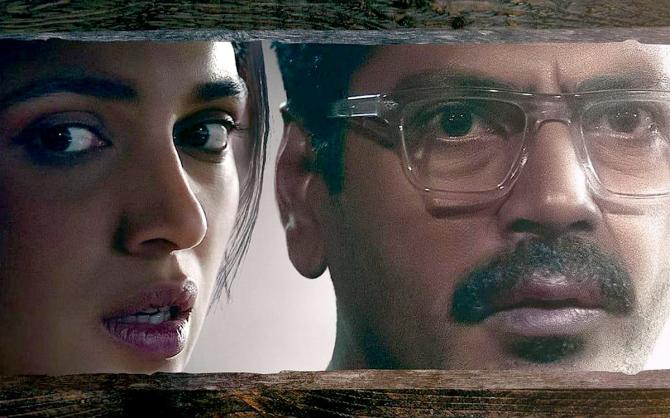 Living in an age where the world is at your fingertips can have its drawbacks.
Technology's ability to spread misinformation like wildfire has allowed a culture of fake news to thrive and foster extremism.
When the same social media and its viral video prowess that makes overnight stars of obscure talents is weaponized by political IT cells to perpetuate fabrications and fallacies against minorities, trouble is a foregone conclusion.
Often by the time a fact-checking agency highlights the truth, the harm is already done.
Sudhir Mishra's timely and thrilling Afwaah examines the reach and repercussions of the rumour mongering industry in a rabidly assumptive society.
Mishra's liberal voice and social consciousness reflects in his works as does his virtuosity in crafting edge-of-the-seat drama amidst revolting realities.
A combination of these attributes shape Afwaah's significant but on-the-nose commentary produced by the genre's biggest patron, Anubhav Sinha.
The events of Afwaah are all around us but Mishra pieces them together to highlight the hypocrisy and predict hazardous times for everyone on the social hierarchy.
Against the backdrop of imminent state assembly elections in Rajasthan, Vicky Bana (Sumeet Vyas) is a ruthless politician, who engages in a hate campaign against Muslims to appease his Hindu vote bank.
But when a video of the future deputy leader of the party making inflammatory speeches alongside scenes of mob lynching and murder of a local butcher by his right-hand-man Chandan (Sharib Hashmi) goes viral, he conspires with social media wheeler-dealers (Appurv Gupta) to manipulate the footage of his sickened fiancée Nivi (Bhumi Pednekar) escaping with a Muslim telecom hotshot Rahab (Nawazuddin Siddiqui) in his car and peddle it as love jihaad.
As commendable Nivi's idealism is, it's not clear why a gutsy girl like her agreed to the match despite knowing the innate bigotry within her veteran politician father and his equally vile successor, Vikram.
Over the course of a day, Nivi runs away from home while her dad receives medical treatment in mysterious isolation, a devious cop (Sumeet Kaul) is ordered to take down the overbearing and impulsive Chandan, a junior (T J Bhanu) he solicits sexual favours from addresses her own moral dilemma, an on-the-run Chandan cannot tell his fanaticism from his feelings, Vikram gets busy whitewashing his image and Rahab's journey to reach his author wife (Eisha Chopra) at a nearby literary festival takes forever.
As the edgy narration by writers Mishra, Nisarg Mehta and Shiva Shankar Bajpai gathers momentum over deadly obstacles, blood thirsty mobs and inner realisations, Mishra's wild chase alternates between deceitful motives and unexpected humanity.
The perilous path trodden by a pair of strangers, the shame experienced by a member of a hostile majority, the vulnerability of someone constantly targeted and the electrifying finale it builds towards is telling of the volatile climate and discord damaging communities. The rhythm and sentiment of these moments is compellingly captured in Nawaz's serene sensibilities and Bhumi's thick-skinned determination.
Mishra doesn't hold back his concerns but doesn't shout from the rooftops either.
Afwaah is a sum of his thought-provoking reflections and appeal to question what's real, what's rumour.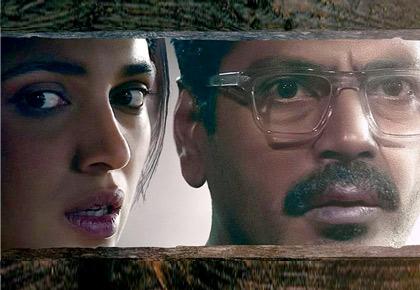 Source: Read Full Article