Aparna Sen earlier directed her daughter Konkona Sensharma in Picnic, Mr & Mrs Iyer and 15 Park Avenue.
Now, they reunite in yet another film, The Rapist, which will take a startlingly unorthodox look at rape and its victims.
The Rapist is a story of three human beings and how their lives are interwoven because of one horrific incident.
The film looks beyond the obvious crime and explores not only how it affects the victims but also the perpetrators of the crime.
The story also delves into how one's idealistic views are drastically altered when the truth hits uncomfortably close to home.
Co-starring Arjun Rampal and Tanmay Dhanania, the film will be produced by Applause Entertainment and Quest Films.
"The Rapist is a powerful, topical, story that needs to be told, and we are elated to collaborate with Aparna Sen, to tell it with the sensitivity it deserves," Sameer Nair, CEO, Applause Entertainment, tells Subhash K Jha.
<p "The film deals with the complex themes of sexual violence and restorative justice, which we hope will ignite genuine conversation," Nair adds. "We are also tremendously excited to partner with Quest Films in the telling of this uncomfortable, uncompromising, drama."
Aparna Sen, who has written the script herself, adds, "What drew me to this is the psychology of the three main protagonists. Stripping off the layers and carefully built up facades to get to the real person underneath is quite a challenge and a fascinating process."
"What is also fascinating is getting the two worlds within the country together — the India that lives in urban slums with age-old beliefs and educated urbane India with its 'progressive' value systems," Sen adds.
"I am sure this film will leave the viewers with certain questions — questions that have been tormenting me for a long while."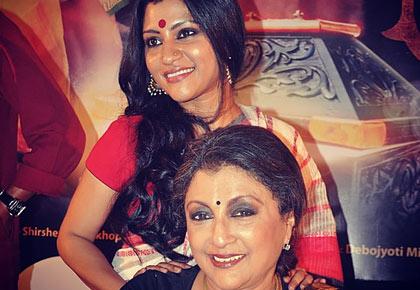 Source: Read Full Article