'It is definitely not for someone who is sensitive or would want to pick up things and get affected by it.'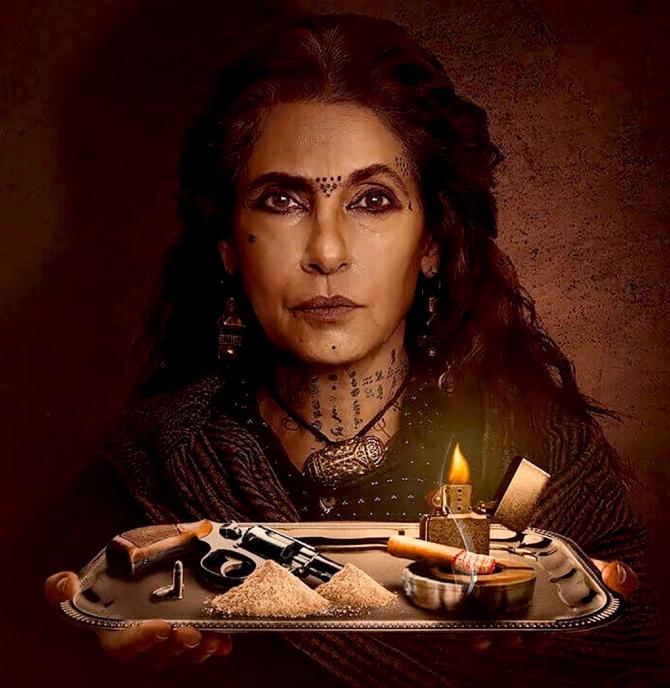 Homi Adajania, who made his directorial debut with the Saif Ali Khan-starrer Being Cyrus in 2006, has emerged as one of Bollywood's most exciting directors with films like Cocktail, Finding Fanny and Angrezi Medium (2020). The filmmaker has a penchant for building wacky characters and weaving unconventional stories.
The director is ready with his first OTT outing, Saas, Bahu Aur Flamingo, which features his frequent collaborator Dimple Kapadia as a fierce matriarch, who secretly runs a drug empire.
Homi tells Mayur Sanap/Rediff.com, "This is my most masala-fied project."
This is your first outing on OTT. Are you less nervous because there is no box office pressure?
I've never been nervous.
I always make sure that I do the best I possibly can. After that, the film becomes its own beast in the audience's hands.
I have never been someone who bothers about the box office.
You previously said that this show is not for the weak-hearted. What do you mean by that?
Oh, because it's a roller coaster from hell!
The show is extremely visceral.
It is unapologetic.
It is definitely not for someone who is sensitive or would want to pick up things and get affected by it.
It is based in a fictitious place, a lawless land.
Everything's on steroids: Whether it is violence, passion or manipulation.
It is for someone who wants to immerse wholeheartedly in a completely dystopian mad space.
You have always been inclined towards urban stories. This show is your first massy entertainer. Was it challenging?
This is my most masala-fied project.
Was it a challenge? No.
Because at the outside, that was our intention to actually navigate through these badlands where these people live in their system of lawlessness.
They have their own idea of morality, which definitely doesn't agree with society at large.
It was never a challenge because that's what the content was always meant to be.
How did the idea for this story come about?
It's a story that I had written in 2015.
I wrote it as a three-page story about a bunch of women who are running this dodgy, illegitimate business, behind the front of a small cottage industry.
The men of the house work abroad and have absolutely no idea of what's going on, that these women are running the biggest cartel this side of the globe.
That was the basic premise.
You are working with Dimple Kapadia once again. In fact, she has been featured in all your films so far. What makes this collaboration so special?
We are very, very good friends.
She's a beautiful human being; generous, and unaffected by her stardom.
She doesn't carry the baggage of her filmography with her.
Apart from that, we have a very clear understanding of never mixing friendship with professionalism and still saying that we have a glorious time on set. It's so positive, so full of love and good energy.
When you put your head down while making a film, you're immersed in that world for that period in your life. For me, it is important that the experience is full of good memories.
Dimple is someone who's a very strong component of that. She adds a lot of colour and joy to those memories.
My whole thing is that now if I do a project without her, it will be incomplete. So I wouldn't.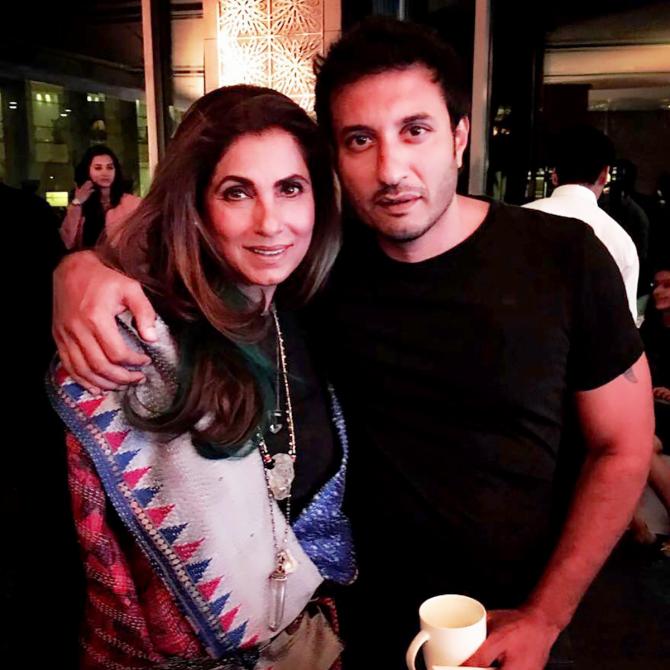 Was there ever a moment on sets where she snapped at you? Because Rani Ba is such a wacky character to play.
Rani Ba is as wacky as Dimple is.
But no, nothing like that happened.
I'm very thankful that I have her implicit trust. She knows I would never compromise her or her character in any way.
That trust is what basically keeps it going. She then pushes the envelope.
In fact, she will sometimes be three steps ahead of me.
I remember, in the opening scene she's milking a goat. Dimple being Dimple, she not only milked the goat, she also took a glass from the bucket and just drank that raw milk.
I said, you don't have to do that.
She's like, 'No, no, I need to feel out. If she (her character) loves goats, she loves milk, then I want to love it.'
You are also reuniting with Naseeruddin Shah.
His is not a huge role but it's a pivotal one.
He's a very dear friend and a superb guy as well.
He will randomly call me up and say, I was thinking about you, so, Hi!
Then as abruptly, he will put down the phone.
I love that man!
And he's a complete creative genius.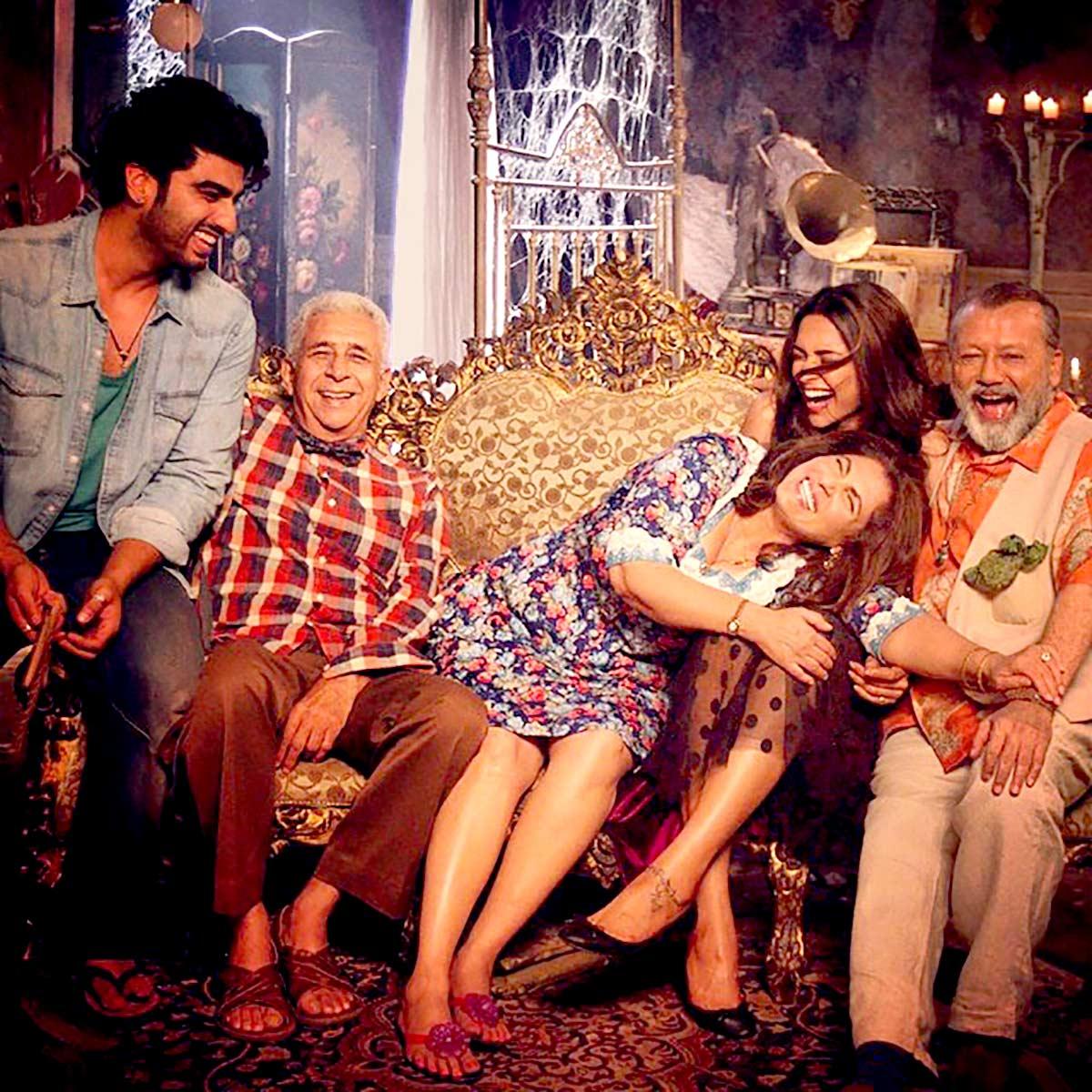 Being Cyrus, Cocktail, Finding Fanny and Angrezi Medium, all your films are so distinct from each other, both stylistically and thematically. How do you describe your voice as a filmmaker?
There are 100 voices in my head. Whichever one screaming the loudest makes that film at that time.
What are your strengths as a storyteller?
I'm extremely interested in character-based stories.
For me, it's the story that is led by the character, not by a circumstance or a situation.
I'm very intrigued by the human personality and how complex and bizarre it can be, and how human relationships can be as social as we are. I think we're extremely anti-social as well.
I think I'm pretty decent at pulling out the trajectory of a character's draft through a story and justifying it.
I can manage to get performances out because I really immerse with the characters.
With every project I do, I absolutely fall madly in love with each and every one of my characters and that has nothing to do the actor. I take these characters home with me. I need to purge them out after the project is over.
I have had really sleepless nights if some character is getting badly affected or going through trauma.
It's all make-believe, but it's some strange place in which I just get very deeply immersed into, and I think somewhere, it reflects when I tell the stories.
Despite various themes, humour is the bedrock of all your films. Is that a conscious choice on your part?
Oh, yeah, that's how I live my life.
I am someone who can see humour in the darkest places.
That's who I am very instinctively.
I've had my fair share of tragedy and trauma in life, and I've managed to be aware of it and see the humour as well.
We are here for a specific amount of time. I find it absurd when people take themselves so seriously, as if they're going to live forever.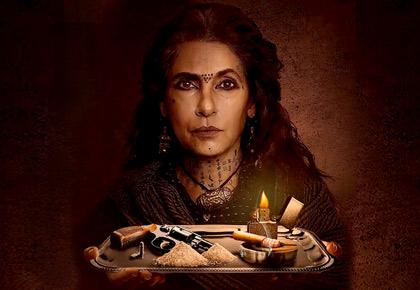 Source: Read Full Article