Atlee gives temporary relief from reality, by blinding us into a make-believe world where the perfect family hero and messiah makes the world a safer and equal place for all, explains Divya Nair.
Tamil director Arun Kumar, aka Atlee, is the new face of hope.
Bollywood, which needs its next blockbuster, could well be harping on the possibilities of an interesting collaboration with Jawan — Atlee's ability to produce mass entertainment cinema in Tamil and Shah Rukh Khan's magic after Pathaan's success.
Those who have already watched Jawan's trailer would probably agree that the film, due to release on September 7, has all the ingredients of a masala entertainer.
After all, Atlee is one of the many successful directors who knows just what sauce to use.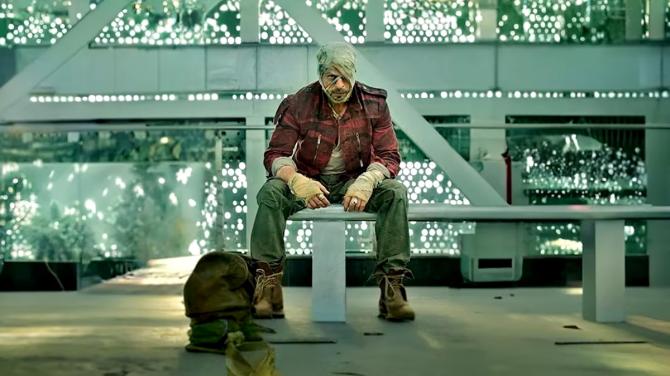 Thirty-six-year-old Atlee is to Tamil cinema what Rohit Shetty is to Bollywood: A director who can create audience-approved cinema.
The grandiose, theme and plot of their cinema may vary, but the effect on the audience is the same.
Take Theri, Bigil or Mersal and you'd identify Atlee's pattern — grand sets, a moralistic, larger-than-life hero who can romance, dance and fight with equal panache, an emotional incident or heart-wrenching flashback that binds you with the protagonist, and plenty of whistle podu moments with stylish punchlines.
Except for Raja Rani, which was a successful romantic drama, all of Atlee's other films are themed on the protagonist's fight for justice. Either the hero is failed by the system or has lost someone close and is waiting for the right opportunity to fight back.
There is almost always an interesting flashback that ties the hero to the main purpose of the film.
Of course, there are lessons in moral science and social values, responsibilities of citizens, media, government, importance of democracy, almost as if Atlee is inciting the youth, speaking to them in a language they'd understand.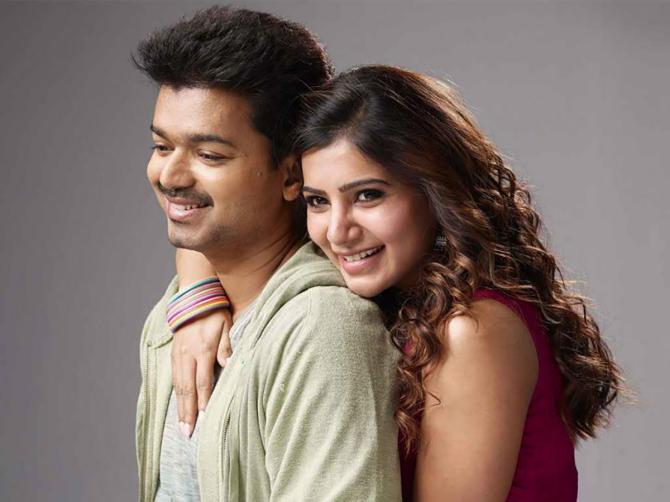 In 2016's Theri, it was gang rape, an incident inspired from the horrific Nirbhaya case (which took place in 2012). The excruciatingly long and successful Mersal focused on medical crime.
In Bigil, it was about coaching a women's football team, with players that included an acid attack survivor, a pregnant woman and a woman married into an orthodox family.
The inspiration may be a tad old, but interestingly, all of Atlee's films have followed a women-centric theme.
As per Atlee's admission in a radio interview, he consciously creates space for women characters because he believes women are key decision-makers, the ones who drive audience to the theatres.
Having said that, one cannot dismiss the fact that Atlee's female characters are also poorly-written caricatures, a mere representation of a stereotype we are bored of watching on screen.
On one hand, he introduces us to a fierce woman who is talented, successful and full of potential.
And then she is reduced to a pretty-looking homemaker, a dutiful wife or a daughter-in-law whose primary role is to hold the family together while the hero is busy saving the world.
A millennial may want to ask Atlee, since you make successful films, why not hold space for a single mother, an independent female who chooses career over family?
Maybe it doesn't work for Atlee because it doesn't fit in his 'happy, perfect family' experience.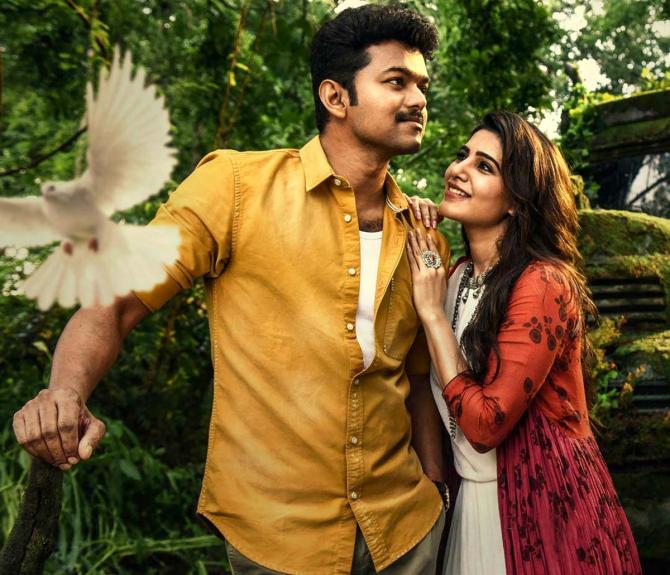 His love for the Tamil language and culture is also evident in his carefully scripted scenes, like in Mersal, when Vijay's character lands up in a veshti at the airport. Or when he chooses to speak in his mother tongue, a doff to his ethnicity, a scene written for the desired audience effect.
Naturally, Atlee's cinema is designed to gain the audience's stamp of approval because we are proven to love and approve regressive, virulent positive stuff while conveniently brushing aside and ignoring the real, difficult themes under the carpet.
If you see his career graph from Mugaputhagam to Bigil, it would be safe also to say that Atlee likes to challenge himself with something bigger, more ambitious with each project, which is also the case with Jawan.
But while Atlee does work with big stars like Vijay and now Shah Rukh Khan, who are known for their mammoth screen presence, he also has his heart in the right place.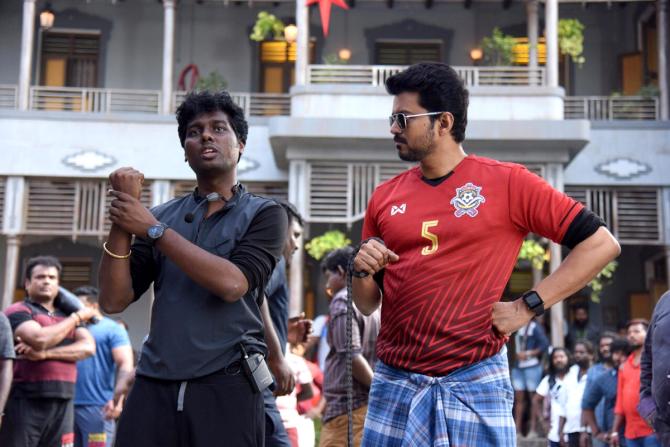 Right from his first short film Mugaputhagam (available on YouTube, starring Sivakarthikeyan), through his art, he efficiently puts the spotlight on crimes around women followed by wishful justice.
In a country where justice is delayed and sometimes denied, files are buried and forgotten under the weight of bureaucracy, and the youth is increasingly losing interest in politics and current affairs, Atlee gives temporary relief from reality, by blinding us into a make-believe world where the perfect family hero and messiah will make the world a safer and equal place for all.
Atlee's idea is simple — to entertain the masses and make people happy.
So in the end, when the theme song is played, everyone remembers the 'positive message' and gets to go home happy.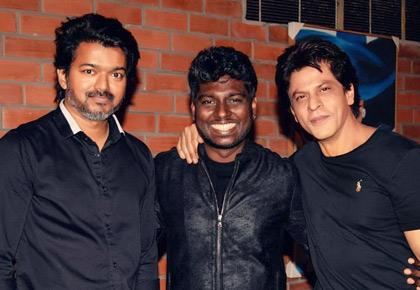 Source: Read Full Article