It was yet another weekend of Gadar 2 and OMG 2 domination as together, they brought in around Rs 120 crore (Rs 1.2 billion).
That's simply terrific since the first weekend saw over Rs 175 crore (Rs 1.75 billion) between them. It proves how Independence Day releases always do well.
Gadar 2 has netted Rs 90 crore (Rs 900 million)* in its second weekend, which is more than the lifetime of so many Bollywood movies with major stars that have been released during last 20 odd months.
Audiences have woken up to the phenomenon called Sunny Deol, who was a superstar in the '80s and '90s. Apart from the older generations, the new generation is discovering him now.
Anil Sharma too has stood out as the only film-maker from the early '80s who is still capable of delivering blockbusters. His film has already netted Rs 375 crore* (Rs 3.75 billion) and is marching well towards being Bollywood's second Rs 500 Crore Club (Rs 5 billion) entrant after Pathaan.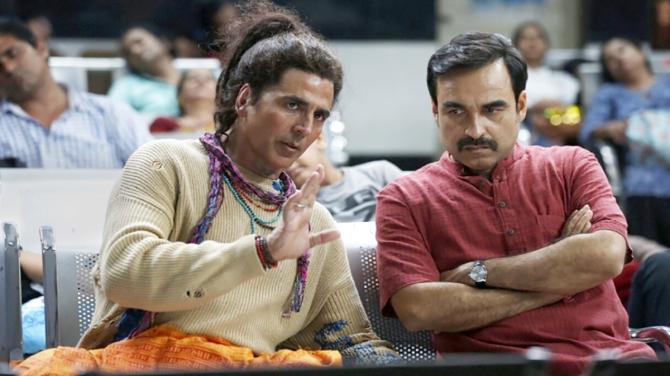 OMG 2 has gone past the lifetime of its predecessor OMG and has scored a century too.
The Akshay Kumar-led social drama around sex education had yet another good weekend with Rs 28 crore* (Rs 280 million) coming in.
With Rs 114 crore* (Rs 1.14 billion) been accumulated already, this is Akshay Kumar's 16th century at the box office.
With this, he is the joint holder of the top spot in the 100 Crore Club (Rs 1 billion) along with Salman Khan, who has an equal number of centuries.
Pankaj Tripathi makes his entry into the 100 Crore Club while this is Yami Gautam's fourth century.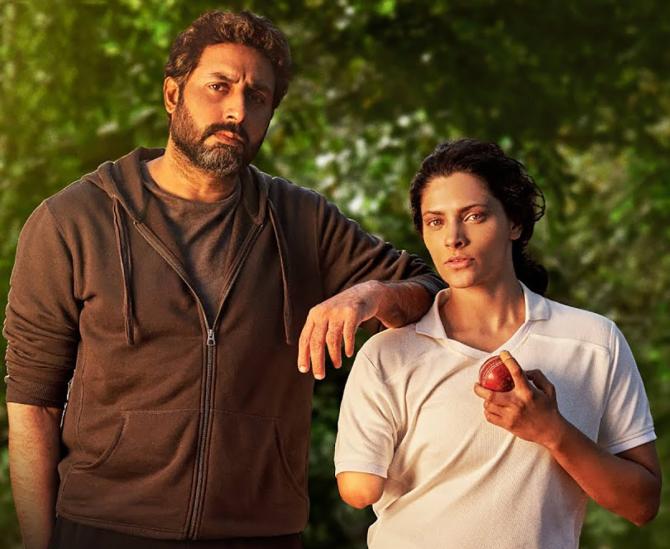 Abhishek Bachchan and Saiyami Kher are trying to spin their way through the web of existing releases, which are holding on to a great count of screens, both multiplexes and single screens, in big cities and small towns.
R Balki's Ghoomer is quite entertaining, and on any other weekend, it could have flourished. But for now, its weekend numbers stand at Rs 3.50 crore* (Rs 350 million).
Hopefully, it will sustain right through the weekdays so that it can keep hold of screens after Dream Girl 2 and Akelli arrive this Friday.
Note: All collections as per production and distribution sources.
Source: Read Full Article