Dev Anand would have turned 100 on September 26, 2023.
His movies, his music and his mannerisms are etched in our hearts, and we salute the man who gave us so many cine memories to cherish.
We celebrate Devsaab with a special series, and we continue with Waheeda Rehman, his leading lady in some iconic films like Guide.
'I would like to feel that he had a special place in his heart for me as I do in my heart to this day,' Waheedaji tells Subhash K Jha.
"So many memories, all pleasant… One could never have unhappy memories about such an ebullient soul," Waheeda Rehman says about Dev Anand, her co-star of seven films, including CID,Solva Saal, Kaala Bazar, Baat Ki Raat Ki, Roop Ki Rani Choron Ka Raja, Guideand Prem Pujari.
"I first met Dev Anand on the set of my first Hindi film, CID. I was his big fan but I pretended to be nonchalant. I didn't want to come across as a star-truck Hyderabadi girl. He walked up to me and introduced himself in his debonair way. It's miracle I didn't swoon (laughs). He insisted I call him 'Dev'.
"'Aisa kaise ho sakta hai, Devsaab? Aap humse umar mein bade hain aur hamare culture mein badon ko izzat dee jati hai', I argued."
"But he would have none of it. On his insistence, Dev, it was. I addressed all my other heroes as 'Rajsaab' (Kapoor) or 'Duttsaab (Sunil Dutt)' or 'Dilipsaab' (Dilip Kumar). But Dev Anand was Dev."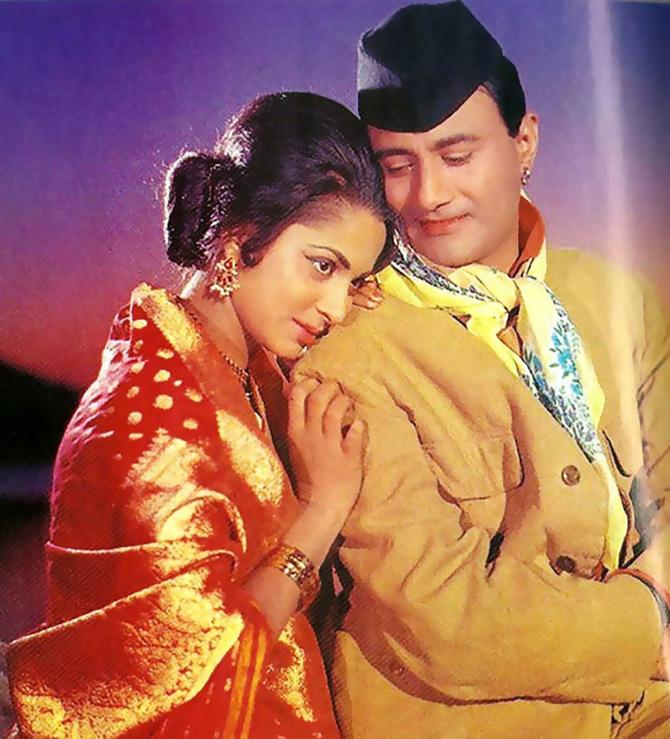 She sighs at the memory of her favourite co-star.
"I have to admit he was special. Very warm, chivalrous and considerate," she says.
"We did seven lovely films together, but are most remembered by Guide. Do you know I almost didn't do the most iconic of my films?
"The original director was Chetan Anand. He didn't want to cast me neither did Tad Danielewski, who directed the English version of Guide. I told Dev there would be friction on the sets and that he should sign someone else.
"He told me, 'You are my Rosy and only you will play Rosy. No one else.' It was on his insistence that I played Rosy. Later, Chetan was replaced by Vijay Anand as director."
She admits she had no idea the film would be such a milestone.
"For Dev and me, Guide was that defining moment in our career. Did we feel we were making something so special while shooting? No. Of course, we knew the film was a clutter-breaker, progressive and a radical departure from the past.
"In Guide, all the three main characters — Dev, Kishore Sahu and I — are shown fiercely pursuing our dreams. For a woman to be so ambitious in those days was unimaginable. Aaj bhi kuch nahin badla hai, Women are given the freedom to pursue a career, but marriage, children and family responsibilities come first while men can go full-throttle at their ambitions."
Waheedaji credits Vijay Anand with her resplendent performance in Guide.
"Also Lataji (Mangeshkar) for her singing. Kaaton Se Kheench Key Yeh Aanchal became the theme song of the film and for all women who want to break free of traditional responsibilities."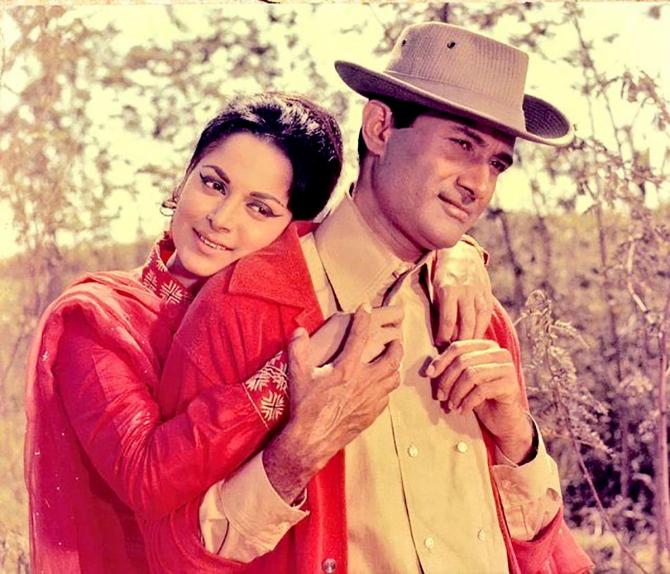 When Dev Anand turned director with Prem Pujari, he signed Waheedaji as his leading lady.
Did they meet after work?
"Not at all!" she exclaims.
"Dev didn't like to socialise at all. Let me tell you an incident. I liked to have a small dinner party at my home after every film's completion for the cast and crew. After one of our films, when I invited Dev, he reluctantly agreed to come.
"At the get-together, he looked so uncomfortable that I went up to him and said, 'Dev, I know you are not enjoying yourself at all. I give you permission to leave without having dinner.'
"'Are you sure?' he asked me. And fled!"
The actress then wonders aloud: "Was I his favourite co-star? I don't know. He got along very well with several other heroines, but I would like to feel that he had a special place in his heart for me, as I do in my heart to this day."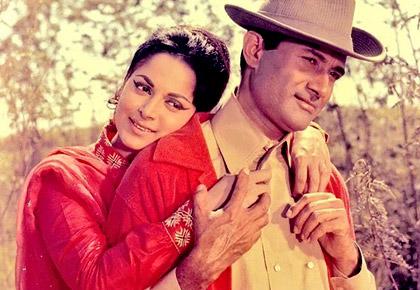 Source: Read Full Article