'Without ever losing hope, I survived in Mumbai with the hope of becoming a good actor.'
Trust Pankaj Tripathi to take up any character and do complete justice to it with his signature panache.
The actor brings out his spirited side in Director Amit Rai's OMG 2.
"People have started attacking our film without even watching it. I would say watch the film first and then react," Pankaj Tripathi tells Mayur Sanap/Rediff.com.
Did you ever think you would step into Paresh Rawal's shoes for the sequel of OMG?
I never thought OMG 2 would be made or that I would get a role in it.
I don't plan anything, I only believe in doing hard work.
Pareshji is a very fine actor, and he is senior to me. He is the chairman of the National School of Drama where I studied acting.
He has an affectionate nature towards me and has also mentioned that in many of his interviews. He is an inspiration to me and will remain so.
What was your reaction when the film was offered to you?
I heard the entire story during the second narration. I really liked it, but during that time, it was difficult for me to allot 50-60 days for the shoot, as I was extremely busy.
But the story really touched my emotions, and I really wanted to be a part of the film.
I asked the makers to give me four-five days to work out my schedule and I did.
The format is pretty much the same as OMG. It is a courtroom drama, but the characters, landscape and conflict are different.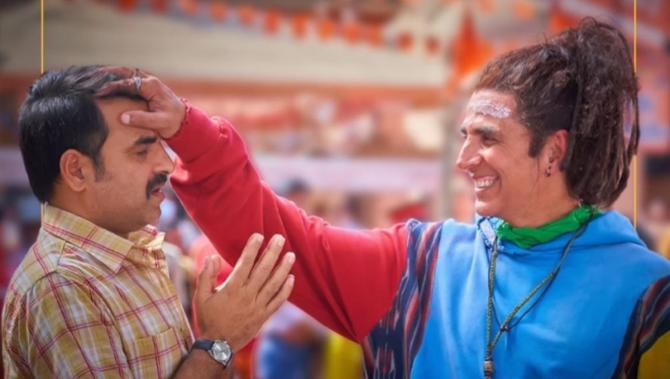 Did you face any challenges while playing this character?
The biggest challenge was to memorise big lines.
There were five to six page-long monologues.
I used to write and mug up my lines before going to bed and read it again after waking up.
When another narration happened with dialogues and everything, I told Akshay I can't memorise such long lines.
This left my director very worried. Akshay told him, 'Don't worry, just appreciate his honesty. He will do it.'
What impressed you the most about Akshay Kumar?
He is a very disciplined person.
It's commendable that an actor of his stature is raising socially relevant topics through his films. Be it Toilet – Ek Prem Katha, Padman, and many others.
I had met him only once before this film.
His hard work, dedication and script-selection process make him one of a kind.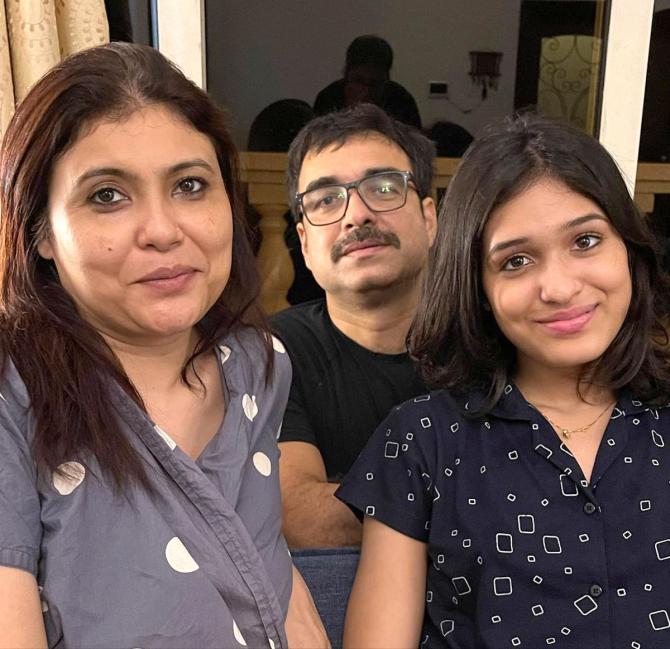 OMG 2 is reportedly about the need for sex education among adolescents. Have you ever had a conversation about this topic with your daughter?
I know (discussing) this topic is not very common in Indian families and we do not realise its importance.
I have had a conversation on this topic with my daughter because I share a friendly equation with her.
This is one reason why I think this film has a very relevant subject.
At the same time, it is a very entertaining film.
There is a line in the film: 'Ashirwad nahin, paisa chahiye (want money, not blessings).'
What would you prefer to have in your life?
Ashirwad ho toh paisa mil hi jaata hain (Money comes if blessings are there).
It is a ghor kalyug (dark age) that we are living in.
People do as they please for money.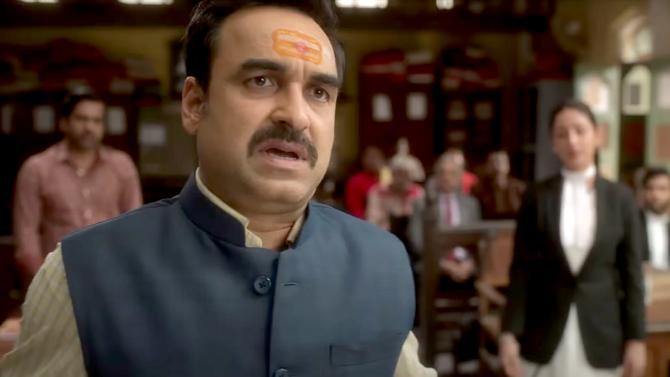 Did you experience any incident during filming that solidified your faith in God?
I can't recall such an incident during the filming, but yes, it took me 19 years to become the actor that I am today.
I did uncredited roles when I started off in 2004.
Without ever losing hope, I survived in Mumbai with the hope of becoming a good actor.
It was my faith that kept me afloat.
Was there a moment of doubt or fear when the film was stuck at the Censor Board?
No. I am not someone who would be fazed by such a situation.
But yes, we were surprised by the 'A' certificate for our film. None of us expected that.
It is sad that the audience of the 12-18 age group won't be able to see this film.
But we do not criticise the Censor Board's decision. We understand their point of view. We have accepted it and moved on.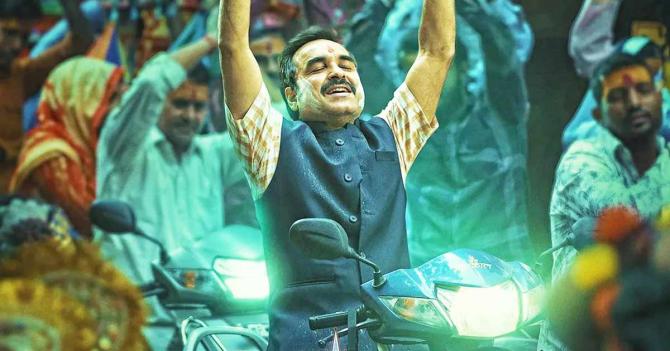 Do you believe in God?
Yes. I feel deeply connected to Bajrang Bali.
Somebody once advised me to read the Hanuman Chalisa. I read it every Tuesday.
What was the biggest turning point in your career?
I am like that mountain river that passes through high slopes. It took me some years to find a natural flow.
I would say Newton changed things. It got a National Award, and the media also took notice of that film.
Do you think film content is getting restricted due to fear of criticism from woke ideology?
In the age of social media, everyone has an opinion.
Ideally, we should be thoughtful about our reactions and opinions on things, but that's not the case.
People have started attacking our film without even watching it.
The media also likes to highlight controversies.
I would say watch the film first and then react. Whether you like the film or not is a different thing.
But I also think that today's audience has evolved a lot. They know what to pick and leave behind from a film.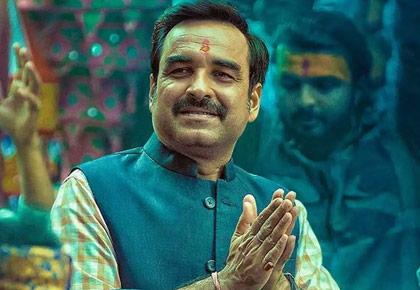 Source: Read Full Article