On Saturday, images from Katrina Kaif and Vicky Kaushal's haldi ceremony went viral. It once again raised the question of media interest in a marriage that the couple ostensibly wanted to keep strictly private.
The truth is, the entire charade of privacy was orchestrated from behind the scenes by expert marketing teams.
A film-maker, who is close to both Vicky and Katrina, tells Subhash K Jha, "Don't you know, the best way for a wedding to be splashed across media platforms is to maintain a no-trespassing stance. The more you say you don't want your wedding to be covered, the more it will be covered."
Apparently, there was never any embargo on pictures taken by guests.
"Within hours of the ceremony the pictures were posted on a social media platform, threreby quashing all talk of a private ceremony," the film-maker says, adding that every detail and then some fictionalised details were leaked by the couple's marketing team.
One fantasy about the wedding was that the couple intended to have two ceremonies, one according to Hindu rituals the other a Christian ceremony.
The film-maker friend dismisses this as "baked nonsense."
"Some cake-makers got publicity by talking about the special cake baked for the occasion. I didn't see any cake at the wedding. There was no Church wedding, so there was no question of cake."
A yesteryear actress, who was a superstar in he rheyday and now remains active in the public domain, says, "When I got married there was just a handful of curious magazines. Today there are a hundred entertainment portals each wanting to give a wedding exclusive. There is bound to be a whole lot of fabrication. When we said we wanted it to remain private we meant it. Today, there is nothing like privacy. Romance, shaadi, bachche aur divorce sab social media pe hota hai."
Meanwhile, more pictures from Katrina and Vicky's wedding are pouring in.
The latest set is from their engagement ceremony, where Kat seems to be setting a serious fashion trend. Read more about her exquisite outfit here.
The couple returned to Mumbai on Tuesday after their exotic Rajasthan wedding.
Please click on the images for a better look.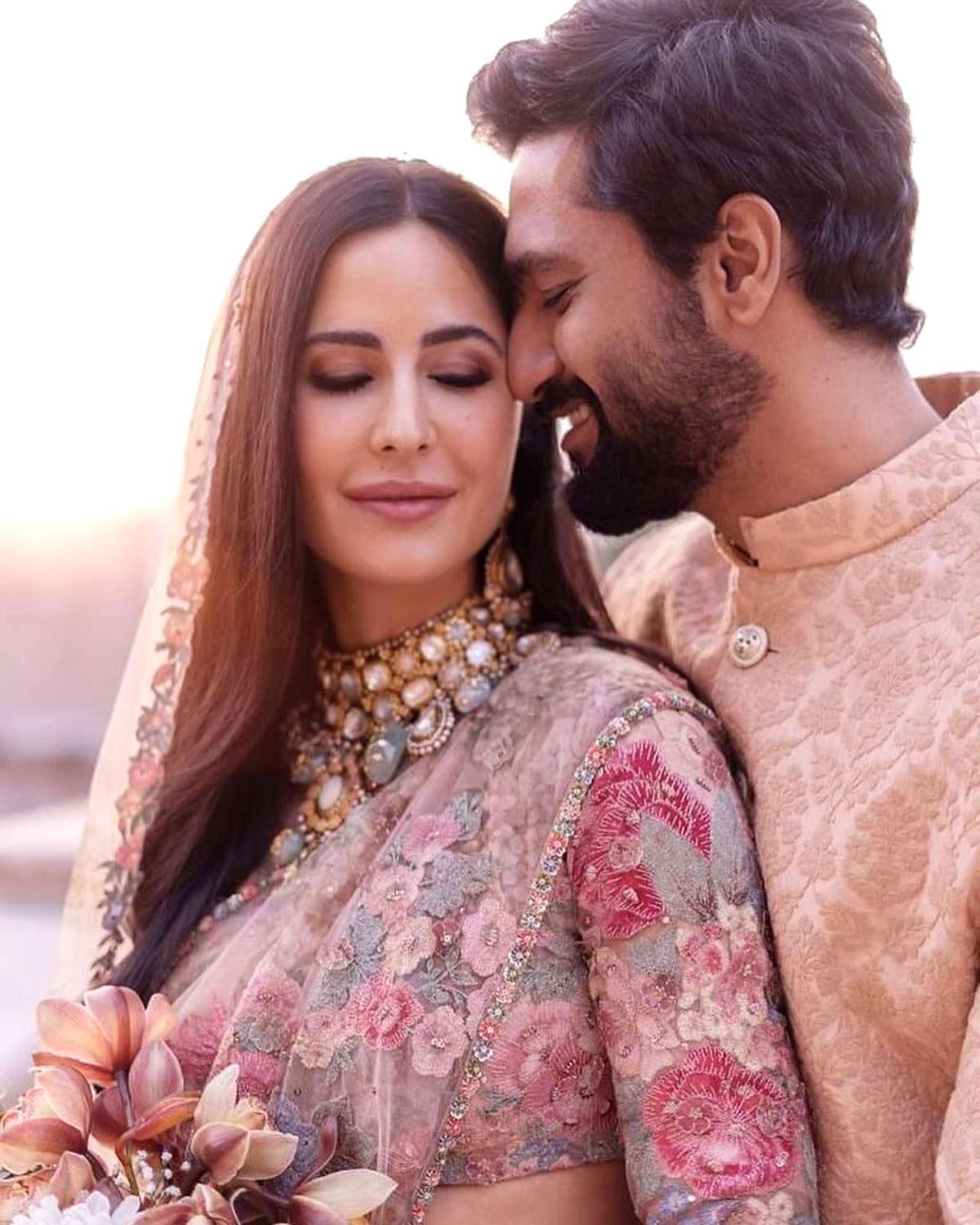 IMAGE: Both Katrina and Vicky posted pictures from the wedding and captioned them: 'To love, honor and cherish.'
Photograph: Kind courtesy Katrina Kaif/Instagram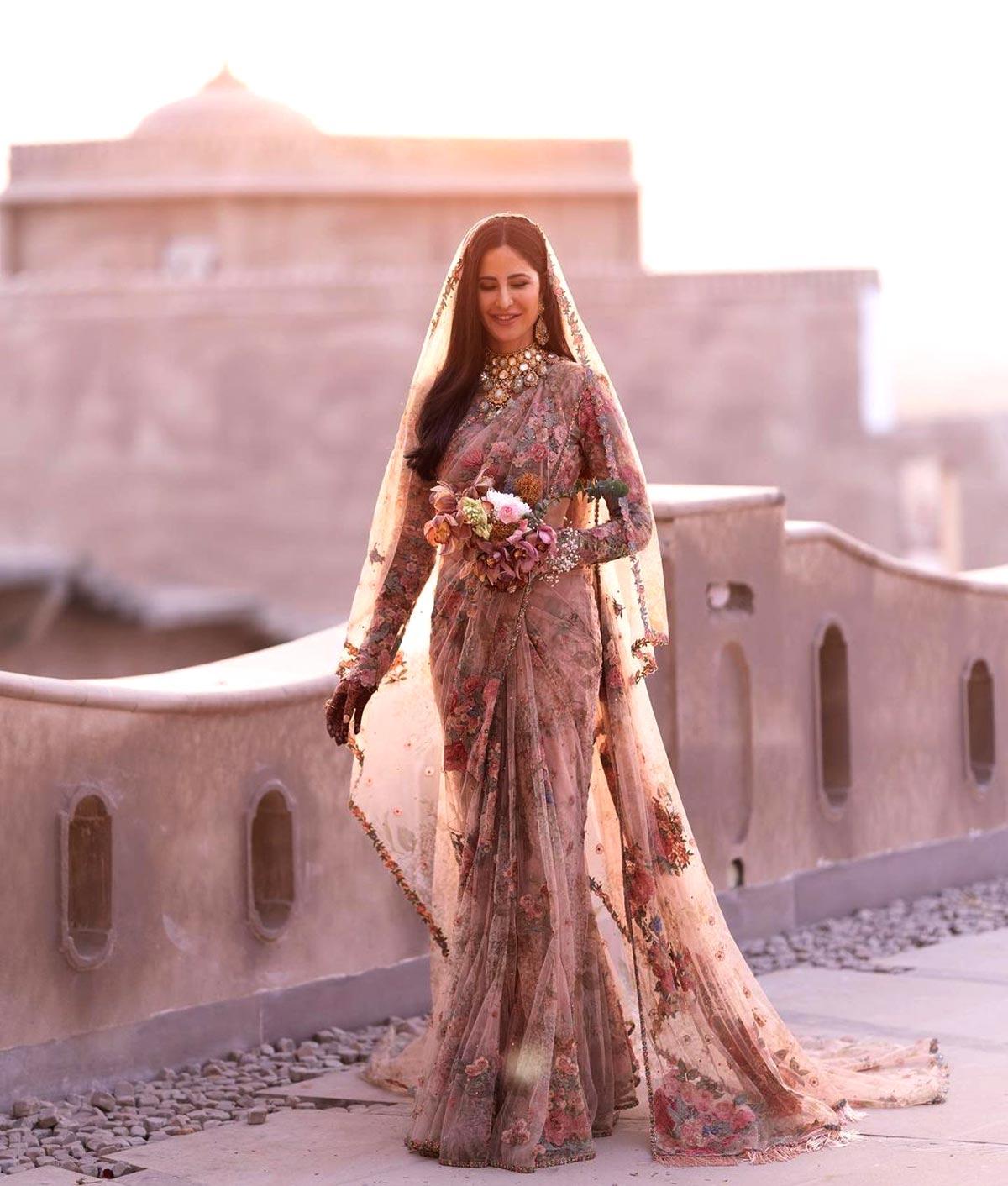 IMAGE: According to unconfirmed reports, the couple enjoyed a quick honeymoon in the Maldives before returning to Mumbai on Tuesday.
Photograph: Kind courtesy Katrina Kaif/Instagram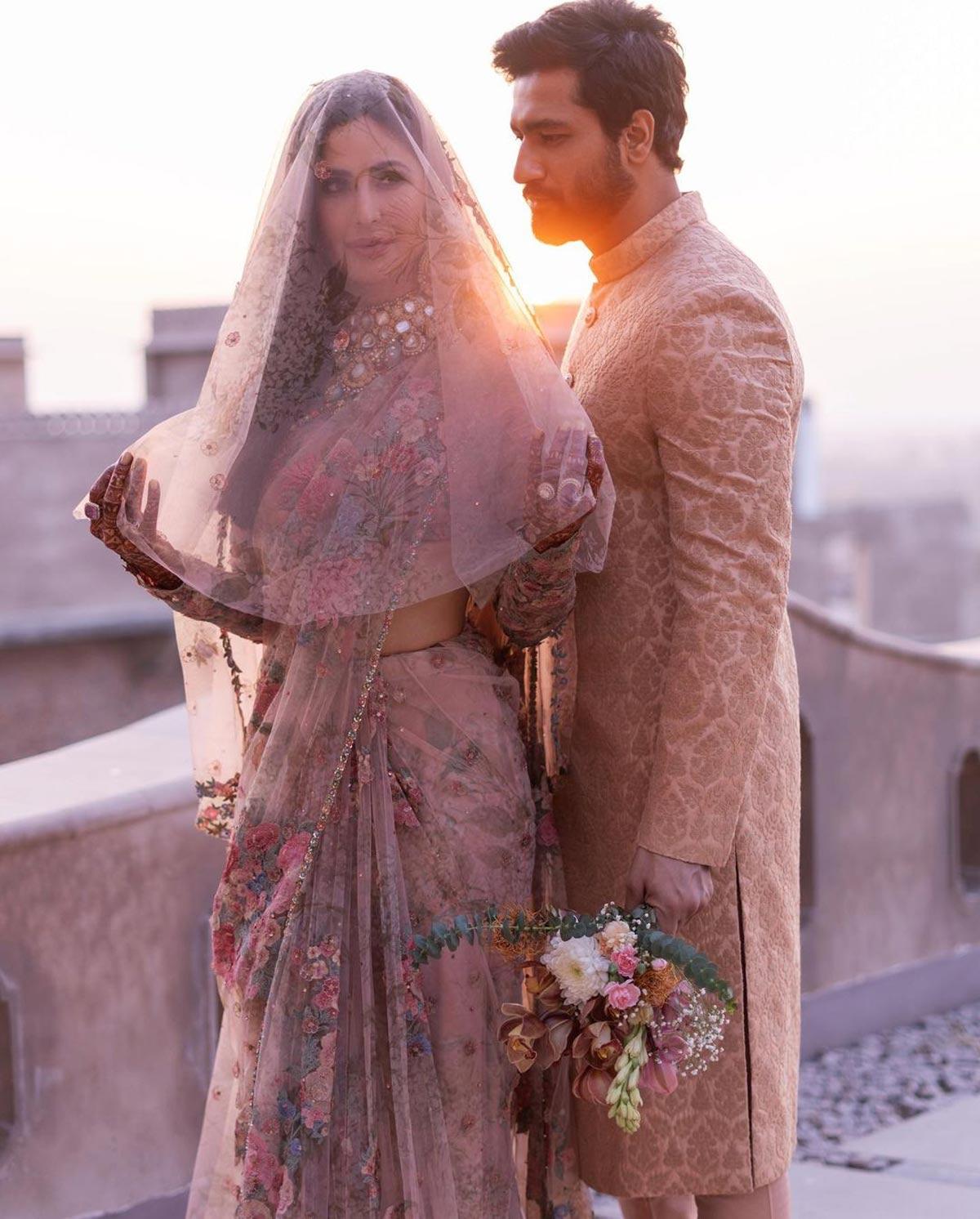 IMAGE: Katrina and Vicky sure look good in their Sabyasachi designs.
Photograph: Kind courtesy Katrina Kaif/Instagram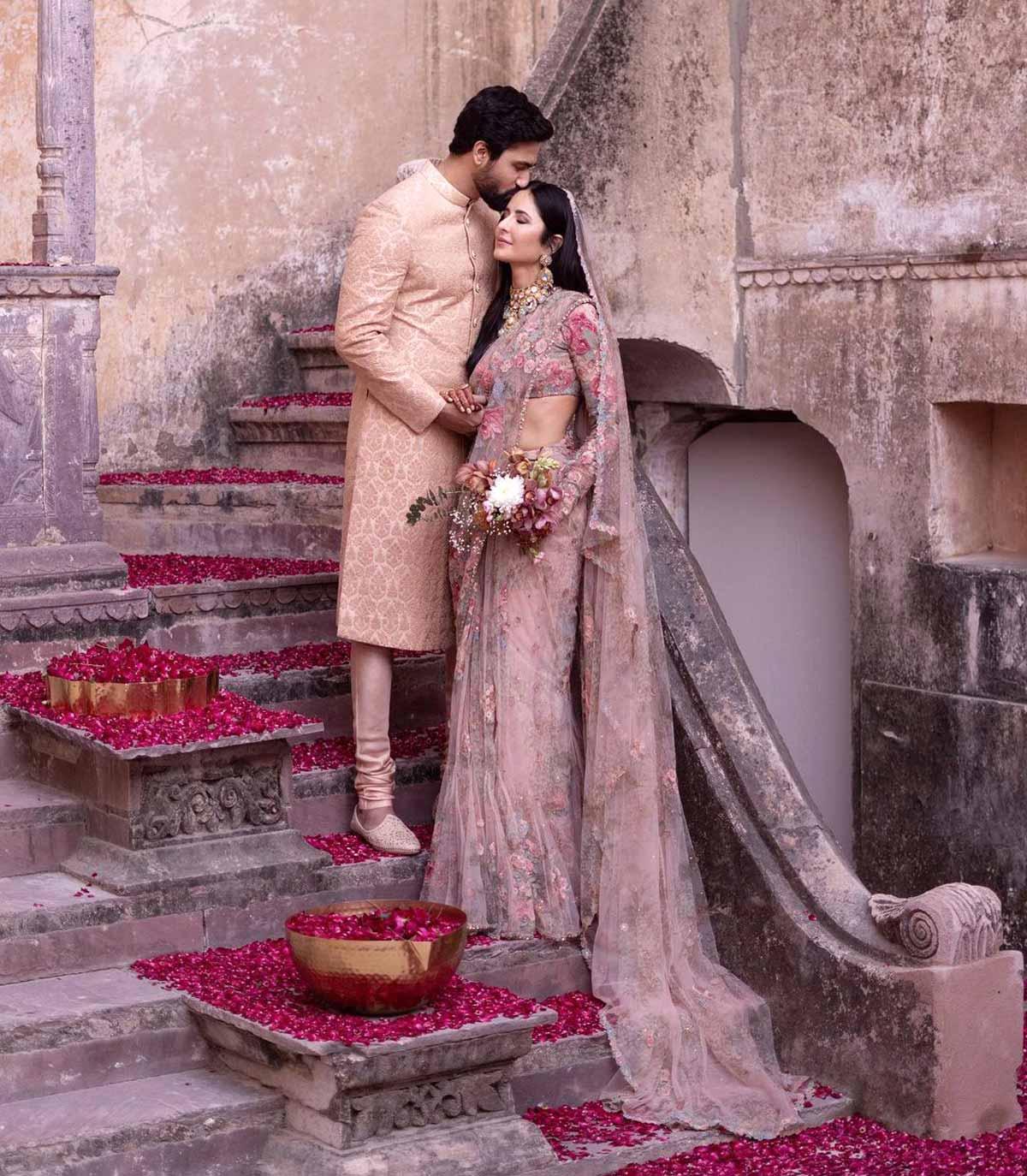 IMAGE: Sealed with a kiss!
Photograph: Kind courtesy Katrina Kaif/Instagram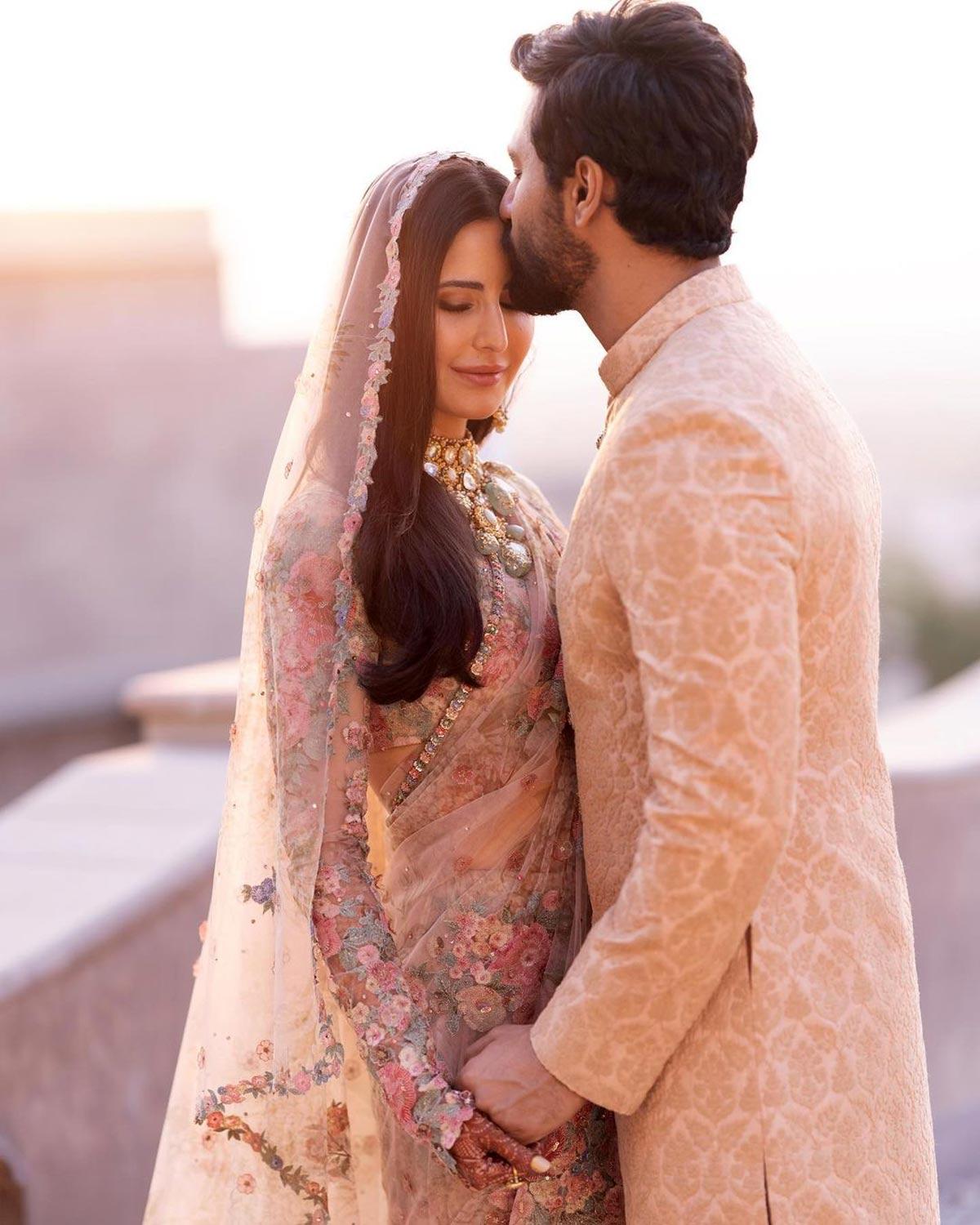 IMAGE: According to reports, the couple will host a grand reception in Mumbai on December 20 for their friends and colleagues from the film industry.
Photograph: Kind courtesy Vicky Kaushal/Instagram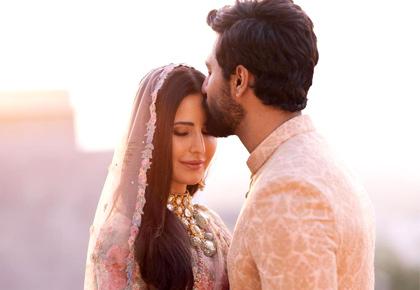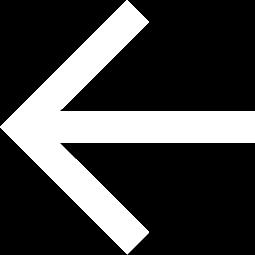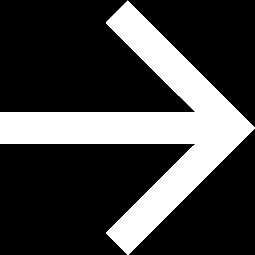 Source: Read Full Article