Here are all the films, web series and TV shows you can stream on ZEE5, Amazon Prime Video, Disney+ Hotstar, Netflix, ALTBalaji, SonyLIV, Apple TV+ and Voot among others.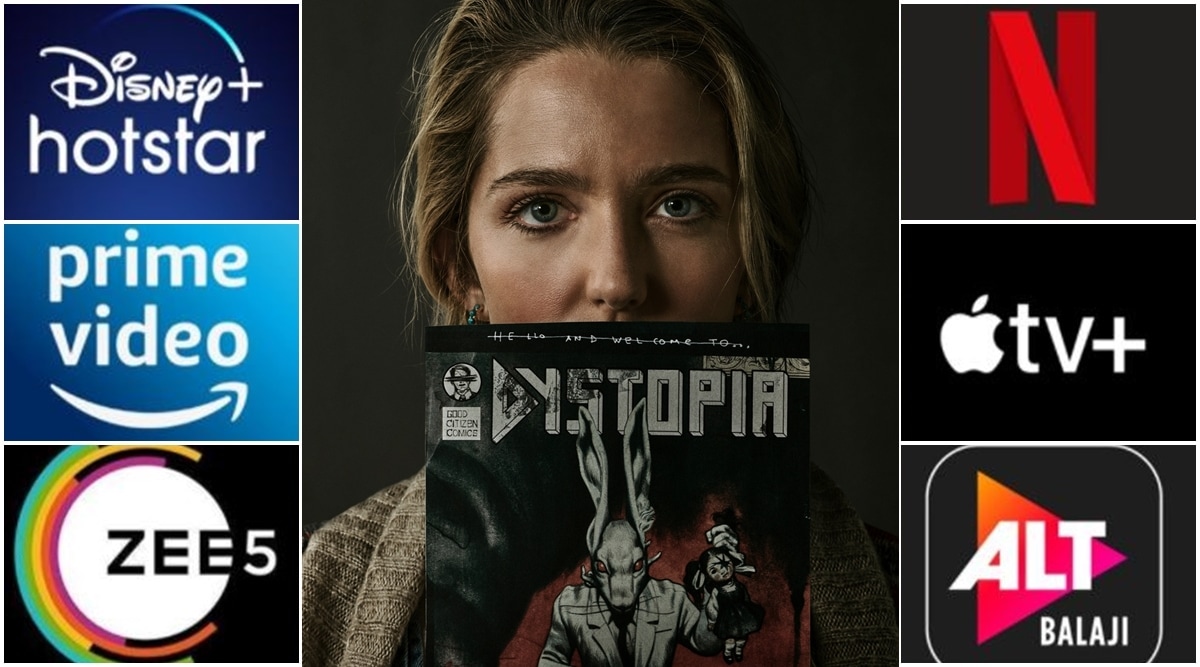 As film theatres are still closed, streaming services continue to be the prime source of entertainment for Indians with internet access. And for now, new content that was produced before the coronavirus outbreak shut down most of the world's economy, is still being released.
So far, the entertainment continues unabated.
One of the more popular recent releases on streaming services include Harry Bradbeer's Enola Holmes. Turns out, Sherlock has another sibling that Sir Arthur Conan Doyle never talked about, a younger sister called Enola — a sassy, spunky teenage sister of Sherlock who does not accede to the shackles that Victorian society placed on women. The film is based on the book series of the same name by Nancy Springer. The titular role is played by Millie Bobby Brown, while Henry Cavill and Sam Claflin essay Sherlock and Mycroft, respectively. Harry Bradbeer has directed a Jack Thorne script. Enola Holmes began streaming from September 23 on Netflix.
Enola Holmes received critical acclaim, scoring 92 per cent on Rotten Tomatoes. The Indian Express' Ektaa Malik gave it 3.5 stars. She wrote, "The film makes many subtle commentaries on the state of affairs, but they blend seamlessly into the screenplay, brilliantly written by Jack Thorne, who has earlier written the stage play for Harry Potter and The Cursed Child. Feminism and the female gaze are recurring themes, but they never get in your face. In fact, the lack of a chest-thumping speech is conspicuous by its absence. There is also a nod to 'an idea of England', and they could very well be talking about a post-Brexit England. Enola Holmes is a joyous adventure, and one feels giddy with delight to be a part of it. Just maybe there should have been a bit more deduction, a tad more mystery. But perhaps this is the beginning of a franchise, and Enola is just wetting her toes. It would be quite something to see how the two Holmes square off against each other as they solve crime in 19th century London."
Here's all that you can stream on OTT platforms today.
The Boys first season was about a bunch of vigilantes (the titular Boys) who have their own reasons to abhor the 'supes' or superheroes. This is a world in which superheroes like Justice League and Avengers exist, and instead of being symbols of hope and nobility, they are blinded by their fame and many of them are more like supervillains. Picking up right after the first season, the sophomore outing fires on all cylinders right from the outset.
Written by Gillian Flynn of Gone Girl fame, Utopia is the remake of British series of the same name. It is a conspiracy-thriller series of eight episodes. It is about a group of comic-book fans who bond over their obsession about a fictional comic called Utopia. The Indian Express' Ektaa Malik gave the series two stars. She wrote in her review, "Utopia could perhaps be seen as pertinent to this time, but it could also be perceived to be adding to the anxiety and stress. Helmed by Gillian Flynn, Utopia is a remake of a 2013 British show. The original had received its shares of criticism for being too violent and dark. The American version apparently has toned down the violence quotient, but it is still gory. A particular scene which involves an eye and a spoon will make even the most sturdy of show watchers squeamish."
One of the hottest upcoming releases is Aaron Sorkin's The Trial of Chicago 7. This Netflix film is Sorkin's second directorial after 2017's Molly's Game and is about the titular Chicago Seven, a group of men who protested against the US involvement in the Vietnam War. The film is courtroom drama and follows their trial after they were charged with inciting riots at the 1968 Democratic convention in Chicago. The movie stars Sacha Baron Cohen, Eddie Redmayne, Yahya Abdul-Mateen II, Jeremy Strong, Joseph Gordon-Levitt, Alex Sharp, Thomas Middleditch, Frank Langella, William Hurt, Michael Keaton, and Mark Rylance.
The Trial of Chicago 7 has also garnered positive reviews. The Indian Express film critic Shubhra Gupta gave it 4 stars. She wrote, "The joy of watching a film that is written so beautifully is all down to Sorkin. Everything feels of the time. The lines are laced with acerbity, humour and, in the right places, pathos. And the ensemble cast is perfect, not putting a single foot wrong in the recreation of that historical event, in which the concerted attempts by the state to quash counter-culture pushback was met with failure. The performances are all very good, especially Rylance as the lawyer who knows just which buttons to push, Cohen as the guy who keeps pushing them, and Langella, as the old-style legislator who rules his courtroom with a lethal mix of disdain and dislike, handing out contempt charges like they were confetti."
She added, "And Keaton, who is on for just a few minutes, makes his presence felt. A film with mostly men talking (it would comprehensively fail the Bechdel test; there are only two women in it, and they are completely dispensable) to each other, is spectacular nevertheless, because this is a true story of those seven men, that long-drawn trial, and what the impact of the trial meant."
Source: Read Full Article