You'll bump into a desi at every corner of the globe. But one of the largest film industries in the world, India is yet to make great strides at the Oscars.
Between a handful of wins, nominations and celebrity attendance, our presence at the Academy Awards is few and far between.
Could 2023 be a game changer?
At the celebrated awards's 95th edition, India has much to cheer about with RRR's nomination in the Best Original Song category, Shaunak Sen's documentary All That Breathes competing in the Best Documentary category and Kartiki Gonsalves's The Elephant Whispers in the Best Documentary Short.
'The Elephant Whisperers is a hopeful story of respect'
'It's a love story about two brothers who fall in love with a bird species'
Who Will Sing Naatu Naatu At The Oscars?
Adding icing to the cake, Deepika Padukone has been confirmed as one of the star presenters at the ceremony to be held on March 12 at Los Angeles.
Sukanya Verma goes down memory lane to recap desi sightings at the Oscars.
Priyanka Chopra
At the 2016 Academy Awards, a ravishing Priyanka Chopra in a strapless Zuhair Murad couture gown, accompanied by Liev Schreiber, announced the Best Editing prize to Mad Max: Fury Road.
Going by the number of Best Dressed international lists she appeared on immediately after, the gig was a smashing success.
Persis Khambatta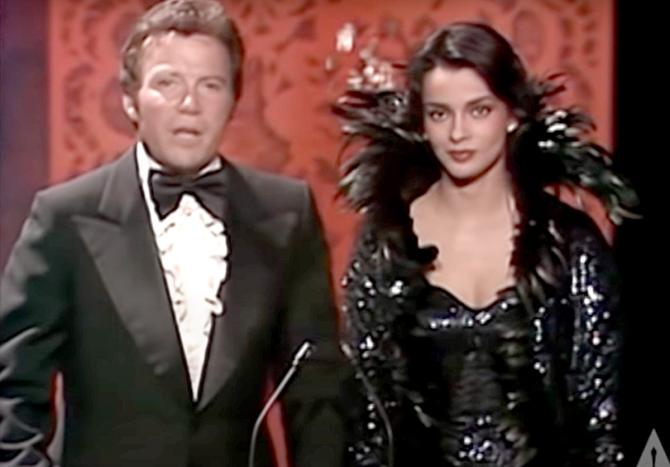 In 1979, former Miss India and model-turned-actress Persis Khambatta, famously remembered for shaving off her head to play Lieutenant Ilia, appeared alongside her Star Trek co-star William Shatner to present the Best Documentary feature film and short.
A R Rahman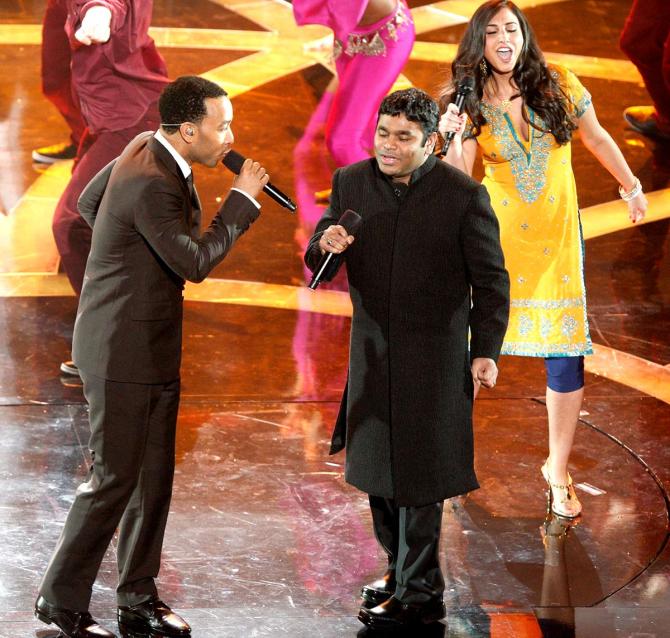 Few Indians can boast of as many Oscar memories as A R Rahman. Nominated five times (Slumdog Millionaire, 127 Hours), he won two and attended the ceremony in 2009, 2011 and 2019.
Aishwarya Rai and Abhishek Bachchan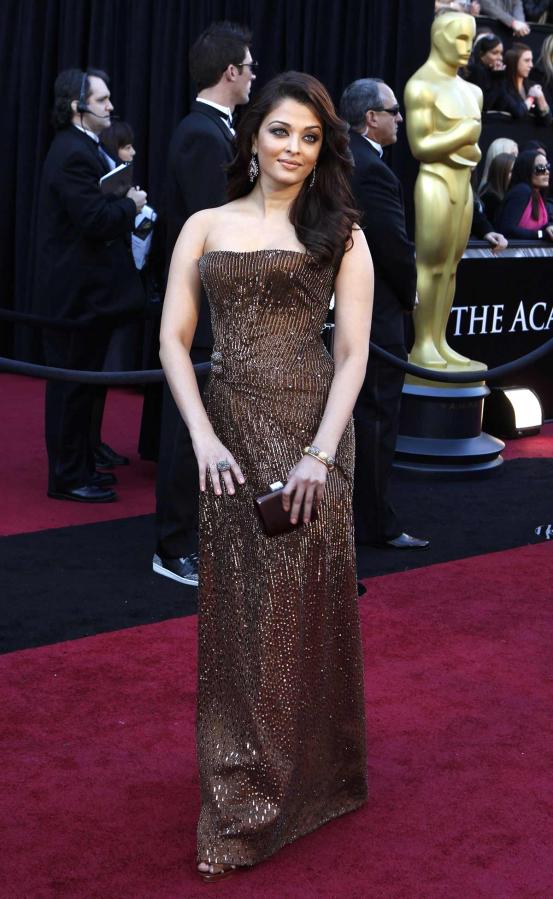 Back in 2011, the husband-wife duo of Abhishek Bachchan and Aishwarya Rai happened to be holidaying in America when an invitation from the Academy happened to come by.
Adding to the star-studded guest list and glamour of the world-famous red carpet, Ash showed her style prowess in an elegant Armani Prive gown while Bachchan Jr stuck to a good ol' tuxedo.
Mallika Sherawat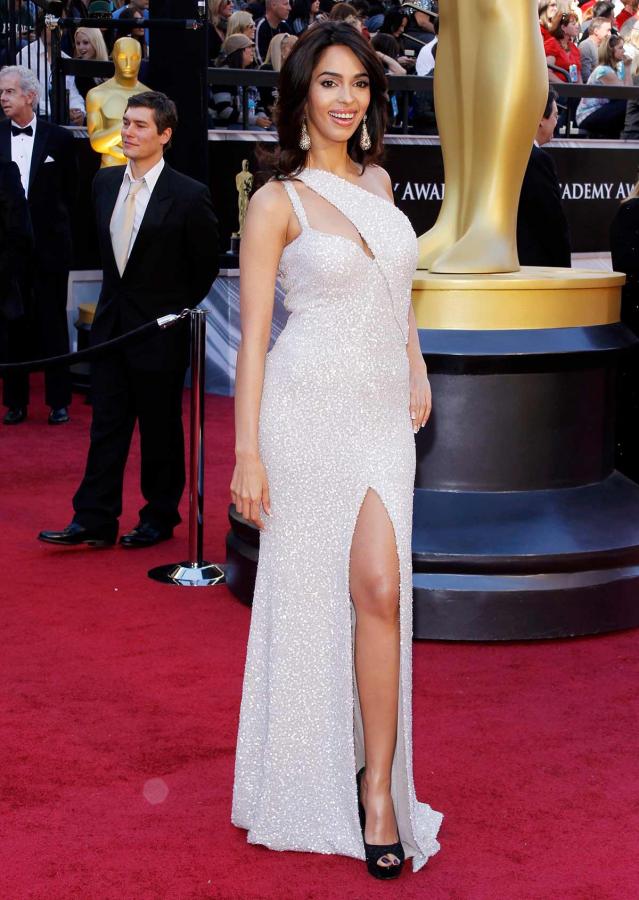 The same year, Ms Sherawat popped up onm the red carpet as well, putting her best leg forward in a sequined, slit gown.
Team Slumdog Millionaire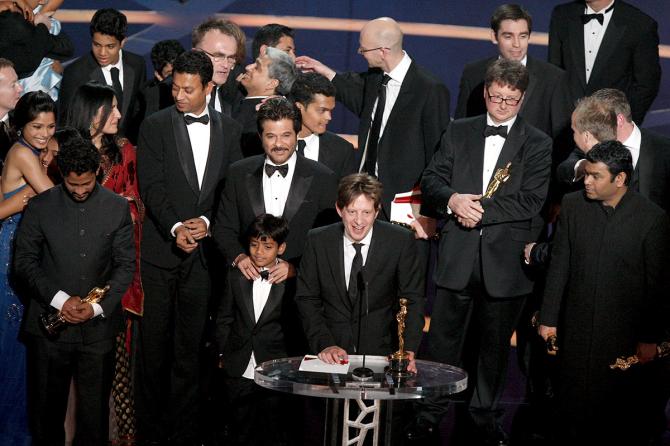 Technically, it's a British production, but Danny Boyle's sweeping turn at the Oscars in 2009 — eight wins out of 10 Oscar nominations — left all of India and its film industry elated when its star-studded cast — led by Irrfan, Anil Kapoor, Freida Pinto and Dev Patel — and award-winning crew (A R Rahman, Resul Pookutty) made its way to the red carpet.
Sadly, Gulzar's shoulder injury caused while playing tennis prevented him from collecting his Best Original Song trophy.
Team Lagaan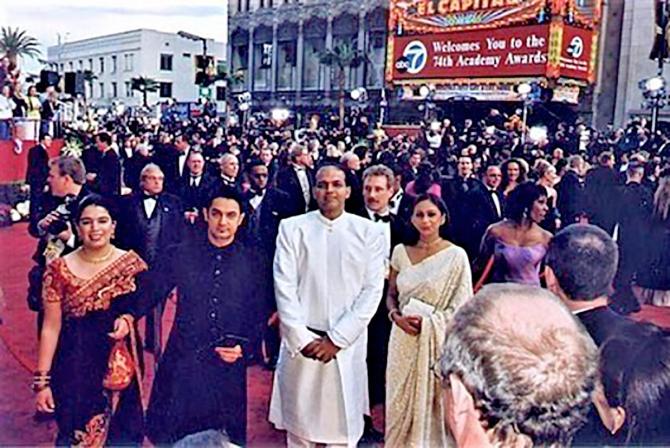 Aamir Khan and Ashutosh Gowarikar's labour of love may have lost out to Bosnia & Herzegovina's No Man's Land in 2002 but the journey to the Oscars was every bit memorable for the duo and their partners as demonstrated in this throwback picture shared by Gowarikar's spouse Sunita, also featuring Khan's first wife, Reena.
Team Water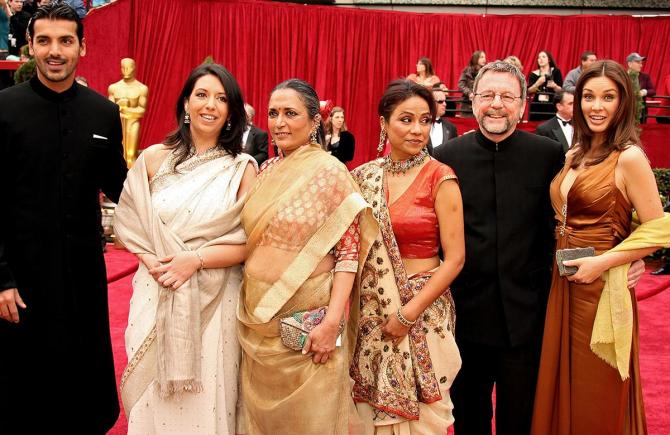 Few will recall, but John Abraham, Seema Biswas and Lisa Ray were part of the Oscars festivities along with their director Deepa Mehta when her film Water was nominated for Best Foreign Film.
Originally to be filmed in India, the makers had to change the venue and cast following violent protests from Hindu fundamentalists. Water lost to the German drama, The Lives of Others.
Bhanu Athaiya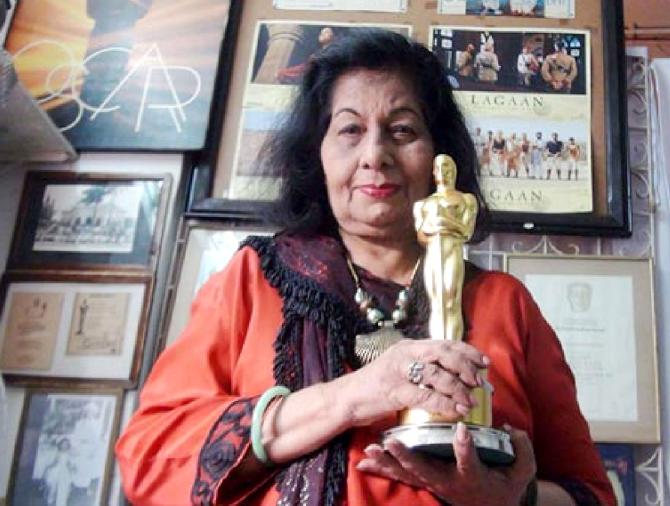 Bhanu Athaiya made her country super proud when she became the first Indian to ever win a Oscar for her authentic costumes in Richard Attenborough's Gandhi.
Sushmit Ghosh and Rintu Thomas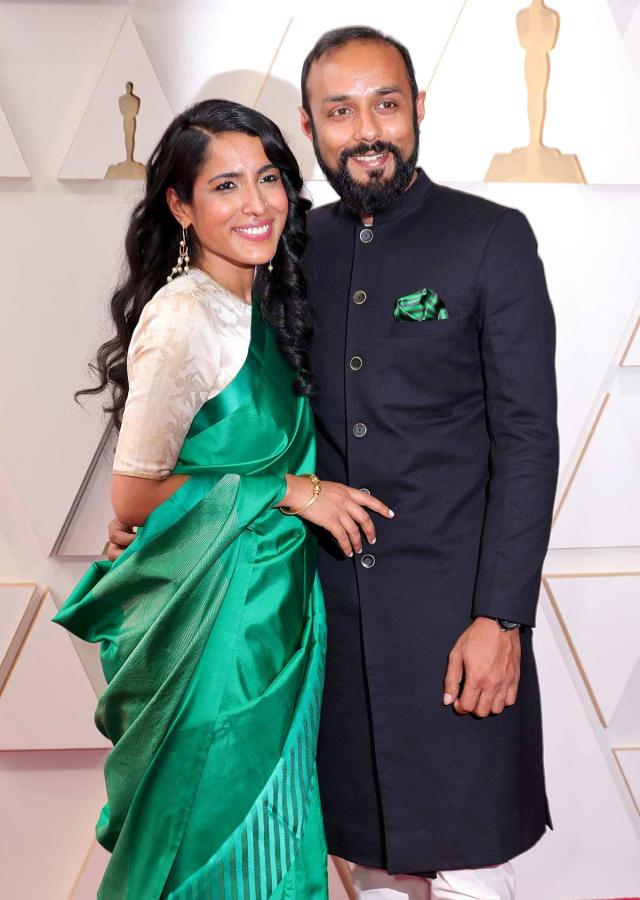 Here's a glimpse of Sushmit Ghosh and Rintu Thomas at the Oscars last year where they were nominated for Writing With Fire. The American documentary Summer of Soul won.
Anupam Kher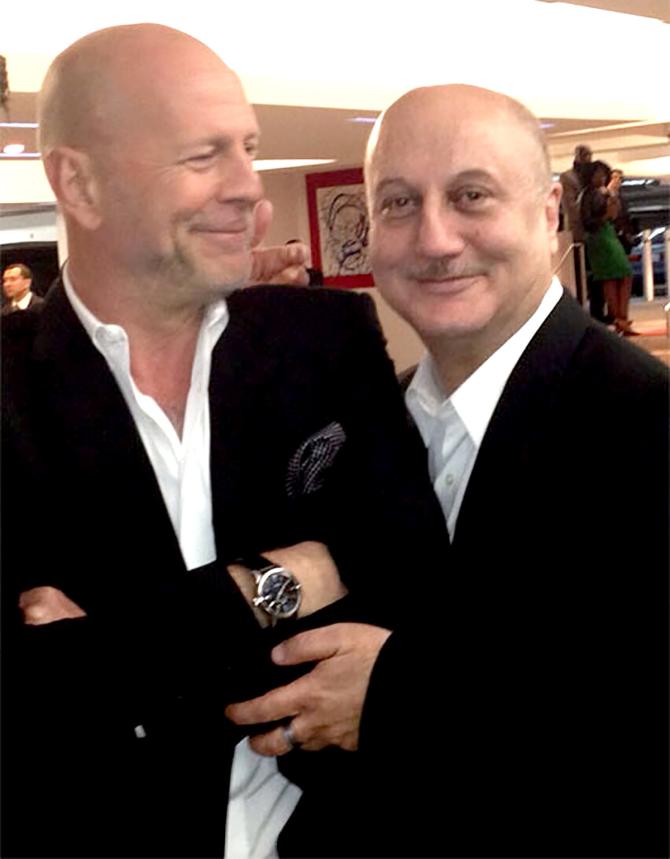 Though he didn't receive any nominations, Anupam Kher was happy to cheer for his mates, of which only Jennifer Lawrence won for Best Actress in Silver Lining Playbook, from the side-lines at the 2013 Academy Awards.
Bombay Jayashri
Nominated in 11 categories, Ang Lee's Life of Pi, starring Irrfan, Suraj Sharma and Tabu, made quite a lot of noise at the 2013 Oscars, including one for Best Original Song featuring Tamil lyrics by and the voice of Carnatic singer Bombay Jayashri, who attended the ceremony wearing a resplendent Kanjeevaram sari.
Adele won for Skyfall ,but Jayashri's invaluable contribution in Pi's Lullaby is part of Academy history.
Satyajit Ray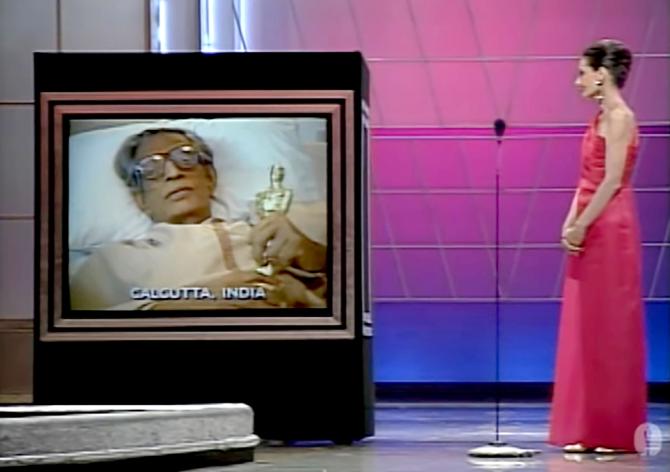 Though his frail health didn't permit receiving his honorary Oscar in 1992 from Audrey Hepburn in person, a recorded clip aired Satyajit Ray's acceptance speech from a hospital bed in Kolkata.
'It's an extraordinary experience for me to be here tonight to receive this magnificent award, certainly the best achievement of my moviemaking career,' the incomparable Manikda said.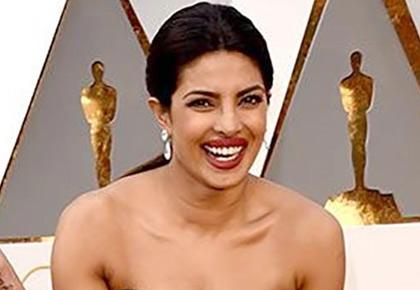 Source: Read Full Article