Afghanistan-Taliban Live Updates: The flight marked an important step in the Taliban's efforts to bring a degree of normality back to the country after they seized power last month.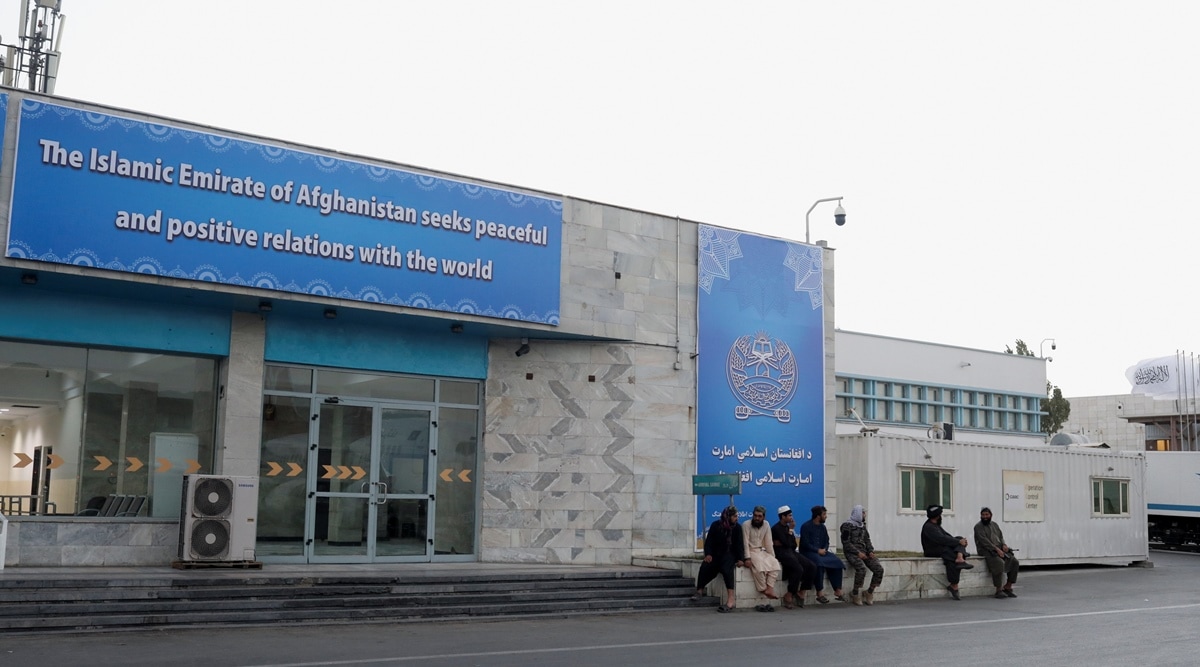 Afghanistan crisis Live News Updates: Kabul on Thursday saw the departure of its first international commercial flight since last month's chaotic Western airlift, but hopes for a return to order were offset by UN reports of rising restrictions on women and a looming humanitarian disaster.
The flight marked an important step in the Taliban's efforts to bring a degree of normality back to the country after they seized power last month.
https://youtube.com/watch?v=xMNvYDKMT20%3Fversion%3D3%26%23038%3Brel%3D1%26%23038%3Bshowsearch%3D0%26%23038%3Bshowinfo%3D1%26%23038%3Biv_load_policy%3D1%26%23038%3Bfs%3D1%26%23038%3Bhl%3Den-US%26%23038%3Bautohide%3D2%26%23038%3Bwmode%3Dtransparent
But UN Special Envoy on Afghanistan Deborah Lyons told the Security Council the country was in danger of "a total breakdown of the economy and social order" without an infusion of money. She also said there were rising reports of the Taliban imposing curbs on women similar to those when they ruled from 1996 to 2001, despite a promise by leaders to respect women's rights in accordance with sharia, or Islamic law.
Afghanistan Live News Updates: Ghani defends decision to flee Kabul; last Jew leaves Afghanistan; reports of violence at Kabul protests. Follow this space for the latest updates on Afghanistan.
The United States has a message for the Taliban: If it lives up to all its commitments, brings greater stability to Afghanistan and the region, demonstrates widespread inclusion, and protects the gains of the last 20 years "we'll work with it.'"
But US deputy ambassador Jeffrey DeLaurentis, who delivered the message at a UN Security Council meeting on Thursday, stressed that "any legitimacy and support will have to be earned."
He said the standards the international community has set are clear and include facilitating safe passage for Afghans and foreign nationals who want to leave Afghanistan and respecting the country's obligations under international humanitarian law "including those related to the protection of civilians."
"We're watching closely to see that those standards are met," he said. (AP)
The UN special envoy for Afghanistan urged the world Thursday to unite to prevent the collapse of the Afghan economy, to address fears that the Taliban's Islamic state may spread to its neighbours, and to fight terrorism.
Deborah Lyons warned that the Taliban have already "visibly welcomed and sheltered" al-Qaida members, and Islamic State extremists remain active "and could gain strength."
She told the UN Security Council it will have to decide how to engage with many of the 33 members of the Taliban government who are on the UN sanctions blacklist, including the prime minister, the two deputy prime ministers and the foreign minister. (AP)
How one family fled Afghanistan and was reunited in New York City
Thousands of desperate Afghans had crowded Kabul's airport gates trying to flee the country, and for every family allowed in, countless more were left behind. Adam DeMarco, a member of Allied Airlift 21, a group of veterans working to evacuate Americans and those with family ties to Americans from Afghanistan, said of the roughly 56,000 people who had messaged his group, only about 1,000 had been helped so far.
Source: Read Full Article