HR Guru Mayank Rautela offers practical advice.
Dear reader, are you just starting out in your career and want to know the right steps you need to take?
Not sure how to prepare for your first interview? Or your first online interview?
Struggling with office politics? Or with working from home?
Have a bad boss? Or a colleague who is undermining you?
Nobody seems to listen to you at meetings?
Have you hit a dead-end at work and see no way out?
Please send in your concerns to our HR guru Mayank Rautela at [email protected] (Subject: Mayank, can you help?).
Dear Mayank,
I am engineering graduate with 10+ years of experience in data centre operations.
I have been working for an MNC for the last four years. The company is very good but I am not happy with my professional and personal growth.
I am mentioning some issues which I feel restrict me from going ahead in my life and growing in my career.
1. I come under pressure immediately. It could be because I want to make everyone happy.
2. I get confused a lot. Although I have complete belief on my skills and strengths yet, sometimes, it feels like I am nothing.
3. I forgot things very soon because of which I have to work really hard.
4. Sometime, it feels that I am getting hopeless with things.
5. I have a fluctuating mind. I have to make great effort to be focused.
6. I cannot manage my time due to all this. As a result, neither my boss nor my family is happy.
It would be great to have your guidance in solving these problems.
Thanks and regards,
Name withheld on request.
Hi.
These are some practical things you can do to help you resolve most of the issues you shared.
1. Start your day early with some positive thoughts and physical activity. The way you begin your day determines how the rest of the day will go.
2. Spend quality time with your family.
3. Do practise some meditation or yoga as that will help you increase your concentration.
4. Keep your cell phone away from you when at work; check it once, for five minutes, every hour.
5. Find a good mentor at work with whom you can share your concerns openly.
6. Engage in your hobbies.
7. Get good quality sleep.
Hello.
I'm from Lucknow and currently in my last semester of BSc, computer science.
I'm in a dilemma about choosing the right career for myself.
I am confused about whether to do an MCA or not, from online mode or offline, or whether to pursue higher education along with doing a part-time job.
I am in need of the right career guidance.
I'm deeply interested in pursuing a career in the field of data science and artificial intelligence. At the same time, I don't want to go outside my city for the job. Also, I'm a fresher with zero experience and don't know much about the industry.
I want to have a good career in the IT industry and want to know about the possibilities in this industry in Lucknow so that I can equip myself with the right skills.
I know about various programming languages including C, C++, python, .net and SQL.
I want to know which career would be best for me in my city, Lucknow.
Please provide me with the right career choice and all the options possible.
Thank you.
Name withheld on request.
Hi.
I would not know of specific career opportunities in Lucknow.
But nowadays, Tier 2 cities are really coming up in terms of career options. So I am sure you will have IT companies there.
With reference to pursuing post graduation, it is always good to take up a job after graduation.
Learn about the corporate world and your career preferences and then go for a full time course in your field of interest.
Dear Sir
In these difficult times, I understand one must be grateful to have a job.
I have your earlier columns where you have mentioned this.
As you know, it is been 16-17 months since WFH started.
At first it seemed good, especially since one did not have to travel.
But now, after so many months, with parents and young kids and the wife's demands, it is becoming difficult to concentrate and deliver results. In office, there are no such distractions.
Many of my colleagues are facing the same problem because, like me, they have small houses.
I tried working at a nearby cafe, but it upsets my family very much and causes increased tension at home.
I understand the office's side as well, but many of us are facing this problem.
How do we raise such an issue with the management?
Please help.
Vikas
Hi Vikas.
I am sure your management is aware of the issues related to work from home. But you must have a one on one discussion with your manager so that she/he is aware of your personal challenges.
At the same time explain to your family the importance of having a job and request them to be more accommodating.
With the vaccination drive picking up, most offices have started opening and the rest will open soon.
Dear Sir
I am a housewife, not a working woman, facing work from home problems.
In my family, my husband and my son are working from home. My daughter is in college and has online classes and projects.
Between them, they occupy the hall and the bedroom.
They don't want noise and when there are video calls, one can't even step into the room.
I want to support them, but it is very frustrating. I am stuck in the kitchen. And everyone wants so much tea and coffee.
Everyone says their work is important, but I work too doing all the housework and I have no way to relax. The TV is taken up in the evening and night by my husband and son.
Shouldn't companies have work from home policies for the family too?
How do I make them understand I need a break too?
Thank you.
Kanchi
Hi Kanchi,
You need to put your foot down and make your family realise your value.
You are clearly being taken for granted. Have a candid chat with them and I am sure they will understand.
A job provides financial support but the lady of the house provides much-needed emotional support and the comfort needed so that people can do their jobs without worrying about anything.
You can also look at options of your family members working from their friend's place or you stepping out to your friend's place.
Teach them how to make their own tea and coffee.
Don't worry, offices are opening up and soon all of them will be back to work or college.
Dear Mayank
I am 32 years old, married two years ago, no children.
I work in tech and have got a good job offer to work in the US but my family is against it.
They don't want me to take up a job outside Bengaluru because they are afraid that if I fall sick (get COVID), there will be no one to look after me.
My wife does not want to move because she is a single child and wants to be there for her parents right now.
I feel if I don't do this, I will be missing out on a great opportunity though I have a pretty good job here.
I would like my children to be American citizens. My wife is also 32 years old.
What should I do?
Thank you for your help.
Name withheld on request.
Hi,
It really depends on the nature of the role and the company that you have got a job offer from.
If the job is unique and the company is stable, then you must explore the option.
If you have taken both your vaccines, then the danger of contracting COVID comes down drastically.
Even if you do get COVID, the line of treatment is well laid out and you will recover quickly.
You must have a candid chat with your wife as such opportunities come by once in a while.
She can always visit her parents or even call them to US once you settle down there
Mayank Rautela is the chief human resources officer at Care Hospitals.
He is a management graduate from the Symbiosis Institute of Management Studies and holds a master's degree in labour laws from Pune University.
He has over two decades of experience in the field of general management, strategic human resources, global mergers and integrations and change management.
He has held various leadership positions across marquee companies, including the Piramal Group, the Tata Group and multinational healthcare organisations like CR Bard and Becton & Dickinson.
Please send in your workplace concerns to Mayank Rautela at [email protected] (Subject: Mayank, can you help?), along with your name, age, where you work (eg, Mumbai, Lucknow, Agartala) and job profile. Do let us know if you wish to keep your question anonymous.
Please Note: This is not a recruitment service. This column is an advisory.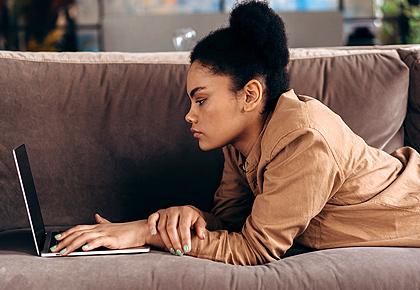 Source: Read Full Article